The Ways to Contest a Will in New York Are Few
NYC estate planning attorneys break it down
By Marisa Bowe | Last updated on June 28, 2022
Use these links to jump to different sections:
There are only a handful of valid reasons to contest a will, and feeling slighted by a loved one is not on the list. 
"There can be a lot of hurt feelings around wills," says Theresa Balducci, who practices estate planning and probate law at Kelley Drye & Warren law firm. "Especially if, let's say, the parents favored one child. But just because something's unfair doesn't make it illegal."
The grounds for contesting a New York will are quite narrow.
Mental Capacity
Perhaps the most common claim, Balducci says, is questioning the "testamentary capacity" of the person whose will it is—the testator.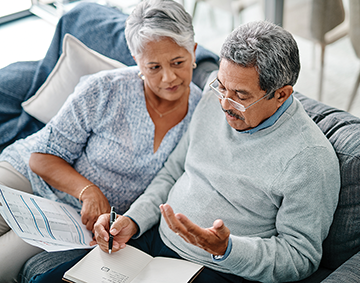 And that, explains estate planning and probate attorney Dana L. Mark, at Smith, Gambrell & Russell law firm, is "a little different than just being mentally competent. You can probably think you're Napoleon," she says with a laugh, "but if you know who your family is, what your assets are, and that you're making a will, an attorney could say, 'Yeah, you're competent.'
Testamentary incapacity is not an easy argument to win. "Especially with early dementia or early Alzheimer's … you could one day have a really bad day and not have capacity, and then the next day be very lucid and understand enough in order to have capacity," notes Balducci. To prove incapacity, she says, you often need evidence to support that claim, such as witnesses, medical records or "somehow a record of their actions of that day, something like a police report that they were lost wandering around."
Duress and Undue Influence
Another ground for contesting the validity of the will is if the person was under duress. "That's "basically some kind of threat or pressure," says Mark. This is true, she says, even if the threat is emotional rather than physical. "You know, 'I'm not going to  come visit you anymore, I'm not going to take care of you, you're going to die all alone in your house unless you name me as a beneficiary in your will.'"
Subtly different is undue influence: a claim that someone, such as a family member or caretaker, took advantage of a vulnerable person. Mark offers an example: "keeping the testator isolated from family/friends. This can arise in the case of overreaching caregivers."
Fraud
Fraud is another category of claims, and it can take many forms. "It could be someone telling the testator, who wants to leave it to X, that X died 10 years ago, when in fact they're not dead," Mark says.
Balducci describes a more common type of fraud: "Someone messes with it somehow: writes a fake will or inserts a page." 
"This is why," adds Mark, "we always staple the will at the will-signing." In New York State, the court will ask for an explanation if a will is unstapled. "And if you can't explain it, then the will won't be probated," Balducci adds.
Improper Execution
A will can also be contested on the basis of improper execution. If you've ever had a parking ticket dismissed because there were errors in the way it was written up, you understand how this works. 
As Balducci explains, "There are so many formalities that have to be followed in New York law. The execution of a will is very ceremonial, meaning that there are very specific steps that have to happen. If the statute is not followed, then the will won't be valid. The most black-and-white is that you need to have two witnesses."
If not, says Mark, "It can have all the other bells and whistles, but it won't pass muster as a valid will."
Revocation or Suspension
And, of course, any will believed to have been later revoked or superseded can be contested.
Finally, even if you're certain you have valid grounds, you may not have legal standing. "Not everybody can contest a will," Mark notes. "People don't understand that they have to be in a certain position to have the right to come into court." There are complexities to this, but "it's generally the people who would inherit if there was no will, and those who could be adversely affected by the will."
For more information on this area of law, see our overviews of estate planning, wills, trusts, probate process and estate administration, and estate and trust litigation, or reach out to an estate planning attorney or estate and trust litigator.
What do I do next?
Enter your location below to get connected with a qualified attorney today.
Attorney directory searches
Find top lawyers with confidence
The Super Lawyers patented selection process is peer influenced and research driven, selecting the top 5% of attorneys to the Super Lawyers lists each year. We know lawyers and make it easy to connect with them.
Find a lawyer near you