Can I Get Maintenance From My Spouse in Kentucky?
How the Kentucky courts decide spousal support in a divorce
on June 30, 2017
Updated on March 21, 2022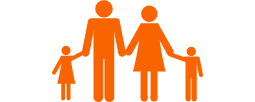 As part of a divorce or legal separation, a Kentucky judge has the authority to order one ex-spouse to make ongoing financial payments to the other. We used to call this "alimony," but today it is more commonly referred to as spousal maintenance. There is no automatic right to spousal maintenance under Kentucky law; rather, a court must make certain findings regarding the former spouse's financial condition.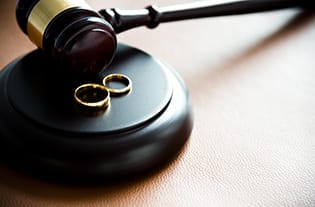 "Maintenance is still one of the things that people are least likely to agree on," says Ross T. Ewing, a family attorney at McBrayer, McGinnis, Leslie & Kirkland in Lexington. "Very, very infrequently will both the spouse wanting maintenance and the spouse paying it agree that it should be paid or how much should be paid.
"We don't have a spousal maintenance formula; we don't have spousal maintenance guidelines; we don't have any authorized software—some of the things that they have in other states," he continues. "It is kind of the Wild West over here. I think it's rare that people will get it without a family law attorney, frankly."
What Do Kentucky Judges Consider in Awarding Spousal Support?
Specifically, Kentucky Revised Statutes 403.200 requires a judge to determine two things:
The requesting spouse "lacks sufficient property," even taking into account the final terms of the divorce settlement, to provide for his or her "reasonable needs" going forward
The requesting spouse will not be able to support themselves "through appropriate employment," or there are childcare or other circumstances which prohibit them from seeking work outside the home
The statute does not specify the amount of spousal maintenance, nor how long it should last. This is left up to the judge's discretion. The law does list a number of "relevant factors" that the court should consider, including:
How long the marriage lasted
The "standard of living" that the requesting spouse became accustomed to during the marriage
The requesting spouse's overall financial condition, including any former marital property acquired through the divorce
The requesting spouse's age, physical condition and mental state
How long it might take the requesting spouse to seek additional schooling or training to obtain "appropriate employment"
The other spouse's ability to pay any requested support while still meeting his or her own financial needs
How Long Will Spousal Support Last?
During and after a divorce, a court may issue several different types of spousal maintenance orders. For instance, the judge may issue a temporary maintenance order that lasts for the duration of the divorce case itself. Once the divorce becomes final, the judge may issue additional short- and long-term support orders, which may be further revised as circumstances change. Keep in mind, spousal maintenance in Kentucky is generally not supposed to last indefinitely—the goal is to provide the requesting spouse with sufficient resources to eventually attain financial independence.
Does Adultery Affect Alimony Awards?
Kentucky is a "no-fault" state when it comes to divorce. This means that it is no longer necessary for either spouse to prove the other committed misconduct as grounds for divorce. But under a 1973 decision by the Kentucky Supreme Court, judges may still consider adultery as a factor when deciding how much spousal maintenance to award. To be clear, however, a judge cannot outright deny spousal maintenance due to the requesting spouse's adultery.
For more information on this area, see our overviews of family law, divorce, and mediation and collaborative law, or consider reaching out to a divorce attorney.
Other Featured Articles
A look at co-parenting, financial and logistical issues caused by COVID-19 in Colorado