How to Modify or End Spousal Support
What are the time and payment limits on alimony in Texas?
By S.M. Oliva | Reviewed by Canaan Suitt, J.D. | Last updated on May 2, 2023 Featuring practical insights from contributing attorney Bobby Dale Barina
Use these links to jump to different sections:
As part of a divorce proceeding in Texas, a judge may order one ex-spouse to pay alimony to the other. Texas law actually refers to alimony payments as "spousal maintenance."
The court will order support payments only if one former spouse will "lack sufficient property" after the divorce to provide for his or her "minimum reasonable needs." There must also be one or more special circumstances present, such as the spouse was a victim of domestic violence or the parties were married for at least 10 years and the spouse requesting maintenance is unable to "earn sufficient income."
How Long Does Spousal Maintenance Last?
Spousal maintenance orders do not last indefinitely. There are, however, cases where support is ordered due to a specific condition—for example, the recipient spouse has custody of a child with a physical or mental disability.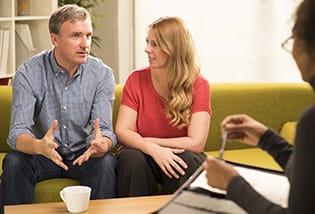 This is often informally referred to as lifetime maintenance, says Bobby Dale Barina, a family law and criminal defense attorney in Temple. However, even with lifetime maintenance, the court reviews the cases periodically and a judge may terminate spousal support if they determine that circumstances have changed.
In all other cases—that is, where support is ordered based on the length of the marriage—Texas law imposes the following time limits on spousal maintenance:
5 years if the marriage lasted 10 to 20 years (or less than 10 years if there was domestic violence);
7 years if the marriage lasted 20 to 30 years; or
10 years if the marriage lasted 30 years or more.
Keep in mind, these are the maximum time limits. Either spouse, or the court acting on its own initiative, may request a review of a spousal maintenance order at any time.
"It's generally up to the party that's paying to call for a review based on a change of circumstance," Barina says. "They might say, 'Listen, I've lost my job and I'm no longer able to satisfy my basic needs.' The court would then hold a hearing to make a determination."
A Texas family law attorney can advise you on the specific factors that may lead the court to alter or end a spousal support order. For example, Barina adds, "If my client is on the paying end and we found out the other party graduated from school and got a high-paying job, I would advise to look to modify."
When Does Spousal Support End Automatically?
Texas law terminates a spousal maintenance order, regardless of the time limits above, if the receiving spouse remarries or "cohabits" with a new partner in a "dating or romantic relationship."
"Cohabiting is a way to help meet those minimum basic needs, but it needs to be a partner and not just living with a family member," Barina notes.
Children and state laws can complicate the matter further, he adds. "Texas has morality clauses that prevent them from living with anybody if they have children, unless they're married. They can't keep the interested partner from 10 p.m. to 6 a.m. because they're considering the children."
Spousal maintenance also terminates when either party dies.
Changing the Amount of Support Payments
In Texas, monthly spousal support payments are limited to 20 percent of the paying spouse's "average gross monthly income" or $5,000, whichever is less.
The exact support amount is determined by the court based on a variety of factors, including the spouse's education, employment history, and contribution to the marriage as a "homemaker." Either spouse may file a motion with the court to reduce the amount of a monthly payment if there is a significant change in circumstances.
Once again, a Texas family law attorney can be useful in helping a party decide whether or not to file such a motion.
For more information on this area, see our overviews of family law, divorce, and mediation and collaborative law.
What do I do next?
Enter your location below to get connected with a qualified attorney today.
Additional Family Law articles
Related topics
Attorney directory searches
Helpful links
Find top lawyers with confidence
The Super Lawyers patented selection process is peer influenced and research driven, selecting the top 5% of attorneys to the Super Lawyers lists each year. We know lawyers and make it easy to connect with them.
Find a lawyer near you