Digital Spying in Washington State
Our modern world affords new avenues for divorcing spouses
on January 8, 2018
Updated on March 31, 2022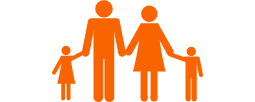 Cell phones, spyware, tracking devices and smartphone apps allow us to peep into other people's lives—to check up on suspicious behavior or unearth concealed information—in ways heretofore unprecedented. In a messy divorce, it may be mighty tempting to to use electronic surveillance on your ex in an attempt to gain the upper hand. But just because you can doesn't mean you should—or, that it's legal. Washington State law, and federal law address a range of spying and eavesdropping activities; you should proceed with caution before setting up surveillance on your ex.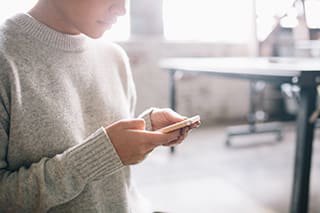 It's likewise advisable, if you're going through a divorce, that you do not communicate or share anything in a digital format that you wouldn't want presented in court. Moreover, the laws in this area are not clearly understood, and are evolving with technology. States have differing standards regarding what is a disallowed invasion of privacy. For example, Washington requires that both parties to a conversation agree to be recorded, while some states require only one party.
 Some general guidelines to keep in mind:
Recording a phone conversation—As noted above, both parties to a "private" phone conversation must consent to being recorded, so you may not do so surreptitiously. However, a private conversation requires a "reasonable expectation of privacy"—meaning that if the person is in a public place, or has their phone on speaker while others are around, it's probably not considered private.
Reading emails, Facebook, etc.—The federal Electronic Communications Privacy Act (ECPA) makes it illegal to intentionally access another's private email, social media, text messages or other electronic accounts without their authorization. If your spouse gave you their password for a specific purpose, you're not authorized to go looking at all their messages. If you came across information unintentionally, such as receiving an email sent to you by mistake, using that information would not violate the law.
Unauthorized photos—Washington State law does not prohibit use of photos taken without someone's permission if they were taken in a public place, or from a security camera in your home—provided they do not have recorded sound. Inclusion of sound would make the video subject to audio-interception laws.
Spyware or tracking software—Washington law prohibits the installation or use of spyware on another's computer, smartphone, tablet or other device.
GPS monitoring or Find My iPhone—Whether you go so far as to install a device on your ex's car or simply 'forget' to turn off the tracking feature on his or her phone, monitoring your spouse's whereabouts through gps trackers or other electronic means will likely be viewed as stalking, and can give rise to criminal investigation.
There are ways to gather information if you're in a contentious divorce and are seeking to confirm suspicions of dangerous behavior—or need information on hidden assets. However, family lawyers typically recommend that you leave the spying to the pros, and hire a private investigator.
Be sure to work with an experienced divorce attorney who understands the implications of these technological landmines.
For more information on this area, see our overviews of family law, divorce, and mediation and collaborative law.