What Are Investment Visas and How Do They Work?
An overview of E-2 and EB-5 visas for U.S. business investors
on June 5, 2019
Updated on January 26, 2023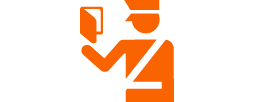 Under federal immigration law, foreign investors may be eligible to live and work in the United States. This is generally done by obtaining one of two types of visa: an E-2 treaty investor visa or an EB-5 immigrant investor visa. These two investment visas are distinct—they have different eligibility requirements and they are meant for applicants in different circumstances. Below, you will find an overview of E-2 treaty investor visas, EB-5 immigrant investor visas, and what applicants should do if they are looking to obtain this type of visa in Connecticut.
What is an E-2 Visa?
An E-2 visa is designed for investors who have made a considerable investment within the United States. A foreign national who holds an E-2 visa can live and work in the United States and can travel freely in and out of the country. To obtain this type of visa, you must satisfy three important criteria:
Be a resident of a country with which the United States maintains an active investment treaty;
Make a sufficiently sized financial capital investment in an American-based business or entity; and
Come to the U.S. primarily to direct the investment or in furtherance of the investment.
To be clear, this means that only residents of certain countries can apply for an E-2 visa. The U.S. Department of State maintains an updated list of E-2 treaty countries. In addition, it is important to remember that an E-2 visa is a nonimmigrant visa—it does not offer a straightforward path to a green card or permanent resident status.
What is an EB-5 Visa?
In contrast to the E-2 visa, an EB-5 immigrant investor visa does allow an eligible investor and their immediate family members to become lawful permanent residents in the United States. As explained by U.S. Citizenship and Immigration Services (USCIS), investors seeking this type of visa are generally required to make at least a $500,000 investment amount into an approved project creating new jobs within the country. The investment must come before the immigration benefit. In most cases, EB-5 investors make their investments through 'regional centers', which help to facilitate the application process. When done properly, the investor and their immediate family members will be issued green cards. After five years, they may be eligible to seek American citizenship and naturalization.
How Business Investors Can Obtain an American Investment Visa
Applying for and obtaining an EB-5 investment visa is a complicated process. Even seemingly minor errors could undermine your ability to get a visa or a green card. If you are a business investor and you are considering applying for an E-2 visa or an EB-5 investor visa, it is essential that you seek professional guidance. A law firm or an experienced Connecticut immigration lawyer will be able to help you ensure that your direct investment is properly structured so that you can protect your financial interests and obtain the full immigration benefits that are due to you and your family.
For more information on this area of law, see our immigration overview.