How Can Minors Get an American Green Card?
Exploring the laws and process for youths coming to Louisiana
on March 16, 2020
Updated on January 26, 2023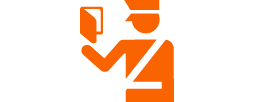 If there's one thing minors should know when they come to this country, says Flavia Rocha Moody, an immigration attorney at Scott Law Firm in Baton Rouge, it's the importance of your court hearing. It's unfortunately very common in her line of work representing minors: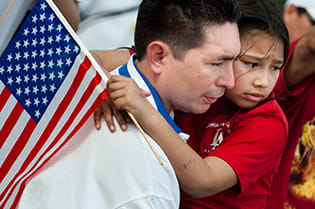 "They have sustained abuse or neglect, then flee their country to come here. Sometimes they don't have a legal guardian here—or maybe a brother takes them in—but then they don't know the importance of that date. The moment they miss that court hearing, it doesn't matter how we try to reopen their case; it's very, very hard to attempt to reopen unless that child has not received a notice. It doesn't matter the age of the child; it could be a 2-year-old. If it's served upon a sponsor, their legal guardian in the United States, it's like it's been served upon the child. It's not their fault; it can be very confusing; and it just breaks my heart when they come to my office," she says.
There are, unfortunately, many things to learn about immigration laws in the U.S., and that's why it's important to seek legal advice from a reputable attorney.
"When we're representing minors in court, basically there's two categories," Moody says. "There are children that enter the United States without any legal guardian, which are unaccompanied minors; and there are children that have entered with a parent, and usually if they enter without proper documentation, they go to court together. So we represent them as a family."
For unaccompanied minors, the government tries to locate a family member or immediate relative already in the United States. Usually, they are asked to sign supporting documents saying they will be responsible for the care of that child, Moody says. "From there, it could take years before some of those cases get filed with the immigration court."
That last point can be true for families, too. But unaccompanied minors have additional bumps in their path to gain lawful permanent residency, such as if their sponsor is located in another state. In order for their case to proceed, Moody says, the government has to file charges against them, "and my understanding is that there has been an increase in apprehensions, but not charges filed. So sometimes they're in this limbo, waiting for their court date."
What is Special Immigrant Juvenile Status (SIJS)?
In cases where children have been abandoned by their parents or are otherwise abused or neglected, they may be able to obtain their Green Card by acquiring what is known as Special Immigrant Juvenile Status (SIJS). An unmarried child seeking SIJS must be under the age of 21 at the time of their application.
"Before I can even file the benefit with United States Citizenship and Immigration Services, I have to obtain a judicial order, either from a juvenile judge or a state judge within that jurisdiction, finding the eligibility for SIJS. And most judges ask, 'Why did you bring this to me?' One of the requisites of the visa is that the judge must find the best interest of the child. Not even federal judges have a really good knowledge or the experience to assess what is the best interest of the child," Moody says.
It sometimes falls on immigration attorneys to advocate for their client while also informing the judge of the responsibilities. This is one of the four prongs that must be determined for SIJS.
"One is that the minor is not married, and never has been married, which is pretty easy to assess," Moody begins. "The second one is that the child is dependent on that court. Usually just the fact that the child is petitioning for that court is under the age of 18 is sufficient. The third prong is determining if it's in the best interest of the child not to return to their home country. The fourth and most important prong is to establish reunification with the mother or the father, or both of the parents is not viable due to abuse, neglect, or abandonment."
After the petition for SIJS is filed, the applicant does not need to remain under the juvenile court's jurisdiction if they have "aged out" or been placed through adoption or permanent guardianship.
Criminal Records and the Impact on Immigration Status
Another issue that frequently comes up with respect to minors and their immigration status is their juvenile delinquency record. In Louisiana, a minor who goes through the juvenile justice process is "adjudicated" for a delinquent act rather than "convicted" of a criminal offense. An adjudication is not a conviction under federal immigration law, but it can still create significant problems for the affected juvenile.
This is because immigration authorities deem certain delinquent acts grounds for "inadmissibility" or "deportability." Inadmissibility means the juvenile can be barred from obtaining legal status in the U.S., while deportability refers to the loss of any existing resident status. Delinquent acts that may result in a minor being deemed inadmissible or subject to deportation include drug trafficking, drug abuse or addiction, participation in gang activity, violating a protective or "no-contact" order, and making false claims of U.S. citizenship..
How Much Does It Cost?
Cost is a big hurdle in immigration cases, because times are often tight—especially for children. Moody has taken some cases pro bono, works with some pro bono organizations on others, and notes that certain parishes such as Jefferson, Livingston, and Orleans have found ways to fast-track cases and limit filing fees. But not every case can be free. When it comes to cost, Moody determines it on a case-by-case basis, but she says it commonly falls between $4,000 and $10,000 for a reputable immigration attorney. She cautions that some jurisdictions also have filing fees (up to $900) and require interpreters, which can add to the bill.
For more information on this area of law, see our immigration overview.