What Happens If I Make a Mistake on Immigration Documents?
The result may be that you're seen as unlawfully in the country
By Doug Mentes, Esq. | Last updated on January 26, 2023
Use these links to jump to different sections: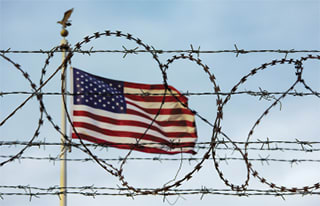 Until now, if a person applied for immigration benefits and mistakenly neglected to submit a certain immigration form, or perhaps did not fill out a form sufficiently, that person could expect a Request for Evidence (RFE) or a Notice of Intend to Deny (NOID) in response. Those notices or requests served as an opportunity for the immigration applicant to correct the error—allowing their application to move forward. However, under
rules
implemented by the U.S. Attorney General in July 2018, immigration officers no longer need to offer applicants any chance to correct errors—and can outright deny the benefit applied for—potentially placing the applicant out-of-status and not lawfully in the U.S. The severity of this rule change is compounded when combined with another
rule change
. That rule will require United States Citizenship Information Services (USCIS) to issue a Notice to Appear (NTA) in immigration court for removal proceedings to applicants upon the issuance of an unfavorable decision on an application, petition, or benefit request. "Over the years, if a person made a mistake on the paperwork or they didn't provide everything that CIS was looking for, they would get a letter in the mail called a request for evidence," says
Helen Parsonage
, an immigration attorney in North Carolina. This request would list some questions, or identify a document that was missing and give the applicant some time (typically 30 days) to fix their mistake. "Now, this memo is saying that USCIS doesn't need to do that, that if there is a piece of information missing, the officer can now straight out deny," without providing an opportunity to the applicant to correct a potentially innocent mistake. "You look at the other memo [regarding Notices to Appear] that says when we deny someone's application, we are going to put them into deportation, and you realize why this is important," Parsonage adds.
What Is the Rule?
Previously, the rules required USCIS officers to issue a RFE unless there was no possibility that any filing deficiency could be cured by submission of additional evidence—situations like when an applicant applies for a non-existent benefit. The new rule eliminates that requirement and now allows the USCIS officer full discretion to deny applications, petitions, and requests without first issuing an RFE or a NOID. The attorney general says this policy is not intended to penalize immigration status filers for common mistakes or misunderstandings of evidentiary requirements. The AG claims the new rules are intended to discourage frivolous or substantially incomplete filings used as "placeholder" filings, and encourage applicants, petitioners, and requestors to be diligent in collecting and submitting required evidence.
Mistakes Will Be Costly
The subjective decision of judging whether an application has sufficient evidence, and who makes that decision, is one concern Parsonage has about the rules. Denial of an application for missing supporting documents is another. "I've been doing this a number of years and I can tell you there have been many occasions when we've received a RFE that says, 'You didn't send X, Y, or Z' and we look back because we keep a copy and, sure enough, we sent X, Y or Z," says Parsonage. "The officers either didn't see it, or it got separated. So, there are bureaucratic mess-ups at USCIS that now look like they could end up putting people into deportation."
Experienced Legal Assistance Necessary
"Everybody must be much more careful when filing an application," she says. In the past, "it wasn't a particularly risky thing to do if you missed something or made a mistake. You'd just get a letter saying, 'you goofed, send us this.' Could be a simple mistake like forgetting your bachelor's degree certificate in the envelope. Now they can deny it and put you into deportation." Parsonage also cautions that notaries are no replacement for licensed, legal help. Now more than ever, it is important for anyone applying for immigration or immigration benefits to contact a law firm and seek legal advice from an
experienced immigratio
n attorney. For more information on this area of law, see our
immigration overview
.
What do I do next?
Enter your location below to get connected with a qualified attorney today.
Additional Immigration articles
Attorney directory searches
Helpful links
Find top lawyers with confidence
The Super Lawyers patented selection process is peer influenced and research driven, selecting the top 5% of attorneys to the Super Lawyers lists each year. We know lawyers and make it easy to connect with them.
Find a lawyer near you