How Do Employers Assess Temporary Need for H-2B Visas?
The burden is on the employer to prove the need is truly temporary
By Doug Mentes, Esq. | Last updated on January 26, 2023
Use these links to jump to different sections: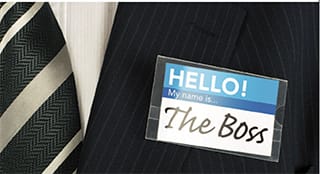 Far and away, Texas employers
employ more H-2B visa workers
than any other state. However, one extra burden for employers of H-2B workers—and the basis for the H-2B program itself—is to demonstrate the need for help is only temporary. The employer's need for help is considered temporary under the
law
if it's either a:
Seasonal need
Peak-load need
Intermittent need
One-time occurrence
"Most of the denials really come from the U.S. Department of Labor, not USCIS," says
Rick Gump
, who has practiced immigration law in Texas for 45 years. "In other words, if your petition is going to get stuck, it's probably going to get stuck at the Department of Labor with regard to the temporary need or whether [the employer] has fulfilled what the payment of wages is going to be."
Assessing Seasonal Need
An employer claiming a seasonal need must show that the service or labor for which it seeks full-time workers is traditionally tied to a season of the year by an event or pattern and is of a recurring nature. Gump says the DOL "wants to see that the need is anchored by a recurring, particular season. … if the [employer's] records show that [the business] regularly has lower revenues in a given time period, [DOL] wants to know if that's based on a true seasonal need or is that just the nature of your particular business." "There have been some denials, literally just this year, based on 'changed seasons,'" adds Gump. An example, he says, would be an employer making a request that is two month different from the year previously claimed. "Now, the DOL has found in cases like these that the employer doesn't have a true season, but a year-round need. They were just kind of shifting that need around [in order to qualify]," he says. Gump cautions that he has seen some recent pushback from the DOL aimed at construction and landscape employers—industries that are seeing signs of trouble in demonstrating temporary need. Both industries employ large numbers of H-2B temporary nonagricultural workers—landscape workers obtain one-half of all H-2B visas. "I think it's going to become more difficult to show that (the employer) has a true season," Gump says. "If [employers] aren't careful in following the rules, they are likely to see a denial."
What Is Peak-load or Intermittent Need?
An H-2B employer claiming a peak-load need must show that it regularly employs permanent workers to perform the services or labor and needs to temporarily supplement its permanent staff due to a seasonal or short-term demand. The employer must also show the temporary work additions to staff will not become part of the employer's regular operation. "Seasonal and peak-load almost mean the same thing," Gump says. The DOL provides guidance on defining the various temporary needs
here
—and will want to distinguish whether the business, "has a true peak-load need or does the business just have a lull during the non-peak dates," says Gump. An employer claiming an intermittent need must show that it has not employed workers to perform the services or labor and occasionally, or intermittently, needs temporary workers to perform services or labor for short periods.
One-Time Occurrence
An employer claiming a one-time occurrence must show that it has an employment situation that is otherwise permanent, but a temporary event of short duration has created the need for a temporary worker. Further, through the application process, the employer must show it has not employed workers to perform the service or labor in the past and will not need workers to perform the services or labor in the future. Gump cautions that some employers will use the H-2B petition over multiple years for a one-time need, but that cannot be a one-time need under the law. Employers considering hiring workers through the H-2B program must understand the burden is on the employer to prove a temporary basis for the foreign employees and non-agricultural employment. Those employers assessing their need should sit down with an
experienced Texas immigration attorney
before moving forward with any hiring plans and temporary employment certification. For more information on the H-2B visa program and H-2B certification, see our
immigration overview
.
What do I do next?
Enter your location below to get connected with a qualified attorney today.
Attorney directory searches
Helpful links
Find top lawyers with confidence
The Super Lawyers patented selection process is peer influenced and research driven, selecting the top 5% of attorneys to the Super Lawyers lists each year. We know lawyers and make it easy to connect with them.
Find a lawyer near you