Can a Prescription Medication Error Be Medical Malpractice?
Yes, and here is what you can do to seek a lawsuit in New Jersey
By Super Lawyers staff | Reviewed by Canaan Suitt, J.D. | Last updated on May 9, 2023 Featuring practical insights from contributing attorney Bruce H. Nagel
Use these links to jump to different sections:
Humans make mistakes every day. But some mistakes can prove harmful to others. A good example of this is a prescription medication error. If a doctor prescribes the wrong medication—or even administers the wrong dosage of the right medication—it can lead to potentially life-threatening consequences for the patient.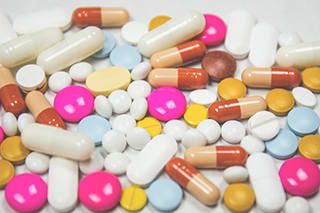 From a legal perspective, prescription medication errors can fall within New Jersey's definition of medical malpractice. Malpractice is a special type of medical negligence claim that applies to doctors, nurses, hospitals, and other medical professionals and health care providers. Unlike other personal injury lawsuits, however, state law imposes unique requirements on victims who wish to pursue a malpractice case.
Understanding the Common Types of Prescription Medication Errors
As an initial matter, it should be understood that a "medication error" is not the same thing as an "adverse drug event."
The latter refers to a potential issue with a particular prescription drug, often related to a defect in the testing or manufacturing process. It is typically not something that your health care provider can prevent. So, when we talk about a prescription medication error, we are only referring to preventable medical mistakes made by a health care provider when directly treating a patient.
What are the most common forms of prescription medication errors? Here is a non-exhaustive list of the types of error:
The doctor prescribes the wrong medication, usually by failing to properly review the patient's medical history or potential interactions with other drugs they are taking
The doctor prescribes the correct medication but at an incorrect dosage
The doctor prescribes a drug but other health care staff fails to administer it as directed
The doctor's prescription is illegible or fails to clearly communicate the drug or dosage, leading to a prescription drug error by the pharmacist
"The standard one is that the pharmacist misfills a prescription, either by way of dosage or frequency of intake. That's the most simple of the liability cases," says Bruce H. Nagel, a medical malpractice attorney with Nagel Rice in Roseland.
"The other area is the doctor will prescribe a contraindicated medication for a particular ailment. Those are a little more dicey, because the defense always argues the medication is one of many and each has its own side effects. There's a fair amount of leeway in those cases."
Any of the above list can form the basis of a valid medication error case in New Jersey. However, merely thinking the doctor made a mistake in prescribing or administering your medication is not enough. State law imposes a number of procedural hurdles before you can even bring a malpractice case before a jury.
The Affidavit of Merit and Statute of Limitations
The first such hurdle is known as the "Affidavit of Merit." Like many U.S. states, New Jersey requires medical malpractice victims to obtain a signed affidavit from an "appropriate licensed person" in order to have their case heard.
This affidavit normally must be filed within 60 days after serving a malpractice complaint against the doctor or health care professional that made the medication prescription error. The affidavit itself must explain how, in the licensed person's opinion, your medical provider deviated from the accepted standard of care.
You also need to be aware of New Jersey's statute of limitations for medical malpractice lawsuits. You normally have just two years from the date of your injury to file a lawsuit. In some cases, this two-year clock starts ticking on the date of the actual medication error; in others, the limitations period does not begin until the patient actually discovered the error.
"In New Jersey, it's known as the discovery rule," Nagel says. "It's when the patient reasonably should have known that there was an error."
The Cost and Timing of Resolving a Medical Malpractice Case
In the gamut of medical malpractice claims, Nagel says these aren't particularly difficult to litigate. Medical malpractice lawyers take these cases on a contingency basis, meaning they are paid a percentage of the verdict if you win. Given the inherent risk, however, attorneys are commonly very selective in the cases they decide to take.
"We probably take about one in every 50 cases we hear, but we have a recovery rate of over 90 percent over the years," Nagel says.
In med mal cases, expert testimony drives up the cost, but, "By and large, you can litigate these cases with one or two experts: a liability expert and a damage expert," Nagel adds.
In terms of how long it takes for a prescription error case to resolve, Nagel says it's not much different from any other med mal case: "Depending on what county you're in, anywhere from two to five years."
A qualified New Jersey medical malpractice attorney can provide you with more detailed guidance based on the specific facts of your case.
What do I do next?
Enter your location below to get connected with a qualified attorney today.
Attorney directory searches
Helpful links
Find top lawyers with confidence
The Super Lawyers patented selection process is peer influenced and research driven, selecting the top 5% of attorneys to the Super Lawyers lists each year. We know lawyers and make it easy to connect with them.
Find a lawyer near you