What You Need to Prove Negligence in a Malpractice Claim in New Mexico
How personal injury attorneys approach medical malpractice cases
on September 8, 2021
Updated on January 26, 2023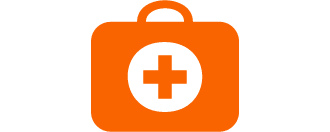 Medical malpractice remains a serious public health issue in New Mexico and throughout the United States. Shockingly, some studies have found that medical errors are the third leading cause of death nationwide. If you or your family member suffered harm due to medical malpractice, you can hold a negligent provider legally accountable. In this article, you will find an overview of what you need to prove to bring a successful medical malpractice lawsuit in New Mexico.
What is Medical Malpractice in New Mexico?
Physicians, medical specialists, hospitals, and other health care professionals cannot guarantee specific results after medical treatment. It is not medical malpractice simply because a patient suffered an adverse outcome due to a defendant's actions. In New Mexico, medical malpractice occurs when a medical professional or medical provider causes harm to a patient because of a negligent act. To prove medical malpractice, a plaintiff must establish:
The existence of a doctor-patient relationship
A breach of the duty of care (negligence) by a medical professional/provider
Causation between the negligence and the patient's injuries
Genuine harm suffered by a patient
Medical malpractice can come in a wide variety of different forms—from delayed diagnosis and misdiagnosis to surgical mistakes and the premature discharge of a patient. A doctor, hospital or health care provider may be liable for medical malpractice if a patient suffered harm because substandard care was provided.
Know the Role of the New Mexico Review Commission
As medical malpractice is an unusually complex area of law, there are specialized rules and procedures in place for filing a claim. Under New Mexico law, a medical malpractice claim generally needs to be submitted to the New Mexico Medical Review Commission before a lawsuit can be filed.
The commission conducts an evaluation of the case and releases an assessment on the likelihood of medical malpractice. The decision of the commission is not admissible evidence in a medical malpractice lawsuit, but it is designed to help the process move forward. If the commission determines that malpractice was likely, it will work with the plaintiff.
Three Year Statute of Limitations for Most Medical Malpractice Claims
In New Mexico, most medical negligence cases are subject to a three-year statute of limitations. Any lawsuit for medical malpractice should be filed within three years of the date the alleged negligence occurred. However, there are some limited exceptions to the rule, including for minors.
A New Mexico Medical Malpractice Lawyer Will Protect Your Rights
It is not always easy to know if you have a medical negligence claim. Medical malpractice is a technical, highly specialized field. In most cases, expert witness testimony is used to help establish liability (often with the use of medical experts). If you are considering filing a medical negligence lawsuit, you need a skilled professional on your side. An experienced New Mexico medical malpractice attorney or law firm can review your case, answer questions, explain the law, and help you take action to get justice and compensation.
If you'd like to learn more about this area of the law, please see our personal injury overview, as well as our medical malpractice overview, or reach out to a personal injury lawyer for legal advice with a free consultation.