What Payout Can I Get in My Ohio Personal Injury Case?
Ohio unfortunately caps damages in personal injury lawsuits
By Judy Malmon, J.D. | Reviewed by Canaan Suitt, J.D. | Last updated on May 2, 2023 Featuring practical insights from contributing attorney Steve Crandall
Use these links to jump to different sections:
In 2005, Ohio legislators enacted restrictions on the amount of damages that could be awarded in personal injury lawsuits. The move was in response to a push for tort reform, based on concerns over excessive jury awards and costly defense to frivolous legal claims.
Over a decade later, damage caps have become folded into the fabric of personal injury legal practice—in some cases, with unintended results.
Caps on Personal Injury Settlement Payouts
Generally, the settlement amount is limited in Ohio in a negligence action for "non-economic" damages, or damages that do not derive from out-of-pocket expenses.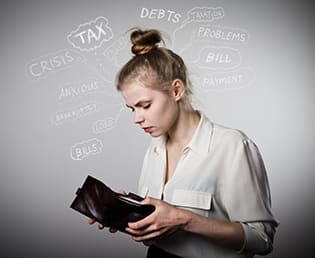 Economic damages are incurred monetary expenses, like medical bills or lost income due to missed work. Ohio law doesn't limit the amount of money recovered for economic damages, as long as you can meet the standard for showing a defendant was liable for your injury.
Caps apply to the kind of damages typically referred to as "pain and suffering," those non-monetary losses suffered from enduring a serious injury. They include things such as long term (but not necessarily diagnosed as permanent) pain, emotional distress, complications to relationships, limitations in ability to perform previous activities, and other life challenges that an injured person may experience that don't come with a specific price tag.
Recovery for such noneconomic damages is limited to $250,000 (or $350,000 if three times the economic damages is more than $250,000), except where the injury is deemed permanent or resulted in death.
Cap Impact on Personal Injury Lawsuits
As a practical matter, the recovery cap doesn't just keep a lid on jury verdicts. It also effectively forecloses the option for many people to bring a lawsuit at all.
Steve Crandall, a personal injury attorney at Crandall & Pera Law firm in Cleveland, frequently finds it isn't cost-effective to take these cases.
"Ohio's cap is really restrictive in non-death cases," he says. "In death cases, the cap doesn't apply—but if it's a survivorship case, the cap is really low. The reality is, there are a lot of cases I can't take. Even if the pain and suffering is significant, if they don't have a high amount of lost wages or permanent damage, I can't take them. It's worth too little."
The impact of this change has greatly reduced personal injury claims in Ohio.
"This has really chilled people filing lawsuits. Cases went from about 5,000 filed per year to 1,800 or 2,000 per year," says Crandall. "It has just devastated people's ability to bring cases forward, but that's why they did it."
He adds: "It's something people should know because I can't tell you how many people I can't help much because their damages are low. When people learn of this law, they're obviously upset. This is one example of why people need to be more involved in what the legislature is doing."
Exceptions
As noted, there is an exception to the cap in noneconomic damages for a "catastrophic" injury. This is defined under the law as either a permanent physical deformity, loss of limb, loss of bodily organ or permanent functional injury requiring dependent care.
Whether an injury qualifies as catastrophic has been determined to be a question of fact for a jury, but must be "severe and objective," according to case law. Scarring and/or pain may or may not qualify, depending largely on the severity and the findings of a particular judge or jury.
Because this exception requires some fairly complicated analysis, and can draw from legal precedent that's subject to change, it's important to speak to an experienced personal injury lawyer if you have questions about your own case worth or situation.
For more information on this area of law, see our overviews of personal injury, motor vehicle accidents, medical malpractice, and product liability.
What do I do next?
Enter your location below to get connected with a qualified attorney today.
Attorney directory searches
Helpful links
Find top lawyers with confidence
The Super Lawyers patented selection process is peer influenced and research driven, selecting the top 5% of attorneys to the Super Lawyers lists each year. We know lawyers and make it easy to connect with them.
Find a lawyer near you