Should I Consider a Short Sale?
This option may be a good one for a foreclosure in California, but proceed with caution
on August 11, 2017
Updated on January 27, 2023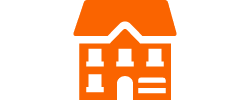 The short sale process is a settlement alternative to foreclosure. A homeowner faced with losing their property may sell the home for less than the outstanding debt owed (hence, "short"). The mortgage lender (the bank) must agree to accept the short sale price as payment of the mortgage balance. Because of the complexity of the bank's required assessment, a short sale property can take much longer than a typical home purchase. It can yield a good deal for all concerned, but also presents additional complications for the unprepared.
Issues for the Buyer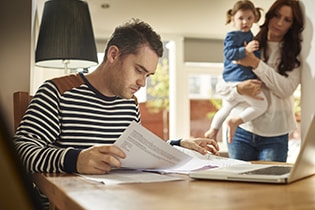 As a potential buyer, it's important to research a short sale home before making an offer. You'll want to know how much of the mortgage debt is stilled owed to the lender as well as what the market value of comparable properties in the area have recently sold for so you can have a sense of what the lender might reasonably accept. Don't go in thinking that a lowball offer will score you a great deal. A lender is interested in securing the best deal it can, and will only accept a short sale offer after concluding that it provides an equal or better deal than a foreclosure sale. They will require preapproval of financing, as well as documents such as verification of market price for the property and seller information. Improper or incomplete documentation can slow down or derail a short sale altogether.
It's critical to know if there's a second mortgage loan or other liens or encumbrances on the deed. Have a title search conducted on the property to avoid unpleasant surprises. If there is an additional mortgage loan or lien, a short sale transaction will be complicated by the need for that creditor to agree to the settlement as well as the short sale price. The more parties involved, the longer the process is likely to take and the less likely it will be approved, as the bank will have to settle for less in a split of the purchase price with additional lienholders.
The optimal window for submitting a short sale proposal is within 30 days of the foreclosure notice. The foreclosure process will continue as a short sale offer is being assessed, so it's crucial to place an offer as early as possible. Note that the amount you offer will probably be countered by the lender, and that they'll follow a prescribed process. Under federal rules put in place in 2012, a
Fannie Mae/Freddie Mac-backed lender
must respond to a short sale request within 30 days of receiving a complete loss mitigation package, and make a final decision to accept or reject a proposal within 60 days.
Issues for the Seller
As a seller, you'll want to find out before presenting a short sale whether your lender will consider such an offer. If you have any equity in your home, they probably won't, as a foreclosure sale would be more favorable. The amount of housing stock available in your market, as well as the number of REO properties (bank-owned real estate) your lender has in their portfolio will also influence whether or not they'll give short sale approval.
To have the short sale approved, the lender will require a full assessment of your financial situation, including a hardship letter from you explaining why you're unable to continue making mortgage payments. Because the level of financial disclosure required can possibly expose you to risk, it's important to have an experienced attorney help you assess if a short sale works for you.
You may not consider a short sale if you have filed for bankruptcy, as it would be considered a prohibited collection activity. You also cannot transact a short sale with any family member or friend.
In California, lender's approval of a short sale is a release of the remaining amount of the loan. California is one of only a few states that prohibits deficiency judgments on an approved short sale, including junior lienholders who agreed to the sale. Lenders also may not require a seller to sign a promissory note or contribute escrow funds as a condition of the short sale. Beware, however, that this can have tax implications, in that the amount of debt forgiven may be taxed as regular income.
Finally, if you're thinking a short sale is a means to rescue your credit score, you may be disappointed. A short sale will likely appear in your credit report as a debt that was settled, a more favorable rating than foreclosure. However, most damage to your credit score occurs in the first three months of nonpayment on your mortgage, and the difference between foreclosure and a short sale will be relatively minimal.
Whether as a buyer or a seller, it's advisable to work with an
attorney with short sale experience
who can help with document preparation, like an approval letter, and negotiation, as well as assessing whether pursuing a short sale is right for your situation. For more information on this area, check out our
overview of real estate laws
.
Other Featured Articles
Renegotiation, termination and litigation in New York real estate
What you need to know about residential land trusts