An Attorney Can Help You Deal with Michigan Liquor Control Commission
And the same goes for local applications and hearings
on November 1, 2021
Updated on August 24, 2022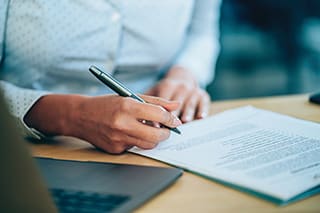 In Michigan, businesses and organizations need the proper authorization to sell beer, wine, or spirits. The specific license that your company needs to obtain depends entirely on the nature of your business. The Michigan Liquor Control Commission (MLCC) is the state agency responsible for regulation of the sale and distribution of alcohol—and dealing with this agency can be difficult.
In this article, you will find an overview of how an experienced Michigan municipal law attorney can help you deal with the state's liquor control commission.
Four Ways a Lawyer Can Help With a Liquor License in the State of Michigan
Guidance With State and Local Liquor Regulations
Michigan alcohol laws are far more complicated than most people realize. Indeed, the state has some of the most complex liquor sell and distribution regulations in the entire country. The Michigan Liquor Control Code, Administrative Rules, and Related Laws is 352 pages long. It is updated on an annual basis and it is not uncommon for there to be significant changes in state laws each year. A Michigan liquor licensing and permitting lawyer can offer guidance on the rules and regulations regarding alcoholic beverages.
Assistance With Applications and Other Paperwork
Liquor license applications in Michigan can be complicated and time-intensive. As with other types of legal paperwork, it is crucial that you get your company's application completed the right way—with all required supporting documentation included. This goes for distributors, wineries, liquor stores, on-premises bars and taverns, as well as off-premises retailers.
Support With the License Acquisitions and Transfers
For a number of different reasons, you may be considering acquiring a liquor license or transferring a liquor license. In Michigan, it is possible to acquire/transfer an alcohol permit from another party, but there are certain criteria that must be met. If you have any questions or concerns about purchasing or selling the rights to a liquor license in Michigan, an experienced state government law attorney can help.
Representation at Hearings Before the Michigan Liquor Control Commission
Finally, an attorney can also represent you or your business in hearings before the Michigan Liquor Control Commission. Your company may need to attend a hearing for a wide range of different reasons, potentially including the denial of a liquor license and/or the alleged violation of a state alcohol regulation. Some of the most common examples of violations that can lead to hearings before the Michigan Liquor Control Commission include:
Selling or providing alcohol without a proper license;
Selling or providing alcohol to a minor;
Allowing an underage employee (18 or younger) to furnish alcohol;
Allowing employees to be intoxicated on the premises or an establishment; and
Operating with a suspended liquor license.
To learn more about this area of law, see our overview on state, local and municipal litigation, or reach out to a law firm experienced with liquor laws and issuance.