Trademarking Your Business in California
IP lawyers say you should with a business name, but make sure you do it right
on June 30, 2022
Updated on July 26, 2022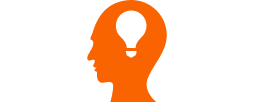 "Building a business without owning the trademark is like building a house without owning the land," says Catherine Tang, an intellectual property attorney at Catherine Tang Law in Oakland. "You might be able to get away with it for a while—or even, perhaps, forever—but the landowner can come at any time and kick you off."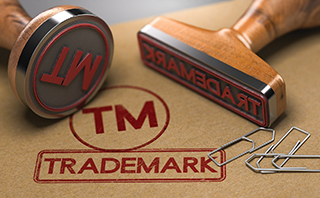 Without the protection of a registered trademark, adds Britten Sessions, an IP attorney at Zilka-Kotab in San Jose, someone can piggyback off your success with a copycat product or service, "and you would not be able to take [trademark infringement] action against that."
The Trademark Application Registration Process
But what if you're a new business without much cash?
"The cost to get your trademark is really nothing in comparison to dealing with an infringement suit or having to rebrand your entire company," Tang says.
It's best to secure your trademark as soon as you can. 
"Without a federal trademark registration, in the U.S., you still accrue common law trademark rights in the geographic areas that you use it in," she says. "But being the first person to the trademark office holds a lot of benefits."
Adds Sessions, "You can start the process of trademark protection without actually using it, but actual protection will not be given by the USPTO until you can show you are actually using it."
Before applying to the U.S. Patent and Trademark Office (USPTO), Tang recommends a trademark search. That way, she explains, you won't waste your money chasing after a trademark that won't fly. "Then we really have a much better idea of what's out there and what's coming." You can access the USPTO's existing trademark database at uspto.gov.
Picking a Startup Company Name
Choosing the right name for your trademark is half the battle, Sessions says, as it makes both the search and the rest of the process go faster and more smoothly. Using common, generic words can cause delays or worse. "The weirder the name," he says, "the easier it is to actually go through, because there's no association with anything else in the world."
"The more distinctive your mark is, the better and stronger protection you're going to have," Tang adds. "The most powerful trademarks are actually made-up words. Think about companies like Google or Exxon." 
When you're ready, the application process is relatively straightforward—if you know what boxes to check—says Sessions. "You fill out the application." After indicating the trademark you want, "You have to indicate what the goods and services class is."
"Every single possible thing that you could possibly sell—both goods and services—is divided into 45 classes," Tang explains. "When you seek trademark protection, you're protecting yourself in that single category. So that's why, if you think about the mark Dove, you have Dove shampoo and you have Dove chocolate. The reason they're able to co-exist even though they have the exact same name is because they belong in different classes and they are not related goods."
If the Trademark Office has no issues with your application, the next phase is "publication." The office announces your intention, and people have 30 days to oppose it. If no one does, you should get your registration within two or three months. According to both attorneys, the entire process takes about a year—if there are no issues that delay it. 
Tang notes that once you own your trademark, "You have to protect it. Let's say you let someone else open up [with a similar name], and they've been operating for five years and you never stopped them. Then they can claim various defenses, such as latches—which basically means you waited too long—or that the companies can co-exist without causing confusion. So you have to go out there and actively patrol your mark."
Both lawyers acknowledge there is a DIY legal path to trademarking, as well as third-party companies that claim they can do it for you for about $300. Neither recommends these options. 
"Often we think of applications in the sense of, 'You're applying to a summer camp. That's easy, and if you get something wrong on the application, it's no biggie. I can take care of this myself,'" Sessions says. "It doesn't work like that in the field of IP."