What is Involved in Searching and Clearing Trademarks?
How to effectively make your mark in Ohio
By Super Lawyers staff | Reviewed by Canaan Suitt, J.D. | Last updated on May 4, 2023 Featuring practical insights from contributing attorney Nicholas J. Gingo
Use these links to jump to different sections:
The United States Trademark and Patent Office (USPTO) describes a trademark as a "word, phrase, symbol, design, or a combination of these things that identifies your goods or services."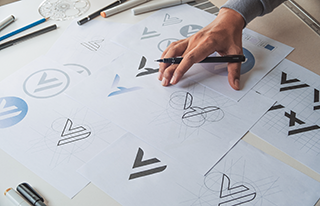 In order to qualify for trademark protection, your proposed mark must distinguish your brand. If it is too similar to an existing trademark, your registration could be rejected, and your company may even face an infringement claim.
For this reason, it is crucial that you conduct a comprehensive trademark clearance search. In this article, you will find an overview of the most important things you should know about trademark searches in Ohio.
What is a Trademark Search?
Also referred to as a trademark clearance or a trademark clearance search, a trademark search is broadly defined as any action taken with the intent of determining if a particular word, phrase, symbol, or design is already being used by another trademark owner in commerce.
In other words, a trademark search will let a business or entrepreneur in Ohio know if a mark is "clear" and available for use. In practice, a trademark search involves several different strategies, including:
A comprehensive search of federal trademark registrations using the Trademark Electronic Search System (TESS)
A review of applications that are currently pending with the USPTO
A search of Ohio state registered trademark records (and potentially other jurisdictions)
An assessment of domain names
A web search of the particular word, phrase, symbol or design
Nicholas J. Gingo, an intellectual property attorney at Renner, Otto, Boisselle & Sklar in Cleveland, says some people think if their mark isn't already registered, then it's cleared. "Alternatively, you get people who think if they don't find it on Google, then they're OK. Non-lawyers don't understand that a true clearance search is clearing it at the trademark office, and also in the real world—maybe online, maybe using proprietary databases. It's a two-fold clearance," he says.
Three Reasons Why Ohio Businesses Should Search and Clear Trademarks
It is strongly recommended that Ohio businesses search and clear a trademark before investing significant financial resources into building a brand. Here are three key reasons why you should always search and clear trademarks.
Clarity & Information: The modern business world is more competitive than ever. Business owners and key decision makers need as much information as possible so that they can put their company in the right position to thrive. A trademark clearance search helps to ensure that your business has all of the information it needs, including what other parties are currently using similar marks.
Avoid and Reduce Conflicts: You do not want to invest a lot of time, energy, or business resources into developing a trademark that is confusingly similar to a mark that is already owned by a competitor. Doing so can cause serious problems—it could even result in your Ohio business being locked in a protracted trademark infringement lawsuit.
Intellectual Property Protection: Trademarks are valuable, in large part, because they can qualify for intellectual property protection. That being said, you can only develop and protect a trademark if it is truly unique. If the mark is confusingly similar to an already existing mark, then you may never be able to obtain IP protection.
"I don't think it's a bad thing for a client—especially someone who is budget-conscious—to take a rough cut at [a search]. I tell people this all the time: Before you pay me to run a preliminary clearance search, it might be worth it to throw it into Google to see if somebody is already out there doing your exact same thing under your exact same mark," Gingo says.
"It's the same thing with the trademark office; it's a publicly available database. It's not the easiest thing to search, but if you try to throw your exact mark into the new-user search function, at least you'll be able to see if there's an absolute knockout."
A comprehensive trademark clearance search is a great strategy to put your business in the best possible position to obtain IP rights and develop a brand.
Getting a Trademark Attorney's Help
If you have any questions or concerns about searching and clearing a trademark, an experienced Ohio trademark attorney can offer legal advice.
Gingo says his firm charges $500 for a preliminary clearance search for one mark in one class. "In our system, you're going to get a search; a report that gives you a rough outline of the situation in terms of potential bars to registration and use; and then a 15- to 20-minute follow-up call to walk through the report."
If you'd like to learn more about this area of the law, please see our overview on trademark law.
What do I do next?
Enter your location below to get connected with a qualified attorney today.
Related topics
Attorney directory searches
Helpful links
Find top lawyers with confidence
The Super Lawyers patented selection process is peer influenced and research driven, selecting the top 5% of attorneys to the Super Lawyers lists each year. We know lawyers and make it easy to connect with them.
Find a lawyer near you