Can I Sue if My Brand is Used in a Domain Name?
How to resolve trademark disputes in Washington state
on June 12, 2018
Updated on January 27, 2023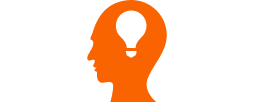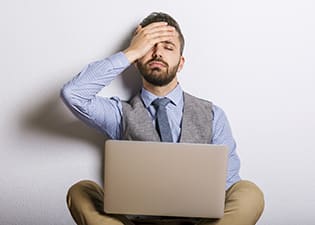 The internet makes it quick and easy to register a new domain name for your website. However, this convenience also means that someone else can claim your domain before you do. In some cases this is simply the unavoidable result of two businesses using similar names or descriptive terms. But when someone intentionally tries to violate your trademark by registering a domain under false pretenses—a practice commonly known as "cybersquatting"—there are legal remedies available to enforce your intellectual property rights.
"We see third-party registrations of domain names that incorporate client trademarks on a regular basis," says Patchen M. Haggerty, an intellectual property attorney in Seattle. "The typical goal of these parties is either to use the domain in connection to a scam—like a phishing scam—or to redirect to their competitive website to catch internet traffic intended for our clients' sites. Sometimes they'll register multiple domains with our clients' trademarks with the hopes of selling them back for a profit."
ICANN and the UDRP Arbitration Process
Given the Internet's global reach, disputes regarding the ownership of domain names are ultimately subject to the oversight of the nonprofit Internet Corporation for Assigned Names and Numbers (ICANN), which developed the Uniform Dispute Resolution Policy (UDRP) in conjunction with the World Intellectual Property Organization (WIPO). "We see a lot of registrants in Russia, Ukraine, Turkey, China and Vietnam. There's not really any one area we can point to," says Haggerty. "If it's a U.S.- or E.U.-based registrar, they're held to a higher standard in terms of use of the domain."
The UDRP establishes a detailed procedure for handling complaints filed by trademark holders against alleged cybersquatters. When you register a top-level domain—a .com or .org address—with a private company such as GoDaddy or BlueHost, the terms of service usually include an agreement requiring the submission of any ownership disputes of trademark rights or trademark infringement to mandatory arbitration under the UDRP.
In the United States the ICANN-approved dispute resolution provider is the National Arbitration Forum. Once a trademark owner files a complaint with the Forum and pays the required fees, it will confirm the disputed domain name registration with the appropriate registrar. The person who registered the domain is then served with the complaint, often a cease and desist letter, and given an opportunity to respond. An arbitration panel, which may consist of one or three members, will then hear the dispute and render a decision.
The trademark holder has the burden of proving three things before the arbitration panel:
The domain name under dispute is "identical or confusingly similar" to your trademark;
The registrant has "no rights or legitimate interests" in the domain name; and
The registrant acted in "bad faith" in registering and/or using the domain name.
If the panel rules for the trademark holder, it will direct the domain registrar to transfer the domain name. In many cases the registrant never bothers to answer the complaint or appear before the arbitration panel, leading to a default judgment for the trademark holder. But even in contested cases arbitration is generally resolved within a few weeks, as opposed to the months (or even years) that conventional litigation often requires.
Protecting Your Rights Under Washington State Law
Before pursuing any kind of domain-related claim, it is important to make sure your own intellectual property rights have been properly established. You should always register your trademarks–or service marks, as the case may be–with the U.S. Patent and Trademark Office. And if you conduct business primarily or extensively in the State of Washington, it is also a good idea for trademark registration with the secretary of state's office. Contact a law firm, and a qualified Washington state intellectual property attorney can assist you with this and offer legal advice on how to handle any potential disputes with a third party using your brand name, trademarked name, or similar domain name online without your permission.
If you'd like more general information about this area of the law, see our trademark law overview.