What Benefits Do I Get From Temporary Partial Disability?
How relief is determined for workers' comp in Massachusetts
on June 26, 2018
Updated on July 28, 2022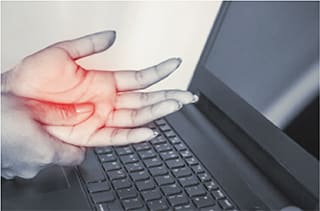 Workers' compensation is a type of insurance that all Massachusetts employers are required to purchase on behalf of their employees. Unlike other kinds of employee benefits, such as health insurance, workers' compensation is designed to address a specific problem: employees who are unable to work due to a work-related injury or illness. Workers' compensation provides "no-fault" medical and wage loss benefits to injured employees, meaning the employer and its insurer is expected to pay without regard to who was at fault for the accident or illness.
Calculating TPD Benefits
There are several different categories of workers' compensation benefits. One of the more commonly utilized categories is temporary partial incapacity (or temporary partial disability) benefits. This cover situations where an injured worker returns to work, but is unable to earn as much as they did before they were injured.
For example, let's say you normally work a 40-hour workweek for a wage of $15 per hour. You are injured in a workplace accident and your doctor restricts you to working no more than 20 hours per week for the next three weeks. Since you are now earning fewer wages than before—in fact, exactly half of your pre-injury earnings–you are eligible for temporary partial incapacity benefits.
Now, these benefits will not make up for all of your lost wages. Massachusetts law specifies a somewhat complex formula for calculating partial incapacity benefits. First, your employer's workers' compensation insurer will determine your maximum temporary total incapacity benefit—i.e., how much you are entitled to receive for days you are completely unable to work. This benefit is based on 60 percent of your average weekly wage for the 52 weeks prior to your illness or accident.
To keep our hypothetical example simple, let's assume you earned an average weekly wage of $15 per hour during the past year. This means that for a 40-hour work week, you earn $600. Your maximum total incapacity benefit would be 60% of that, or $360 per week. Now, to calculate your maximum temporary partial disability benefit, you would take 75% of that figure, which works out to $270 per week.
Period of Time for TPD
You may continue receiving partial incapacity benefits for as long as you are unable to earn your pre-injury wage, up to 260 weeks (or approximately five years) from the time of the injury. Note that while the above hypothetical was based on a reduction in total hours worked, you may also receive benefits if you are moved to a different full-time job—one that is less physically or mentally taxing—that simply pays less than your pre-injury position. The benefit is tied to your wages rather than a particular job title or assignment.
Keep in mind your employer (or more likely, its insurance company) may reduce or stop your partial incapacity benefits if they believe you are able to return to work at your full pre-injury capacity. This assumes your doctor has medically cleared you and there is a suitable position available with the employer. If for any reason you dispute an employer or insurer's decision to reduce or stop benefits, you should speak with a qualified Massachusetts workers' compensation attorney as soon as possible. If you'd like to know more about this area, read our overviews on workers' compensation law and social security disability.