How Much Workers' Comp Attorneys Cost & What They Do For Free
A Vermont workers' compensation lawyer takes us through the process
By Trevor Kupfer | Last updated on May 2, 2022
Use these links to jump to different sections:
When someone gets hurt at work, often they don't know the benefits they're entitled to or the laws intended to protect their rights. While an employer is responsible, and mandated by Vermont law, for offering workers' compensation coverage for its employees, they may be looking after their bottom line when it comes to insurance and/or medical care. You might need someone else in your corner.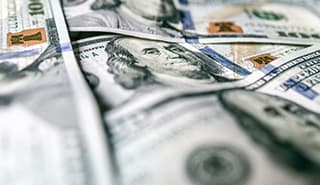 "Most working people have no experience with workers' comp, and they have lots of questions because they just really don't know what it's all about—meanwhile they're also in pain," says Heidi S. Groff, a workers' comp attorney at Biggam Fox Skinner in Montpelier. "Maybe they're not sure about the doctor they're told to go to, or what their insurance company is saying, or why benefits suddenly stopped. Who's going to help them? We can."
Sometimes there's no easy way to figure it out on your own—because of difficult-to-navigate documents, varying information online, legalese, and more—but lawyers like Groff commonly answer these questions free of charge.
"We're not going to push you to hire a lawyer if we don't think you need one. We've got plenty of work," Groff says. "But I want people out there to know what they're entitled to, because the insurance company isn't going to share that information."
What Workers' Comp Lawyers Do for Free
"The way we handle claims—and what makes sense for our business—is when people call, we offer free consultations," Groff explains.
Free consultations are common in several areas of law, but Groff says she doesn't cut it off at 30, 45, or 60 minutes, as some lawyers do. "We'll talk to you until we answer your questions," she says. "I typically talk to somebody for somewhere between 45 minutes and an hour, and at that point, I say, 'Do you understand my answers and what your benefits are?' By then, I'll also have some idea whether I think I can add benefits to their claim, and if they would benefit from representation."
If Groff thinks you need a lawyer, she'll talk about the fee arrangement. "But a lot of times," she adds, "I'm just answering questions. I already took two calls this morning where people were calling me to make sure that things were going OK. And a lot of times, I tell people, 'It sounds like they're doing the right thing, but these are the things to look out for. If something like this happens, keep us in mind and give me a call back.' I'm not pressuring them to hire us, but I'm giving them the information that they called for."
Reasons to Call a Workers' Compensation Attorney
Other than having questions, there are several reasons to call a professional, including:
You aren't sure about the process
Your workers' comp claim has been denied
You want to visit a specific doctor, or get a second opinion
You aren't receiving benefits in a timely manner, or at all
You aren't sure about your case manager or vocational rehab representative
You aren't sure about the settlement amount offered by the insurance company
You aren't sure how long the benefits last
Groff receives calls at all points of the workers' comp process, but often the early ones go something like this: "'I just got hurt. What can I expect?'" Groff says. She is happy to walk you through the early steps and potential red flags.
If you aren't receiving payments such as wage replacement, Groff says that's a big reason to pick up the phone. "You're supposed to get a check on the same day every week. When you're not getting it on a regular schedule, like a paycheck, that causes a real disruption in people's lives," she says. You may need an attorney to help enforce your rights and get you paid in a timely manner.
"Sometimes people call because the insurance company hires other people to work with them, like nurse case managers or vocational rehabilitation people, and the injured worker has no idea who that person is," Groff says. A case manager, for example, may request going into all of your medical appointments with you. "They want to know if it's in their interest to engage with this person and allow them that kind of access."
If at any point during your calls the attorney suspects things aren't going well, they may suggest hiring them in an official capacity. "In some cases, I say, 'I'd be willing to take your case because I think things are not going well for you,'" Groff says. "It's pretty obvious when somebody calls because they've been denied or their benefits have stopped. In those cases, it's not really about answering questions. It's a conversation like, 'You need to hire a lawyer.'
"If I think they need a lawyer or if they say, 'That's really complicated, and I don't think I'm up for that; I can really use someone in my corner,' we will do a fee agreement at that point."
What Contingency Fee Means: How Workers' Comp Lawyers Charge
Workers' comp lawyers charge on what's called a contingency fee arrangement. This means they take one-third (33%) of your lump settlement payment. (For more information about what to do if your insurance company lowballs you on the settlement, read our article about it here.)
"We don't take a fee on a lot of things that people get that are ongoing throughout their claims," Groff says. "If someone is getting ongoing wage replacement and medical benefits, I don't get a fee on any of that. The only thing I take a fee on is the new money that I get the person at the so-called settlement stage of the case."
Another important thing to note is that they charge the same way whether you hire them at the beginning, middle or end of your claim.
"Typically, when someone hires me, I work on their case for one to three years, and I'm not getting paid until the very end of that case," Groff says. "There's no ongoing money that's going to the lawyer. So the person that hires me and I help them for three years, I've guided them through the process, I've helped them get the best treatment that they can, they've gotten the benefit of all of that stuff. That really hasn't cost them anything, but they've gotten the benefit of all that stuff. If they hire me at the end of the case, they don't get the benefit of all that stuff, but they still pay me a third of the total."
If you or your loved one was seriously hurt on the job and you are working towards a settlement of your claim, contact an experienced Vermont workers' compensation lawyer for immediate assistance. For more information on this area of law, see our workers' compensation law overview.
What do I do next?
Enter your location below to get connected with a qualified attorney today.
Additional Workers' Compensation articles
Attorney directory searches
Helpful links
Find top lawyers with confidence
The Super Lawyers patented selection process is peer influenced and research driven, selecting the top 5% of attorneys to the Super Lawyers lists each year. We know lawyers and make it easy to connect with them.
Find a lawyer near you