A 10-Year Overnight Success
Demetria Graves wrote the book; now she's recording the podcast
Published in 2023 Southern California Super Lawyers magazine

on January 11, 2023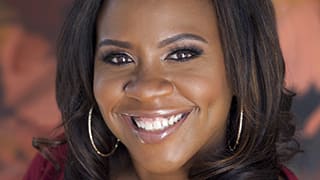 While many people picked up sourdough starters as pandemic hobbies, Demetria Graves went a slightly more ambitious route.
"I always wanted to provide a resource to women who were considering opening a practice," says the family law practitioner in Pasadena. "Because at the time [I hung a shingle] I didn't know of any great resources to give me a step-by-step guide or insight about what it was to own a business—not only as a woman, but as a minority woman."
The result, When Women Run the Firm: How to Successfully Launch Your Own Law Practice with Confidence, was published in 2021.
And she didn't stop there. She then began a podcast, Legally Uncensored with Attorney Demetria L. Graves, where, in half-hour episodes, she wrangles over topics such as "Custody and Visitation" and "Navigating Divorce."
"I feel one of my biggest passions is to encourage women," she says. "So the podcast talks a lot about how to prepare for divorce, how to prepare your children for divorce, what to look for during a divorce. But I wanted to add another component to that—about preparing for marriage, right? We talk a lot about breaking up, dividing assets, but a lot of us don't prepare for marriage in terms of finances, having the tough conversations."
Growing up in Pasadena, Graves always wanted to help women; she even went to college at UC Berkeley to become an obstetrician. After finding the eight-hour lab courses weren't her thing, she switched to social work and began working in a group home.
"I wanted to do something that was impactful but also allow me to generate a better income," she says.
Thus the law. She also likes the flexibility. "I can practice. I can teach," she says. And in 2005, she started her own firm.
Her book offers practical advice about that topic and what to expect along the way. "You're not only practicing law, you're running a business, and so you must either be really good at that yourself or surround yourself with people that are good at running a business," she says.
A stalwart disposition doesn't hurt, either. "Perseverance," she says. "Everyone says, 'Oh, you're so successful. I want to do that.' Well, it took me many, many years. People think they're going to be an overnight success, and you might do that, but the reality of it is you can practice 10 years before you're an overnight success." 
---
To Everyone a Prenup
"I think there is this big misconception that prenups are only for quote-unquote rich people or celebrities. … And a lot of people say, 'Well, that's supporting a break-up, or anticipating there will be a break-up,' and I disagree. I think we plan for everything in our lives."
— Graves during her Sept. 9, 2021 Legally Uncensored episode
"To Prenup or Not to Prenup"
Other Featured Articles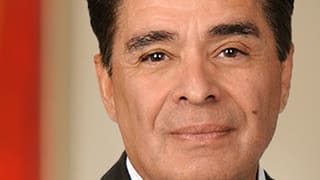 No Summit is Guaranteed
Joseph Chairez's pro bono work has helped immigrants, at-risk kids and Sherpas Featuring Joseph L. Chairez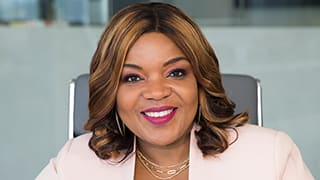 Resolution Oriented
Angela Reddock-Wright's fight for a better workplace, one mediation at a time Featuring Angela J. Reddock-Wright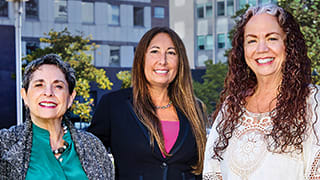 Innovation & Collaboration
Three Maryland family law attorneys reflect on 112 combined years of practice Featuring Linda J. Ravdin, Marni B. Schwartz, Darcy A. Shoop