About Carly Nairn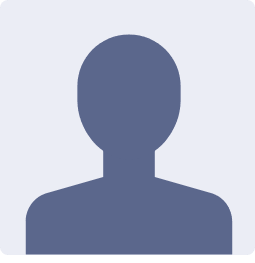 Carly Nairn
Articles written
12
Carly Nairn is a journalist based in San Francisco. Her work has been published with National Geographic, Yes! Magazine, and Mongabay, among others. 
Articles written by Carly Nairn
Florida attorney Steven Kramer recalls his past in the Gainesville music scene, life on the road, and playing South by Southwest
Music was the passion from the very beginning for Steve Kramer, founder of TK Law with offices in Orlando and Altamonte Springs. "My family has a history of musicians and professional musicians," says Kramer. "I saved up and bought a Casio keyboard from, I think, Service Merchandise and taught myself. And then when I got a little bit older, I got interested in playing guitar. Being a teenage boy, I wanted to get girls, and that was the way to do it." By college, Kramer was a …
Criminal defense attorneys agree: Don't give consent to a search
There are many reasons why a traffic cop may pull you over. What happens as a result of that stop is greatly affected by what you may say or do when answering their questions. It's important to know your rights during a stop, and what an officer is permitted, and not permitted, to do. "You see everything around here, unfortunately," says Arnulfo D. Hernandez, a criminal defense attorney at Hernandez & Associates in Denver. "You'll see, for example, claims of an obstructed view. …
Jamie Paine puts her perseverance to use on behalf of kids in need
Soon after Jamie Paine turned 7, her father suffered a series of life-threatening strokes. "I went in to wake him up and he just wouldn't wake up," she says. "That really was a pivotal movement in my life. I mean, my trajectory changed completely." The strokes left her father in need of live-in care, and Paine says her mother, Cathy, just wasn't up to the task. Instead, she moved Paine and her sisters from North Carolina to Colorado, then started using drugs and acting erratically, …
We asked three attorneys with LGBTQ case experience what they think
After the U.S. Supreme Court overturned Roe v. Wade in 2022, people naturally began to wonder: What landmark ruling might be next on the chopping block? One of the most common to be mentioned is Obergefell v. Hodges, which federally upholds the right to same-sex marriage. So while the media pundits deliberate and citizens remain unsure, Super Lawyers decided to check in with three attorneys to find out what they think about the possibility. We talked with: John J. Bursch, the former Michigan …
Adam Doerr led the charge to get COVID relief to overlooked families in need
Adam Doerr was just sitting down to his morning cup of coffee and the day's September 2020 edition of The Charlotte Observer, when a story caught his eye. It would become one of the largest pro bono cases of the Robinson Bradshaw business litigator's career. The state's Extra Credit Grant program divvied up $440 million of federal coronavirus relief funding under Session Law 2020-97 and the Equal Protection Clause, allocating $335 checks to families for childcare and remote schooling …
Demetria Graves wrote the book; now she's recording the podcast
While many people picked up sourdough starters as pandemic hobbies, Demetria Graves went a slightly more ambitious route. "I always wanted to provide a resource to women who were considering opening a practice," says the family law practitioner in Pasadena. "Because at the time [I hung a shingle] I didn't know of any great resources to give me a step-by-step guide or insight about what it was to own a business—not only as a woman, but as a minority woman." The result, When Women Run …
Civil rights attorney Michael Cody talks about his small part in big history
In 1968, W.J. Michael Cody was a young attorney in Memphis when a few days in April changed his life. Brought onto the legal team to assist Martin Luther King Jr. in obtaining the right to march in Memphis, Cody had an opportunity to get close with one of the leading civil rights activists in U.S. history. He is now one of the few people on earth who spoke to Dr. King the last day he was alive. Super Lawyers got in touch with Cody—who is now in his late 80s, teaches at Rhodes College and …
André Mouledoux's journey from DJ to J.D.
André Mouledoux has always been a natural raconteur. For the last several decades he's been telling stories as a general casualty, transportation and maritime litigator at Mouledoux, Bland, Legrand & Brackett. But before his voice was heard in the courtroom, you could hear it all over the Louisiana airwaves. Mouledoux took announcing courses as a communications major at Loyola University New Orleans, which, at the time, owned Channel 4, WWL-TV, and WWL Radio—"it was the only station …
Environmental law attorney and policy expert Jennifer Hernandez assesses one of 2022's most significant pieces of legislation
According to the legislation's sponsors, The Inflation Reduction Act (IRA) was a big step for U.S. climate change policy. It brings almost $370 billion to clean energy and climate investment, and is estimated to reduce greenhouse gas emissions by approximately 40% by 2030. It heralds a turn toward electric transportation and funnels money into sustainable energy projects through tax incentives, grants and other funding. It takes an environmental policy expert to dissect it further, so we …
Amanda Alexander's path to law started with confronting bullies on a school bus
Years ago on an elementary school bus in Kokomo, Mississippi, several older children were taunting a student with disabilities, so Amanda Alexander confronted the bullies—physically placing herself between them and their target. "I was small and petite then," she says, "but I would often advocate for this child." After telling her mother about the experience, and crying over how frustrated she felt, she considered the people her mother listed off who might help resolve the issue: the …
Find top lawyers with confidence
The Super Lawyers patented selection process is peer influenced and research driven, selecting the top 5% of attorneys to the Super Lawyers lists each year. We know lawyers and make it easy to connect with them.
Find a lawyer near you