For the Love of the Fourth
Mark Reichel's argument before the U.S. Supreme Court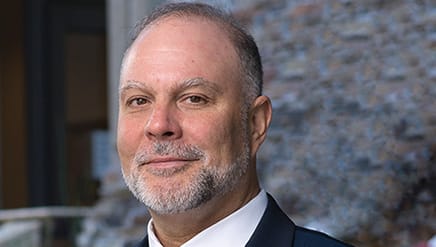 Published in 2023 Northern California Super Lawyers magazine
By Carly Nairn on June 26, 2023
Mark Reichel is as devoted to the Fourth Amendment as many are to the First.
"I literally fell in love with the Bill of Rights, and especially the Fourth Amendment," says Reichel, a federal civil and criminal defense attorney in Sacramento. "It's the core concept of the people governing themselves—more than the First Amendment, more than any other amendment. If they cannot search and seize your property, your person, violate your space, your possessions—if they can't do that unless it's reasonable and they have cause to do it, that is the most powerful protection citizens have against an overbearing government."
In the '80s, while Reichel was in college, he watched as the Fourth Amendment was, he says, "chipped away" by cases like United States v. Leon. In response, he made a copy of the amendment, turned it into a 12-by-16-inch poster, and hung it on the door of his dorm room.
Decades later, in January 2006, Reichel had the opportunity to argue a case before the Supreme Court involving the amendment whose every word he had memorized. In United States v. Grubbs, the justices would decide whether anticipatory warrants—in which a judge signs a warrant that can be used in the future if a law enforcement officer determines there is a triggering event to create probable cause—are valid.
Reichel's client was indicted for receiving a video containing child pornography. In trial court, Reichel argued that the use of the anticipatory warrant was not valid, and that the officers should have had to show a copy of the search warrant at the time of the search. The client claimed the search violated his Fourth Amendment rights because it was done under an anticipatory warrant, which is valid only after a triggering event takes place.
After Reichel lost in federal court, the case moved to the 9th Circuit Court of Appeals, where the issue of the anticipatory warrant became the sole focus. "We pled guilty, and reserved the right to appeal the search issue," says Reichel. "He was going to be sentenced to about six years, but the judge says, 'Look, I'm going to hold the sentencing back and let you appeal the search ruling.'"
Then came some exciting news.
"I was thrilled when the U.S. attorney called and said, 'Now the Bush Justice Department would like to take this up to the U.S. Supreme Court," Reichel says. "At the time, it was a big joke about the 9th Circuit: They were considered so liberal that the Supreme Court wanted to hear everything that came out of the 9th Circuit that was favorable to defendants or civil liberties."
First, there was the prep. Reichel was surprised by the amount of support he received once he was destined for Washington. "People came out of the woodwork," he says. "I got contacted immediately by all sorts of law professors for help, and the federal defender system. They don't want you to fail, so they set you up with oral argument practice, and moot courts with all sorts of experts. I went to Stanford and had the dean and law professors quiz me. And then I went to Berkeley … and then I went to D.C. just before the oral argument and did the same thing with a couple of other law schools."
The day of the hearing was Justice Sandra Day O'Connor's last, and Reichel was greeted by a swarm of news vans as he arrived. Arguing the case before the justices felt like the weight of the world was on his shoulders. "But my mom and dad were there," he says. "And then my two kids—one was 14 and the other was 10. They sat there with my parents and watched me argue in the U.S. Supreme Court about the history of the Fourth Amendment. That did not escape me."
Reichel adds that the oral argument became contentious between him and Justice Antonin Scalia—and that Justice Clarence Thomas slept through much of his argument. "My mentor, who had come to watch, had seen probably 50 oral arguments. He told me that I held my cool well for such a contentious hearing," he says.
Although Reichel lost 0-8 (Justice O'Connor stepped down before the vote), he would do it all over again, he says, "in a heartbeat."
"Arguing in the U.S. Supreme Court is one thing. But to have it particularly tailored to the passion that drove my life forward—it's as if my heart was out of my body and four feet in front of me, just leading me throughout law school and in my career. It's like my heart was leading me, and I followed it."
Search attorney feature articles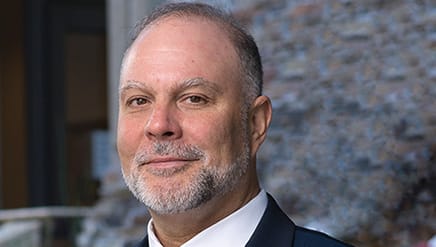 Featured lawyers
Helpful links
Other featured articles
That's how it feels to work side-by-side with trailblazer Sherrie Savett
His clients — from Big Tobacco to nuclear weapons plants — aren't always popular, but no matter: David Bernick knows how to win over a jury
Rosemary Scapicchio wins long-haul cases for Sean Ellis and others
View more articles featuring lawyers
Find top lawyers with confidence
The Super Lawyers patented selection process is peer influenced and research driven, selecting the top 5% of attorneys to the Super Lawyers lists each year. We know lawyers and make it easy to connect with them.
Find a lawyer near you