The Last Days with Martin Luther King Jr.
Civil rights attorney Michael Cody talks about his small part in big history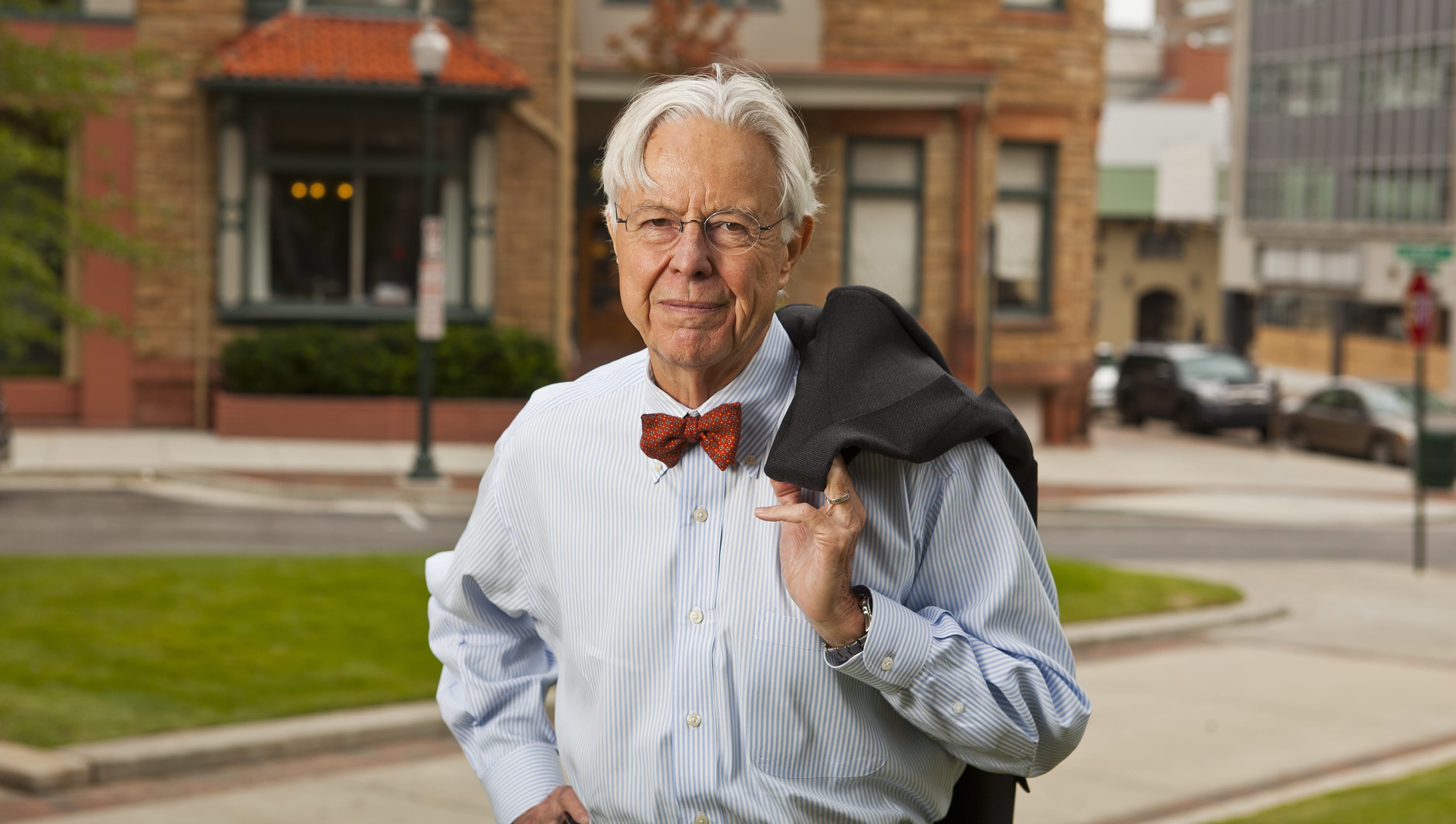 Super Lawyers online-exclusive
By Carly Nairn on January 9, 2023
In 1968, W.J. Michael Cody was a young attorney in Memphis when a few days in April changed his life. Brought onto the legal team to assist Martin Luther King Jr. in obtaining the right to march in Memphis, Cody had an opportunity to get close with one of the leading civil rights activists in U.S. history. He is now one of the few people on earth who spoke to Dr. King the last day he was alive.
Super Lawyers got in touch with Cody—who is now in his late 80s, teaches at Rhodes College and practices law part-time—to discuss those fateful days and what MLK Day means to him, as a civil rights attorney and citizen.
Super Lawyers: So, the day that you met Martin Luther King Jr. was the day before he was assassinated?
Michael Cody: That's right. We met with Dr. King at the end of April 3.
SL: And that was the first time you had met him in person?
MC: Yes. Well, I met him at a couple of meetings at the Southern Regional Council down in Atlanta. I was on the organization that he was working with or speaking to, but it was not something that he would remember me. The day I met Dr. King, I was part of a group. So that afternoon—3 o'clock on the third—was first time I had spent any personal time with him.
SL: How old were you at the time?
MC: Well, let's see, this was 1968. I would have been 32 years old and seven years out of University of Virginia Law School. I was a little younger than Dr. King. I think he was 39 the day I met with him.
SL: What were your first thoughts, like what struck you about when you actually got to sit down and speak with him?
MC: We were all in the parking lot of the Lorraine Motel where he was staying just moments before he met with us upstairs with Ralph Abernathy. When he came in, he had the papers with him and we all sat down together. There were four or five of us lawyers sitting on one of the joint beds. Dr. King and Abernathy and Jim Lawson and Andy Young sat on the other bed. I remember Ralph Abernathy was standing behind the bed eating fried chicken on a plate watching over the thing. We spoke for about an hour and a half.
Dr. King and Lucius Burch, who was my mentor and senior partner, was the only one except for Andy Young and maybe Jim Lawson, briefly, to say anything else. The rest were young lawyers like me. We just sat and it was a one-on-one discussion with Lucius Burch and Dr. King about the importance of the march—what it meant to King, and what it meant to the movement, and what the consequences would be if they didn't have it, and how it could be done peacefully. Burch asked questions about how to maintain a non-violent march and was Dr. King going to march if we didn't get the injunction, things like that.
SL: What was your role in this?
MC: I came to work with Lucius Burch in 1960 till January 1962, rather than going with a big firm in Philadelphia where I intend to go initially when I graduated. But I worked with Burch and the ACLU many years between '62 and '68 doing things like helping to integrate the parks and the libraries and the transportation facilities in Memphis.
One of the things we worked a lot on was trying to get Black people jobs in department stores where they could shop but they couldn't work, and the conditions that they had to endure. I remember in one situation, we were helping a woman. She could go into the major department stores there and she could buy shoes, a dress, or a hat or anything she wanted, but she wasn't allowed to try it on before she paid for it. That was not the case for a white person. They could try their dress on. If it didn't fit right, they'd get another one. But I thought how shocking that was and, of course, they were still segregating water fountains in the early '60s, so it was pretty primitive.
So, I worked with Burch doing those kinds of things and I worked with the Mississippi Freedom Summer. You get outside of the city limits in Memphis, you're in Mississippi and we were trying to get the right to vote for African Americans in Mississippi. It was very, very dangerous for them to do. We'd do small things, like a kid in college would drive a car down to Memphis with an Illinois or New York tag on it and we'd switch cars, to do things like voter registration work in small town Mississippi. It was not so much trying lawsuits. It was just being part of the movement.
SL: And what called you to do that kind of work and activism? A lot of white people in the South didn't do what you did.
MC: Well, I had some experiences when I was in college where I had gotten a fellowship to travel to England and study, and I met Black students who were my age. I never went into a classroom with a Black person until I was out of University of Virginia Law School. I never saw anybody that didn't exist locked down in segregation. I met kids that were very impressive from other colleges.
Then, the next summer, I was the president of the student body in my college. I went to the National Student Association in Michigan where I met people like the African-American student who was president of the student body in UCLA and other outstanding Black students that I had never had any experience with and it made me empathize in how unfair the segregating system was that I had grown up in. Of course, I had seen that all my life and was beginning to learn it was bad.
SL: What is it like doing interviews like this, since you were one of the last people to speak with Dr. King?
MC: There are two things I think about.
One, I was such a young lawyer, and I was just helping Mr. Burch and doing his research and helping him get ready and get things done. But he was the real lawyer. Since he's dead, I have to talk to you or have these occasions when really you ought to be talking to him because he was what I call the real lawyer.
The other thing that I get moved by is young people. I speak to a lot of colleges and even high schools and junior high kids about this, and I'm so amazed how they can't understand how the conditions had been so bad in those days, how dangerous it was for Dr. King to do what he did. Yet they also understand that in today's world, not only with the Black and white segregation issues, but with other people that are running against the ways to try and change things in gender, religion, and different things. I think that's the thing that I get a thrill out of: seeing the young people in this country as I speak to them pick up on what's important about all this business of democracy and civil rights. It gives me a lot of hope.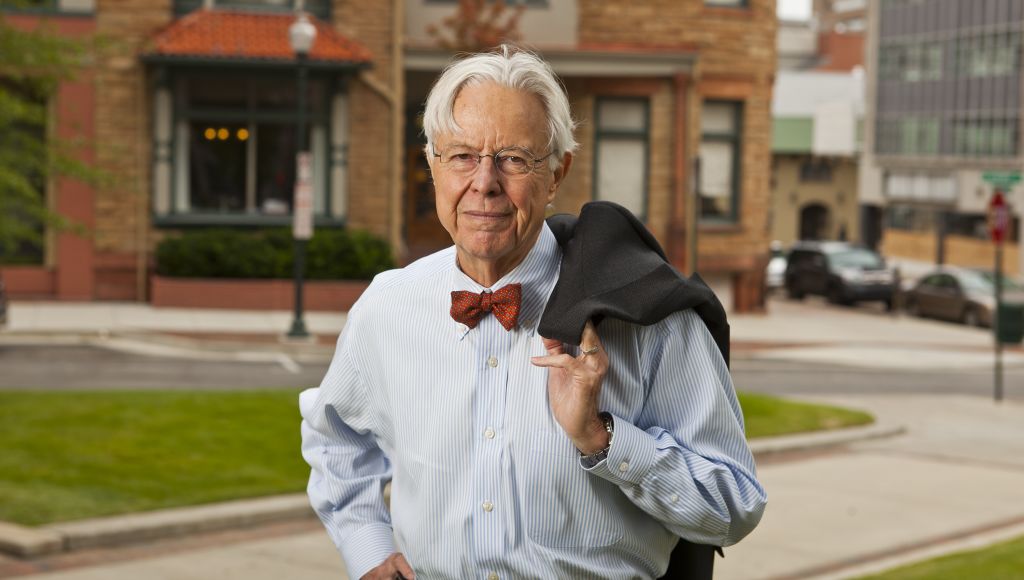 SL: Do you want to just talk a little bit about what happened the next day?
MC: I only met with Dr. King for two hours the day before. Then I went later that evening to hear him make the last speech that he made in his lifetime and that was called the "Mountaintop Speech," where he said, "I've been to the mountaintop, and I've looked over. I've seen the Promised Land." And he said, "I may not reach that with you, but we as a people will reach the Promised Land," and then he sorted of slumped back in the pastor's chair like all his energy was gone and that was a very dramatic and moving experience for me. Of course, we didn't know that the next day he was going to be shot. But he sort of prophesied it.
So, after that evening, we were in court all day. The city put their proof up to show why they shouldn't have the march because we had an earlier march that had been kind of violent and the police had overreacted, and people were killed, and stores were looted, and it was a big mess. That's why Dr. King had come back to do a peaceful march.
So, when that was going on—the city said we can't have another march because the same thing could happen—but they put that proof on and we put ours on. We didn't let Dr. King testify in court. We left him back at the Lorraine Motel because we didn't want the city to start to make it a circus about questioning Dr. King.
And Andy Young, who was our main witness, who later became the Ambassador to the United States, Ambassador to the UN, and the mayor of Atlanta, was our main spokesman along with Jim Lawson in the hearing. They testified about the importance of the march and how people like the garbage workers and sanitation people couldn't get their message out or have a successful movement unless they could get attention, and marches were the way they did it. And we could do it peacefully and it'd be actually more peaceful than if King was locked up in the marshal's office, because he was going to participate against the court order, and nobody was leading the march and it would be more likely to be unruly. That was the proof we put on.
At the end of the day, the judge threw us back in chambers and said he would allow the march to take place and for us to prepare an order. I took one of King's lawyers back to the Lorraine Motel to drop him off. They had to tell Dr. King what had happened with the hearing, that we'd been successful, and the march was going to take place.
Before I could drive to my home, which was 20 minutes away, the radio came on and said Dr. King had been shot. They didn't say he'd been killed immediately, but of course, he had. So, I had been there maybe 20, 30 minutes before he was shot. I didn't see him then and go in. I just dropped the witness off.
SL: Wow. Then what did you do?
MC: Well, with Jim Lawson, a local minister who was in the strike operations for the garbage and sanitation works, we got together in the next week and were being sad about Dr. King being gone, and not having a leader and asking what we were going to do now. Where do we go from here?
And Jim mentioned to me that these garbage workers we were helping, he knew they had terrible working conditions and low pay and everything else, but they also couldn't get a lawyer. They needed one for the contract or housing things or whatever people need lawyers for, and we didn't have legal services program to give free help.
So I told him that I would get some young lawyers if he could find me a place to house them. We would start a neighborhood legal services program to offer free aid to the garbage workers and their families or anybody else that couldn't afford a lawyer. He said, "I'll give you my church." He had a church in use on the evenings from 6 to 9 every weekday night. On Saturday we'd have an intake there and people would come in who needed legal help. I had 35 lawyers that agreed, and they would see the clients there and take the cases back to their office and handle them. We did that for two and a half years until the Office of Economic Opportunity gave us a quarter of a million dollars to run our initial program. We set up the program and still goes on now as Memphis Area Legal Services. That's the first thing we did.
SL: Do anything in remembrance of him when MLK Day comes around every year?
MC: Whenever I get asked by schools and churches and civic groups to talk about these things or talk about civil rights and what we need to do now, we try to encourage the lawyers and people in the office to have a day of service and do what they think Dr. King would've appreciated people doing in his memory—whether it's picking up trash, having a talk, holding somebody's hand or whatever it was.
SL: What do you think of the future of civil rights in America and what do you think needs to happen to make the U.S. more equitable?
MC: Well, I hate to talk basics to you, but the best thing that could happen is for young people to take some responsibility. The young people I talk to, I ask them "Did you vote? I don't care whether you vote Democratic or Republican. Do you exercise the right to vote?" I tell them that the Civil Rights Movement didn't start with the bus boycotts down in Montgomery in the late '50s, early '60s, and it didn't end with Dr. King's death. It's going on today. We see the police shootings and violence that individuals do with guns now.
Dr. King, just before he died, was shifting more from civil rights to economic rights. He felt like the poverty and disparity of wealth in this country was such that we never would have true civil rights if we didn't have more equality in the economic system we have in this country.
Affirmative action is going away, the Supreme Court has decided. I think they will decide that there is a very limited place for affirmative action and that will be a difficult thing to manage.
Of course, we read every day in the paper about the difficulty transgender people have. We need to be flexible and not think civil rights is just a Black and white issue. It's an issue of people trying to establish themselves as individuals in a society and we have to help those people because they need protection.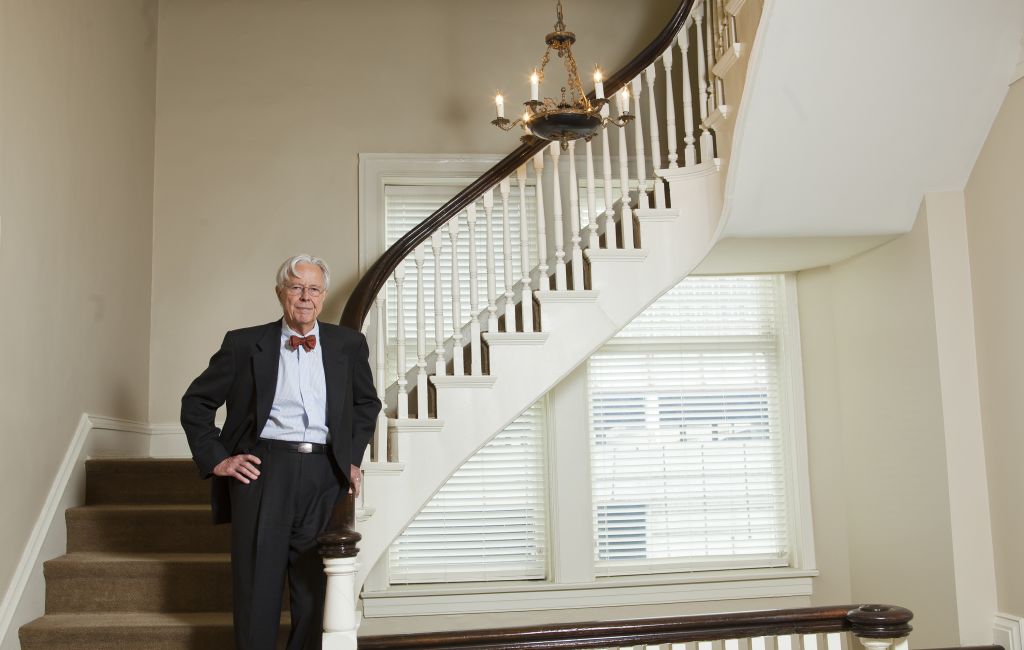 SL: Do you think about your time with Dr. King often?
MC: Yes, certainly. When you live in the South, you can't ignore—particularly in those years—the awfulness of segregation and oppression, Jim Crow, and all those things. You are motivated to say, "We have to keep on the case."
When I talk to and think about young people coming along, they don't have the hang-ups and many of the prejudices that my generation or my parents' generation had, so I have a lot of hope that they are going to move this country more in the direction that I think it needs to go.
SL: Would you say becoming a lawyer is a good option for that?
MC: Well, it certainly was for me, and I think it is for a lot of people. Of course, I tried a lot of lawsuits. In the '70s I started to get elected to the city council and be public person, U.S. attorney, and attorney general, and so I had an opportunity to do a lot of things that I thought were important.
I think there's a world of good work that young people can do in the field of law. It's a wonderful opportunity for someone who wants to make a living and have a good life, but still use their tools to change and better people's lives.
Search attorney feature articles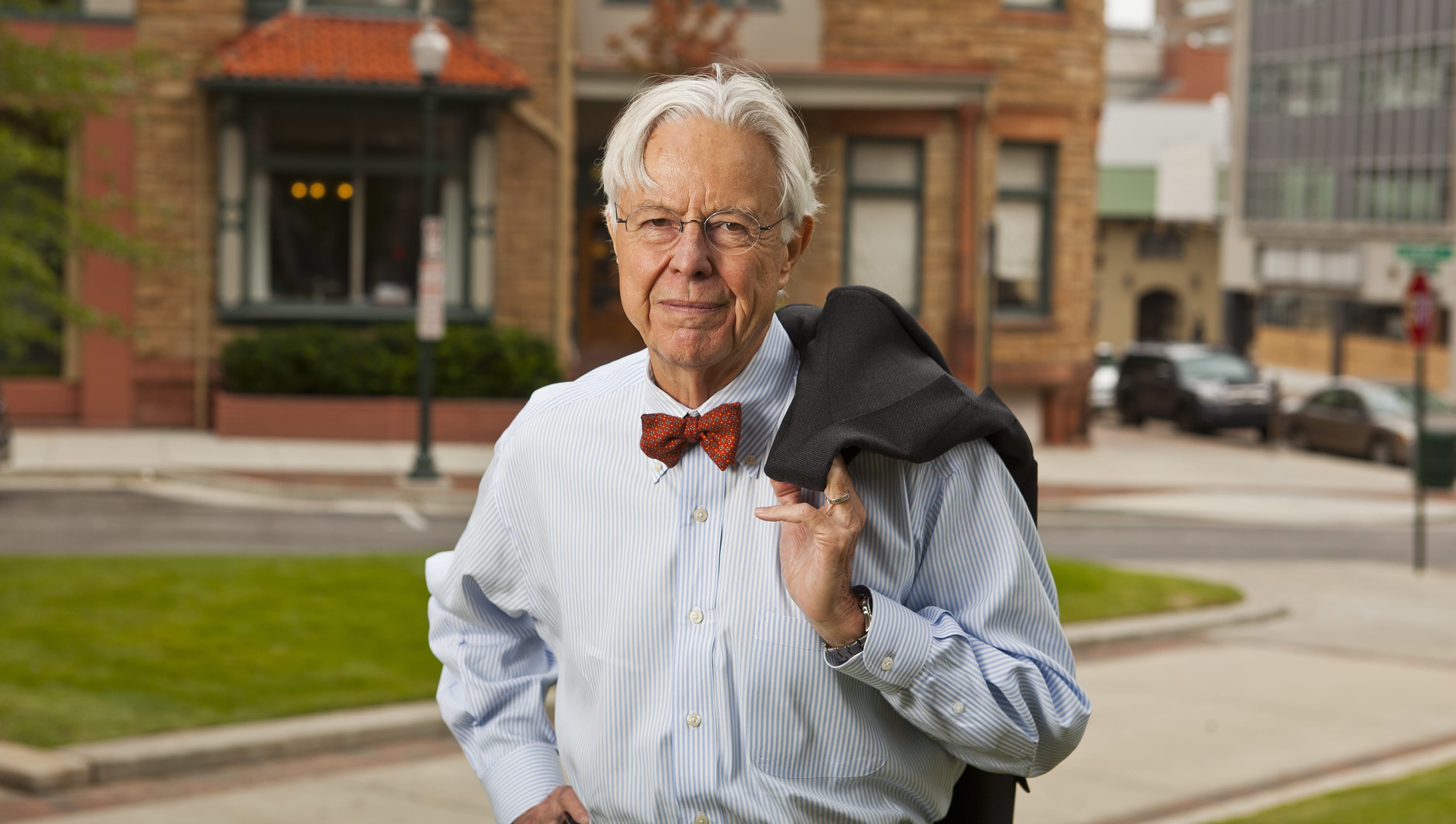 Featured lawyers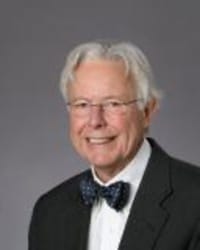 Top rated Alternative Dispute Resolution lawyer
Burch Porter & Johnson, PLLC
Memphis, TN
Helpful links
Other featured articles
Greg Howison raises grass-fed beef—but it's not on his dinner plate
Greg Westfall repurposes photos into bold pops of color
Brenda Doroteo's immigration experience helps her connect to clients
View more articles featuring lawyers
Find top lawyers with confidence
The Super Lawyers patented selection process is peer influenced and research driven, selecting the top 5% of attorneys to the Super Lawyers lists each year. We know lawyers and make it easy to connect with them.
Find a lawyer near you