Casino Royale
John A. O'Malley argued the case of a lifetime against billionaire Sheldon Adelson
Published in 2014 Southern California Super Lawyers magazine on January 17, 2014
Updated on February 3, 2014
Most people don't want to battle Las Vegas gaming mogul and self-made billionaire Sheldon Adelson. But in Suen v. Las Vegas Sands Corp., John A. O'Malley, a business litigator with Norton Rose Fulbright, relished the opportunity. "It was a trial lawyer's dream case," he says.
Back in 2000, Hong Kong businessman Richard Suen mentioned to Adelson the possibility of getting a gaming license in Macau, a former Portuguese territory, then arranged meetings between Adelson, Sands president William Weidner and Chinese dignitaries in Zhongnanhai.
When Suen asked about payment for his services, Adelson offered $5 million, plus 2 percent of the net profits from Sands Macao, if officials granted the license.
It got its license and today Sands Macao, a Vegas-style casino, brings in millions.
Afterwards, O'Malley says, "Adelson proposed an alternative method of payment," but without a guaranteed minimum. Suen declined. Then he hired O'Malley.
At trial, Adelson argued Suen wasn't instrumental in securing the license; Suen argued he was.
Even the 2008 Beijing Olympics factored in. Adelson first met with Chinese officials 12 days before the Olympic Committee voted on a 2008 destination. At that time, a bill was pending before Congress urging the U.S. Olympic Committee to vote against China on the grounds of religious freedom.
"Adelson called his friend and political contact Tom DeLay," O'Malley says, "who told Adelson that he could tell [the Chinese] that the bill 'would never see the light of day.'
"You could see it as Adelson got his license, and China got the Olympics."
In 2008, a Nevada jury awarded Suen $43.8 million. Adelson appealed. "The jury ended up deciding that there was no enforceable contract," says O'Malley. "But they gave my client $70 million."
O'Malley expects another appeal but says the case already has broad implications: "All the people who have claims against Americans can come to American courts and expect to get justice."
Other Featured Articles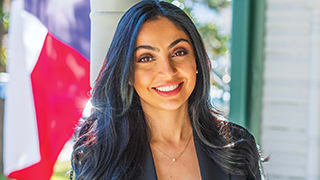 Belonging Somewhere
After many years, Rasha Zeyadeh Thompson has found a place in her country Featuring Rasha Zeyadeh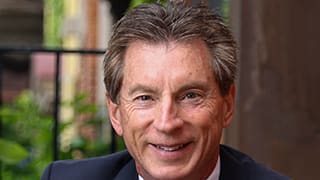 The Most Popular Guy in the Neighborhood
How Jim Hacker became the Beyoncé of the New York Bar Featuring James E. Hacker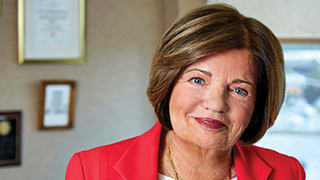 Lady Justice
Ellen Makofsky came to the law late but to elder law early Featuring Ellen G. Makofsky