Far From the Ho Hum
Charles Rettig's friendship with Don Ho was a meeting of like minds
Published in 2008 Southern California Super Lawyers magazine on January 25, 2008
Updated on September 14, 2015
Los Angeles tax and business attorney Charles Rettig could probably spend an entire night recounting his experiences with Don Ho, the legendary Hawaiian singer who died of heart failure last April at age 76. The 51-year-old Rettig met Ho 10 years ago through professional acquaintances, when the singer needed to settle financial matters and asked Rettig for help. Eventually their working relationship evolved into a friendship.
"Don was one of the most genuine, charming individuals you could ever meet, and I consider myself unbelievably privileged to be part of his circle of close friends," says Rettig, of Hochman, Salkin, Rettig, Tosher & Perez.
One time Ho picked up Rettig at the Honolulu airport. "He pulled up in a van that had one whole side caved in. I climbed in and pulled the seat belt across, but there was nowhere to click it into place. I said, 'Don, there's no way to buckle this,' and he said, 'Oh, just hold it over you like that.'
"That was Don. That's how he lived life. He couldn't get too worked up about anything."
In fact, it was Ho's nonchalant approach to personal finances that cemented the friendship. When Rettig discovered that Ho had almost nothing in place in terms of a will, he implored him to give it some attention.
"We were having breakfast one morning and I actually chastised him for not having his estate planning issues put together. I thought, because of my tone, that it might be the last time we'd spend time together, but instead he looked at me and said, 'I want you to take care of all of that.'"
Rettig did, and their relationship blossomed. Work took Rettig to Hawaii about every six weeks and he would spend time with Ho and his friends during each visit, swapping stories over meals and drinks at the hole-in-the-wall hideouts that Ho favored over fancier restaurants.
Ho rarely acknowledged his iconic status in his homeland, and certainly never took advantage of it, Rettig says. "When you'd talk about the celebrity Don Ho, he'd say, 'Who's that?' or 'I don't know him.' He would be in a group of people and never give you the sense that the conversation should revolve around him."
Rettig joined Ho's family and close friends when they took outrigger canoes off of Waikiki Beach in May for a memorial service and to spread the singer's ashes in the ocean. "Don liked to say, 'Always keep the sand between your toes,'" Rettig says, "which meant, remember where you came from and you'll live a happy life."
Other Featured Articles

Solo Success
Six attorneys share the ups and downs of building their own practice Featuring Rhyan Breen, Anitra K. Brown, Debra L. Foster, Jill S. Jackson, Ryan Stowe, Sonya Tien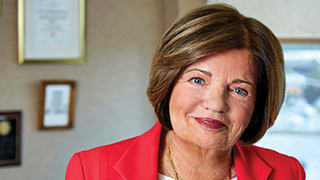 Lady Justice
Ellen Makofsky came to the law late but to elder law early Featuring Ellen G. Makofsky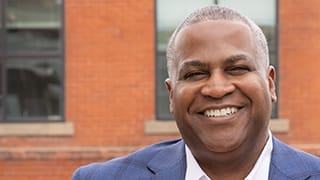 A Desire to Serve
Brian Newby has worked in the governor's office, spent three decades at his law firm, and retired from the Air Force with two stars