From Watergate to Princetongate
Ronald Malone demands that people keep their word
Published in 2007 Northern California Super Lawyers magazine on July 16, 2007
Updated on March 3, 2016
When Ronald Malone skims the current headlines about government officials skirting—and crossing—the thin line between legal and illegal activities, he ponders what his role might have been had he stayed the course of his early career path.
Fresh out of Santa Clara University School of Law in 1971—and while attending Harvard Law, no less—Malone landed a job in the Criminal Division of the U.S. Department of Justice and immediately established himself as an intelligent, ambitious and hard-charging prosecutor. He played prominent roles in some of the most infamous federal cases of the '70s, including an investigation into illegal mail-opening activities by the CIA.
How many prosecutors can say they cut their teeth on the Watergate trial? Malone served as senior trial attorney on the Watergate Special Prosecution Force during the last 10 months of its existence. "I mostly batted cleanup, wrapping up final investigations," he says.
One Watergate investigation he assisted with involved a "lobbyist/bagman" who was entrusted with a briefcase packed with $50,000 in cash that he was to deliver to a representative of the Committee to Re-elect the President (the organization that became infamously known as CREEP). The lobbyist slid the briefcase underneath his hotel bed and went down for a drink and it was gone when he returned. "There was no police report, of course," Malone quips.
Recent revelations of the Bush administration's ordering telephone wiretaps and the conviction of I. Lewis "Scooter" Libby on obstruction of justice and perjury charges has convinced Malone that the more things change in the nation's capital, the more they stay the same.
Occasionally, he admits, he has pangs of regret that he isn't still on the front lines of such cases. But Malone's move from the Justice Department to the San Francisco firm of Orrick, Herrington & Sutcliffe in 1977 proved to be more than just a move from one coast to the other. It was the most significant turn in his career.
"I thought the odds of me becoming a corporate lawyer were about the same as me becoming a member of the mafia," says Malone, now a partner in the litigation department of Shartsis Friese in San Francisco. "I had the greatest job in the government that a young guy could have. When I think about the responsibility that I had as a 29-year-old Justice Department lawyer, it's mind-boggling! I had the highest top-secret clearances. I interviewed, under oath, a vice president of the United States [Nelson Rockefeller], 10 sitting and former Cabinet officers, several national security advisers, military advisers to the president …" His voice trails off. "It's mind-boggling!" 
Even when he left for corporate law, Malone says his plan was to build enough of a nest egg that he could return to lower-paying government work as a high-level presidential appointee. "It got to be impossible to make that kind of financial sacrifice," he says. "Once you get in the money-making mode, start a family and have all of the expenses that go with that, it's easy to become complacent."
Malone, 60, says he always felt privileged to be wearing a "white hat" during his Department of Justice years while "going after the bad guys." He's grateful that he has been able to maintain that sense of public service in his private-sector work by specializing in the representation of multimillion-dollar charitable trusts. Malone is lead counsel in a lawsuit against Princeton University to reclaim and redirect a $840 million endowment to the purpose intended by its donors—to educate men and women dedicated to careers in the federal government.
"Initially," he says, "I questioned whether I could be as good of a trial lawyer in the corporate context as I was in the criminal context. I wondered whether I would have the same fire in the belly when I was just fighting about money. I've found it incredibly gratifying to do these kinds of charitable cases. At the end of the day, I see that some good has been done by winning a case." 
Other Featured Articles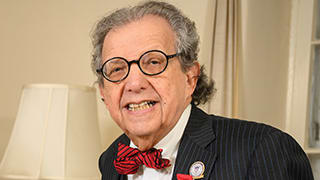 A Philadelphia Story
Entertainment law pioneer Lloyd Remick is still evolving at 84 Featuring Lloyd Zane Remick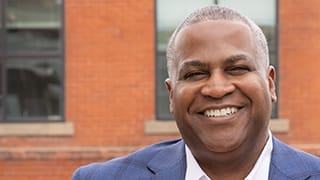 A Desire to Serve
Brian Newby has worked in the governor's office, spent three decades at his law firm, and retired from the Air Force with two stars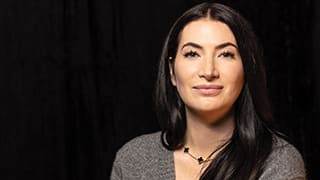 'A Fire in Her to Protect the Victim'
Why Natalie Weatherford only takes sex abuse cases Featuring Natalie Weatherford