Stephen Murphy and the Art of the Legal Novel
Published in 2008 Northern California Super Lawyers magazine on June 15, 2008
Updated on April 18, 2009
Read this excerpt from a short story by San Francisco-based solo practitioner Stephen M. Murphy, and see if you can guess which character from classic American literature he has reimagined as being fresh out of law school and waiting for an interview in the lobby of a large firm:
So there I was, sitting in this fancy law office with its outrageous leather chairs and glass coffee tables, waiting to meet Mr. Big Shot Lawyer. Big deal, I thought, this place is no great shakes. Lawyers are strange birds. They think God designed such a messed-up world just so lawyers could evolve to fix it. Can you believe that? Most lawyers couldn't fix a flat tire, much less the world. The only reason I went to law school in the first place was because I didn't want all these lawyers walking around thinking they were smarter than me.
Murphy, who represents employees in civil rights litigation, quickly points out that he does not share the views of this jaded young man. On the contrary, he says he loves the opportunity to help employees rectify harassment, discrimination and wrongful-termination experiences, which he has done in the Bay Area since 1985.
He also loves literature, specifically the legal thriller genre popularized by best-selling authors Scott Turow and John Grisham. When Turow was in San Francisco in 1987 for a Bar Association event, Murphy interviewed him for an article that appeared in San Francisco Attorney magazine.
That led to dozens more book reviews and interviews with lawyer authors. "I always thought I'd run out of candidates, but they kept popping up. All of a sudden, I was spending more time interviewing lawyer authors than I was practicing law," Murphy says.
He amassed enough of these interviews to put them into his 2002 book, Their Word Is Law: Best-Selling Lawyer Novelists Talk About Their Craft.
But then Murphy decided to focus on writing his own novel, an ongoing project. The result was Alibi, published in 2005 by Penguin but now available only at lawyerswriting.com. Alibi is loosely based on a murder trial that he sat through while clerking in New Hampshire right out of law school.
"The process to get published is extremely frustrating," he says. "I learned to consider a personal rejection letter as a victory because you get these form rejections that give you the feeling they never read the book."
Things didn't get easier despite being a published author. Murphy finished a sequel to Alibi and is still trying to sell it. "It has gotten to the point where I enjoy the process of writing and have the urge to do it. The whole publishing business is frustrating," he says. "I try to keep my distance emotionally from that. If you get caught up in rejections, you'll lose the incentive to write."
Last summer, he figured a way around that frustration—self-publishing. Murphy gathered a collection of his essays, interviews, short stories and book reviews and published them in a paperback version that he prints on demand. The book includes—and is named after—his first-ever attempt at fiction writing, a short story he wrote while searching for his first job, which involves that classic character from American literature interviewing for his first position at a firm. The title: "What if Holden Caulfield Went to Law School?"
Other Featured Articles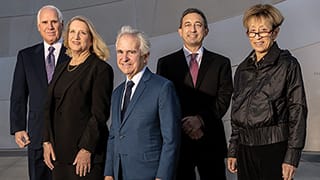 Where Have We Been, Where Are We Going
Six perennial top listers talk about the last 20 years of law Featuring Michael J. Bidart, Michael L. Tuchin, Patricia L. Glaser, Morgan Chu, Bruce A. Broillet, Nancy L. Abell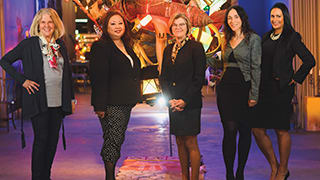 My Name is My Name
Five Pennsylvania solo acts on why they stepped out alone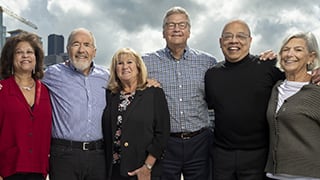 Going 25 for 25
Perennial Super Lawyers listees reflect on the past quarter-century Featuring David Allen, Jeffery P. Robinson, David J. Burman, Sheryl J. Willert, Katrin E. Frank, Janet H. Cheetham