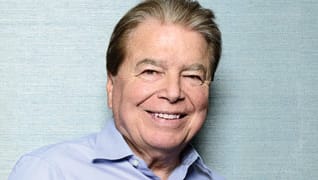 Photo by: Dustin Snipes
The Contrarians
Aitken•Aitken•Cohn takes on Disneyland, mountain lions, and hit-and-run executives
Published in 2014 Southern California Super Lawyers magazine
By Joe Mullich on January 17, 2014
People were skeptical of the case.
On Christmas Eve 1998, the sailing ship Columbia, which plows a leisurely pace around Tom Sawyer Island in Disneyland's Frontierland, was approaching its dock when a 35-pound cleat came loose and shot out, as if propelled by a slingshot. A man standing on the dock was killed; his wife was severely maimed. His family hired Wylie Aitken.
"There was a lot of belief in Orange County that you could never be successful against Disneyland," Aitken says. "It was the happiest place on earth, Mickey and Minnie, motherhood and apple pie."
So he recruited an unlikely ally, the spirit of Walt Disney, and contended that Uncle Walt would have been aghast at the poor maintenance and lax training that contributed to the accident.
"That incident would have never happened on Uncle Walt's watch," Aitken says. "Over time, the whole character of Disneyland changed from what Uncle Walt intended to become a large corporate empire run by a bunch of guys in suits who marketed the theme of Walt Disney but didn't understand his drive or passion. We were fighting over who represented Walt Disney."
As Aitken speaks about the incident, it strikes him as a case study of what's wrong with corporate America and the powers that support it. "The Anaheim police, which were really an extension of the Disneyland security department, came to the park and talked with the corporate people for two hours before they even went to scene of the incident," he says. "The Anaheim chief of police, who is now deceased, said 'In all my years as a police officer, I found going immediately to the scene of a crime is rarely productive.' Disney was able to sanitize the scene, and within three minutes you didn't know anything had happened."
Aitken says that was only the beginning of the corporate malfeasance. He adds that the dockhand—an assistant manager responsible for securing the Columbia—had not been trained on the docking procedures.
"We asked the manager if he called the 1000 extension for the maintenance department when he saw the cleat was worn," Aitken says. "He said he didn't bother because whenever he called the 1000 extension in the past, no one bothered to come out. Those are the kind of breaks that people hand you on a case."
The case settled for an estimated $25 million, which is just one of many million-dollar-plus settlements and verdicts Aitken•Aitken•Cohn in Santa Ana has secured for its clients. In the process, the firm has prompted new laws for amusement park safety, changed the way insurers deal with customers, and resulted in signs throughout Orange County warning about the dangers of mountain lions. The crusading attitude defines the staunchly Democratic boutique firm, located in the middle of a county whose very name is shorthand for conservative Republican values.
Wylie Aitken was born in Detroit but his family moved frequently as his father, a tool machinist, followed the up-and-down fortunes of the automotive and aerospace industries. In 1955, Aitken arrived in Orange County; "the same time," he says, "when Disneyland arrived." His parents were New Deal Democrats, and he was the first member of his family to go to college. As a youngster, he loved the arts and considered becoming an actor. But the passionate spirit of the Kennedy administration steered him to public service and law school.
"The law fit my personality," he says. "It allowed me to represent people and take on causes. I was one of the very few lawyers to start off as a plaintiff's lawyer. Most have to start as defense lawyers for insurance companies but I was able to skip that whole loop. I didn't think I could identify with a major corporation or insurance company."
That attitude is shared by the rest of the firm's seven attorneys, three of whom are his children. Partner Richard Cohn, whose father is an orthopedic surgeon, began his legal career at McGinnis, Fitzgerald, Reese, Sharkey & McIntyre in San Diego, specializing in medical malpractice defense, and he recalls a case where he got a summary judgment granted against the plaintiff. The plaintiff's leg had been paralyzed after surgery but he'd failed to file the lawsuit before the one-year statute of limitations was up.
"My boss gave me a champagne toast but I knew the doctor and the hospital were to blame for the paralysis," Cohn says. "I knew this wasn't for me, so I went looking for other work."
He found Aitken's firm when his law school roommate, Darren Aitken, told him his father was looking for an associate. He took the post in 1990 and began sitting second chair on many complex cases. A 25-year-old man was blinded as a result of anesthesia during ankle surgery. An aircraft crashed at Fullerton Airport due to a combination of contaminated fuel and poor maintenance. The respective verdicts were $3.8 million and $2.7 million.
"Most lawyers my age were barely allowed to take depositions at big firms," Cohn says. "Wylie recruited me specifically to focus on four to five cases, working with him. They all went to trial."
The firm's first landmark case involved Laura Small, a 5-year-old girl who was mauled by a mountain lion at Caspers Wilderness Park in 1991. Many people, including Aitken's wife, didn't think he could win.
"They said, 'A mountain lion is a mountain lion: How can you be responsible for what it does?'" Aitken recalls. "I said, 'You aren't responsible for the mountain lion. You are responsible for warning people about the mountain lion.'"
The case launched a national debate and hinged on the county's contention that mountain lions rarely visited the park. During its research, the firm discovered a photo of a family hiking in the park with a mountain lion lurking behind them in the bushes. Unfortunately, the photo had been taken six months after the Laura Small attack. It was inadmissible.
However, during cross-examination, Aitken got the county's expert to say the mountain lion that attacked Small would have been 20 miles away the next day. The expert said this was a "once in a lifetime event," and that mountain lions didn't stay in one area long. That gave Aitken an opening to show the photo, since another attack occurred the day after it was taken. Upon seeing the photo, the expert admitted it probably was the same mountain lion, contradicting his earlier statements about the roaming habits of animals.
"In one fell swoop, we got to use the photo, which otherwise would not have been admitted into evidence; we impeached the witness, and got the witness to admit liability," Cohn says. Small was awarded $2.1 million.
"Wylie Aitken is the epitome of what a lawyer should be," says Christopher Russell, a trial attorney in Newport Beach. "He sets the tone and everyone follows."
In Gutierrez v. United States, for example, Darren Aitken won a $55 million trial judgment, believed, at the time, to be the largest amount awarded against the U.S. government in a single-plaintiff tort case. For a pedestrian in an automobile accident, Cohn obtained a $2.1 million settlement, believed, at the time, to be the highest personal injury award in California for a victim more than 80 years old. The firm's other attorneys—Chris Aitken, Casey Johnson, Michael Penn, Ashleigh Aitken and Atticus Wegman—have similar distinctions.
"They've been there and done that and know what needs to be done to take on big insurance companies and large corporations who attempt to put their focus on profits over the safety of people," says Jon Mitchell Jackson, a trial lawyer in Orange County. "At the same time, a majority of these lawyers have also taken leadership roles in the local bar associations and because of their efforts, have made a positive difference in the local legal community."
The firm works in a collaborative manner. "We are very collegial and there is trust among [the] people here," Darren Aitken says. "We have afternoon meetings where we discuss our cases. I can tell my brother he's dead wrong in my opinion, or he'll tell me the same thing, and no one gets insulted. The clients benefit from this group approach. They say two heads are better than one. Well, eight heads are even better than that."
Attention to clients is paramount. "We keep our case loads manageable so we can give them our full attention," Darren continues. "The way we work is that the cases we do take on, we treat very hands-on. The attorney is actually the one doing a large volume of the work and not merely acting as a supervisor over a team of paralegals."
Russell has worked with the firm on several cases. "When we were attending mediation on a tire-defect case, Rich Cohn was able to connect amazingly well to the clients, who were all very blue-collar security guards that had sustained injuries," he says. "That's unusual for a lot of lawyers."
The firm often crafts day-in-the-life videos of clients to help the jury understand how their lives have been affected by an injury. In the Disneyland case, the maimed woman was a refugee who came to the United States after the collapse of Saigon. Her first husband, who preceded her to this country, died of a heart attack. She learned English, put herself through pharmacy school, raised two small children. Her second husband lifted himself from doing laundry to become a senior engineer at Microsoft.
"After all this, they came to the happiest place on earth on Christmas Eve, and in a few seconds he's killed and she's maimed," Wylie Aitken says. "Their American dream was shattered by corporate greed."
The firm puts great stock in visual evidence. In one case, a husband and wife were electrocuted when a fire broke out in their backyard, and they inadvertently touched the downed power lines that started the blaze. "Southern California Edison spent no money on maintenance, particularly in low-income areas," Aitken says. "They allowed the wires to become old and frayed."
For that case, he acquired the tape of the couple's young daughter's 911 call, describing the scene of her father and mother being electrocuted, and he superimposed it with photos of the backyard where the tragic incident occurred. As a final touch, the firm left sound bars on the bottom of the screen, which went up and down with the volume and pitch of the daughter's voice. This added another visual element to underscore her panic.
"They never wanted anyone to see that tape," Aitken says. The settlement was for $1.8 million.
Darren Aitken recalls a case where a 4-year-old girl became a quadriplegic. They created a chart citing economic losses, such as the cost of 24-hour-medical care and future lost wages. They prepared a second chart, also in colored blocks, citing her other losses at various stages of her life: like not being able to play sports or fully participate in her high school prom. The case went before a federal court judge rather than a jury, and the firm got nearly everything on economic losses and 90 percent on noneconomic losses.
Such visual evidence, Aitken says, is necessary to make an emotional impact. "Many times lawyers make a mistake in focusing on proving liability but ignoring the other half of case, fair compensation," he says. "Remember everyone doesn't think as you think. But if you're a Democrat in Orange County you're used to being a contrarian."
Aitken's office is full of mementoes from cases, and he keeps in contact with long-ago clients like Laura Small, who gave him a framed greeting card showing frogs playing in piles of gold coins. "Thanks a million," the card says. The accident cost her an eye, left her with permanent brain damage and some paralysis, so what she is currently doing might surprise many people.
"Laura took some veterinarian training and wants to open a pet shop," Aitken says. "We learned a lot about mountain lions during that case. They're magnificent animals; you just don't want to mess with them. In learning about them, she became passionate. And rather than turn it into a negative, she turned it into a positive."
The firm continues to defend people against corporate powers. Recently, a couple came in after their son was killed in a hit-and-run on the 55 Freeway. The unfolding details were the stuff of a crime novel.
A Highway Patrol officer leaked a confidential file to the couple about a criminal investigation related to the hit-and-run. The file revealed that a Hyundai executive, who was visiting from South Korea, had spent a long night drinking during a company-sponsored dinner. He drove his car on the wrong way on the freeway and hit a rail. The couple's son, riding a motorcycle, hit the car and was thrown onto the freeway, where he was run over by other vehicles. The executive sped off.
"One of the advantages of cameras being everywhere is we had lots of visual evidence," Aitken says. "We have a videotape of the executive meeting with two other executives in the [Hyundai office] parking lot, and them backing the car into the parking stall so you can't see the damage. We have videotapes of the executive at the airport being spirited out of the country."
Ultimately, the executive was extradited; he is now serving nine years in prison for gross vehicular manslaughter.
"We tried to convince the [government officials] to prosecute the other Hyundai executives for aiding and abetting him in leaving the country," Aitken says. "They said it would have been too difficult, and I told them not be afraid to take a risk. In our field, it's a contingent fee for a reason."
Search attorney feature articles