The Legend of the Hitler Mercedes
Jeffrey Swedo helps settle a piece of racing history
Published in 2005 Southern California Rising Stars magazine on August 26, 2005
Updated on February 28, 2017
The story of Mercedes-Benz Silver Arrow model W154 reads like fiction. The 1938 model's immigration from World War IIera Germany to its current home in a Florida museum spans multiple continents and involves a cast of characters including soldiers, Nazis, smugglers, a Romanian weightlifter and Scotland Yard. It's a fitting story for a vehicle worth an estimated $10 million.
"There are hardly any of them still in existence, and the interesting aspect of it is that most of those in existence are in museums and can't be traded in the public realm. To my knowledge there's only two of them not owned by museums," says Jeffrey Swedo, a business litigation attorney with Bowman & Brooke who filed a lawsuit in August 2001 after a dispute arose over ownership of this particular Silver Arrow. A collector — whom Swedo asked not to be named — was about to purchase the vehicle, but a challenge to the seller's title was made by a resident of England. After three years of litigation, Swedo won summary judgment, and the man's claims to the car were rejected. Once Swedo cleared the title, the vehicle was sold to the collector, who placed it in a museum.
To prove ownership of the Mercedes, Swedo had to dig through the car's complicated history. He found that the Silver Arrow was Germany's answer to the other grand prix cars of the 1930s. The Arrow is considered the largest technological leap forward in automobiles ever, says Swedo. "It wasn't good that the Germans, who prided themselves on being the best engineers in the world, were getting their rear-ends kicked in auto racing by the Italians," he says. "So [Hitler] basically commissioned Mercedes to go out and build the finest racing car they could. That's why they call it the Hitler Mercedes."
During World War II, the Germans and Mercedes hid all 10 of the Silver Arrows ever produced. The Russian military found and confiscated two of the vehicles, but while the cars were waiting on a train they were stolen by Romanians, Swedo says. One car was placed in the charge of a famous Romanian racer, who was eventually given full rights to the vehicle. When the racer died, his son, a champion weightlifter, smuggled the car into Hungary — by which time it was in terrible condition, says Swedo. The Mercedes was restored by the next owner and soon ended up in the U.S.
For Swedo, working on the case was an experience like none other. "This has got to be one of the most exciting things I've ever worked on," he says. "This was off the charts."
Other Featured Articles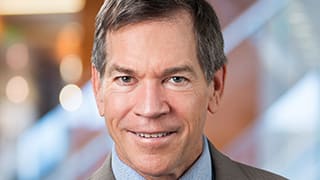 Brave New World
Streaming has replaced theatrical but what will replace streaming? Schuyler Moore on the state of film financing Featuring Schuyler M. Moore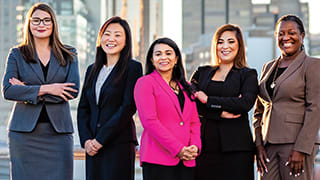 Catching the American Dream
Five Georgia attorneys tell their immigration stories Featuring Georgetta Glaves-Innis, Soo J. Hong, Neeli Shah, Dina R. Khismatulina, Shirley C. Zambrano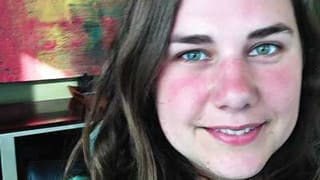 Good Behavior
Beth Hutchens' behavioral therapy background brings depth to her immigration practice Featuring Beth Hutchens