The Scourge of KPMG
Compared with Michael Avenatti's previous work—politics under Rahm Emanuel—life in the courtroom is a breeze
Published in 2009 Southern California Rising Stars magazine on June 12, 2009
Updated on December 16, 2019
Michael Avenatti recently had his Perry Mason Moment. It came in the midst of an accounting negligence trial in which he was working on behalf of gift manufacturer Cast Art Industries, which was claiming its business was destroyed by the failures of the accounting firm KPMG.
Not so, claimed a KPMG attorney, who noted in opening statements that four of Cast Art's competitors had also recently gone out of business. Arguing that the firm had nothing to do with Cast Art's failure, KPMG's attorneys asserted that the company inevitably would have gone under, too.
Then, in the middle of the trial, Avenatti pulled out his cell phone. He called each of the other companies and broadcast their recorded greetings to the jury, proving that all four firms were still very much in business. "The jury was just shocked, and the KPMG lawyers were frozen," he recalls.
It was a bold move—and one that eventually helped clinch his victory: a $31.8 million decision—about $40 million with interest—on behalf of Cast Art Industries, the 54th largest verdict in the country last year.
"I guess that I've never been the kind of guy who's been easily intimidated," says Avenatti, who was unflappable during two major lawsuits against KPMG, as well as during cases against socialite Paris Hilton and television producer Mark Burnett.
Avenatti brought his trademark boldness to his legal practice when he opened the Eagan O'Malley & Avenatti firm as a contingency plaintiff's litigation shop in 2007. That's a highly unusual setup for a commercial litigation firm where cases can take hundreds of thousands of dollars and years of tireless work to bring to fruition.
But it's a model that makes sense to Avenatti and his partners, who believe it helps them form true partnerships with clients. "Generally speaking, we don't get paid unless we win, and if we win the fees can be handsome," he notes. "If we don't win, the client isn't out of pocket much or at all. We find that in this economic environment that's been an especially popular alternative."
Avenatti learned some of his hard-charging ways in the toughest of all arenas, the political world. After his time at Wharton as a University of Pennsylvania undergrad, he spent five years at a political consulting firm run by Rahm Emanuel, the current White House chief of staff. Avenatti worked on nearly 150 campaigns in 42 states, all while attending night law school at George Washington University, where he graduated first in his class.
He first served as a defense attorney at O'Melveny & Myers working alongside Daniel Petrocelli, who represented the Goldman family in its case against O.J. Simpson. He later helped Petrocelli defend the Eagles' Don Henley and Glen Frey against a suit brought by former bandmate Don Felder.
But Avenatti was increasingly drawn to the plaintiff's side. After three years at O'Melveny he pursued a highly coveted position at Greene Broillet & Wheeler, winning over Bruce Broillet with his passion and tenacity. Among his many high-profile cases there, including one against KPMG, were a $10 million defamation case against Paris Hilton, and an idea theft lawsuit involving the reality show The Apprentice and its producer, Mark Burnett.
In the Hilton suit Avenatti represented actress and model Zeta Graff, who claimed that the socialite planted false stories about her in the gossip pages. The matter was settled just before trial in 2007. "Unfortunately," says Avenatti. "That would have been a great case to try." 
More recently Avenatti has turned himself into "enemy No. 1" of KPMG. He teamed with Michael Eagan and John O'Malley—his future partners—on a successful case against the professional services firm, and still has six other cases pending. In one completed case, laptop bag maker Targus Group International Inc. sued the firm for malpractice after it failed to discover that the company's CFO embezzled tens of millions. The Wall Street Journal reports KPMG settled that case for $22.5 million.
Avenatti credits his successes to luck and several lessons he learned from Broillet, who often cautioned him against overconfidence. When preparing for cases, Avenatti often recalls the title of former Intel CEO Andrew Grove's book Only the Paranoid Survive. "I think when it comes to trial lawyers it's very likely the case. You think you've got it all sewn up and you're the smartest guy in the room, and that's where you get caught off your feet," he says. "I try not to get too caught up in all of that."
Ultimately, Avenatti aims to build one of the pre-eminent trial law firms for commercial litigation in the country, motivated by his desire to argue strong cases for good people. "At this stage, that's probably the most important thing to me is to work with good people as our clients," he says. "We don't want to work with difficult clients. Life is too short."
Other Featured Articles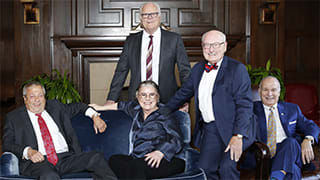 Law & Practice
Six pillars of the legal community look back on three decades of law Featuring Nancy Zalusky Berg, Michael V. Ciresi, Joseph S. Friedberg, Earl P. Gray, Kathleen M. Newman, Lewis A. Remele, Jr.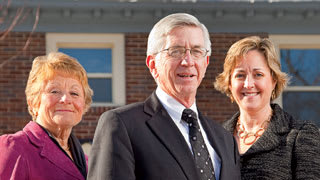 Family Law
After following in the footsteps of her parents, Ann and Ed, Kathleen DeLaney now leads the way Featuring Ann M. DeLaney, Kathleen A. DeLaney,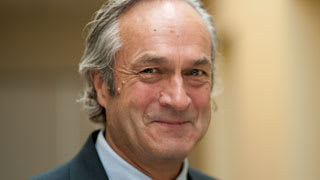 Keating's Lawyer
How Stephen C. Neal got the troubled financier (almost) off the hook Featuring Stephen Neal