Bartholomew Dalton Doesn't Want You To Hire Him
If you need his services, something has gone terribly wrong
Published in 2010 Pennsylvania Super Lawyers magazine on May 20, 2010
Updated on October 14, 2019
You don't want to be sitting across the desk from Bartholomew Dalton. It's not that he isn't pleasant. With sandy blonde hair and kind eyes, he resembles Philip Seymour Hoffman, and has the theatrics to go with it—especially when it comes to talking standards of care for his medical malpractice clients.
And it's not that the chair isn't nice. Deep mahogany, it perfectly complements the richly painted Delaware courthouses that border Dalton's well-appointed office in downtown Wilmington. But you don't want to be in this chair.
"I don't want anyone I know to ever be sitting across this table from me," he says. "If you're sitting there, I know one thing: Something really bad has happened to you."
And he should know. Something really bad happened to him once, too.
"There's no case in this office that I don't believe in," Dalton says of his work. He handles medical malpractice, personal injury, products liability, commercial litigation and sexual abuse cases at Dalton & Associates. "There are cases I don't believe we're going to win, but I believe in them. If I believe someone is a victim of negligence, that's all I need to know. So I say, 'Let's go,'" Dalton says.
Before starting his own shop, Dalton worked in the Delaware attorney general's office as a prosecutor for three years—taking 75 cases to trial during that time—before a stint as chief deputy attorney general. "The only thing that ever attracted me to the law was trial work," he says. "I'm a trial lawyer. But if you're in my business and you say you don't lose, you're either a liar or not in my business."
To illustrate the point, he dons tortoiseshell reading glasses with a streak of turquoise and pulls out a dog-eared copy of an article from the Journal of the Missouri Bar titled "Losing" and reads aloud:
"It says right here, 'Because trial lawyers identify closely with their clients, they enjoy their practice only when they win, and nobody wins all the time,'" he reads. "I tell my clients, 'We are constantly in fear of the zero. The defense is in fear of the big number.' But these people come to me in harms way. It's my job to get them out of it. Fear of the zero? You've gotta face up on that."
Dalton needs no facing up on the importance of his job. "What's happened to these people is terrible," he says. "I've seen the way people are just savaged by negligent conduct. Operating on the wrong leg. Explosions in the ER."
Dalton & Associates deals with many cases where there was a failure to diagnose cancer in a timely way. "Personal injury lawyers, particularly people in med mal, like to talk about the 'vanishing trial,' this phenomenon that there are all these obstacles to get to trial. Some of these things are good, but there is no question that there are fewer jury trials," he says. "But I try cases. And people like me, because of lawsuits, are helping to change the standards of care for diagnosing cancer. 'Standards' of care is the minimum—the minimum!—a patient has a right to."
When it comes to cancer, Dalton knows all too well how important early diagnosis is. It help save his life. "When someone says to me that they just were told they have cancer, I know how that feels," he says.
Dalton's prostate cancer was caught by early detection halfway through a case that, ironically, involved prostate cancer. "I did the defense expert depositions about eight weeks after surgery," he says. "I'm happy to say I only needed one surgery, a radical prostatectomy." The diagnosis came after a routine physical. "I had no symptoms, but my PSA [prostate specific anigen] was slightly elevated, and a biopsy was ordered." Dalton's diagnosis came seven days later, and he underwent surgery six weeks after that.
His client, in a very similar situation, wasn't as lucky.
The man, in his 40s, went for a routine physical, like Dalton. His lab results showed a PSA value of 3.9. (The "magic number" for prostate cancer is 4.0; anything under is considered a "normal" value, but factors like age and rate of increase play a critical part in diagnosis.) "The doctor said, 'He's under 4, he's fine,'" Dalton says. "But for a 40-year-old, that's abnormal."
The next time his client went in, his PSA rocketed to 22, at which point he was given a biopsy. But it was too late.
"Very bad things happened to him," Dalton says. "Very bad. This guy needed a biopsy at 3.9. I was diagnosed after a biopsy at 3.7. When I went into deposition after my surgeries, the defense said that early detection doesn't make a difference. Well, I think Johns Hopkins would disagree. It sure did for me."
Dalton was eventually given a clean bill of health, and the matter never came to light during the case. "It was a very scary time," he says. "But it would have been inappropriate to personalize the case like that. I just used my knowledge."
The case ultimately settled. But Dalton thinks the standards of care for cancer are far from resolved. "Look, there is no 'laying of hands' in diagnosing cancer," he says, incredulous. "You need a microscope. The argument we hear is, 'You're getting too many biopsies, biopsies can hurt people.' Well, yeah. Anytime you poke something into the body, it's harmful. But where's the decision tree? There's a protocol, but people are not following it."
Standards of care go far beyond the medical sphere. He applies them to the Catholic Church in sexual abuse cases.
"I think the Church has done a terrible job, not just in Delaware, but nationally, in dealing with this," he says. "I think there are good people in the Church who are trying to clean this up the best they can. The harm is unspeakable. I'm not just talking about the perpetrators. This or that church official isn't a pedophile; he's not the one with the problem. Yet by inaction, you essentially facilitate the situation. That's the biggest part of the scandal."
His first cases against child predators came in the '70s with the attorney general's office. "I'll never forget as a young prosecutor, having my first pedophile [case]," he says. "I was so jazzed up. I thought, 'Man, I'm going to get this guy …' But then I walked into the courtroom and took one look at him. He was pitiful. I felt sorry for him."
Dalton praises Delaware's progressiveness when it comes to sexual abuse victims' rights, particularly the work of Sen. Karen Peterson, who authored the Child Victim's Act of Delaware.
"She showed incredible leadership for victims, giving them a voice and making it public," says Dalton of Peterson. The Act, which opened a two-year window for victims in Delaware, expired in July 2009, and set no statute of limitations to follow it. During that time, abuse victims were able to come forward. "Window legislation gives some finality to the law," he says. "And it opened up eyes to a world a lot of people don't want to see."
Unfortunately, that world is on raw display in Sussex County, Delaware. Residents of the small, idyllic seaside town of Lewes were devastated when popular pediatrician Dr. Earl Bradley was arrested for alleged sexual assault on more than 100 patients in December 2009. Dalton gestures to a stack of pink paper on his desk. "We just got our first case out of Sussex, and we're anticipating more," he says. He leans back in his chair. "It's not easy to shock me. I'm not shocked that a pediatrician would commit a sexual assault on a child. Pedophiles are in all social circles, far beyond clergy. But the accounts of some of these incidences, the utter depravity … it's shocking to me. Attorney General Beau Biden is doing some real healing down there."
The vicious cycle of abuse can be curbed, Dalton thinks, by spreading awareness. "Through [Peterson's] legislation, we've seen children as systematic victims, by people in our society—accountants, lawyers, doctors. Hopefully we're now more sensitive to it," he says. "Don't shrug off a complaint from a child. It's unspeakable, but understand that this could be happening."
As for standards of care in medicine, he prescribes conversation. "Doctors and lawyers have far more in common than they have in conflict," he says. "There needs to be a real dialogue." He cites the book The Checklist Manifesto. "These are very simple things that can make a huge difference in medicine," he says. "Yet most places don't follow it."
When not in court, Dalton stays active by skiing in Colorado, where his family has a vacation home, and spending time with his three sons. He also teaches at Widener and is no stranger to political campaigns. (He's a Delaware Democrat.)
"I enjoy helping people. I like being able to promise a patient who was just diagnosed with stage IV lymphoma that I will take care of his children," he says. "Before you're a journalist or a lawyer, you're a brother, a father, a nephew, a son. That's what always hits me first."
Other Featured Articles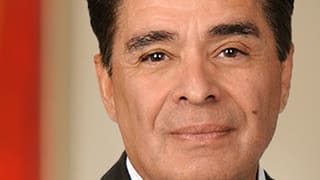 No Summit is Guaranteed
Joseph Chairez's pro bono work has helped immigrants, at-risk kids and Sherpas Featuring Joseph L. Chairez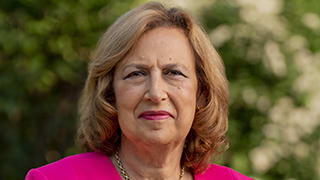 Reality? Check.
Alisse C. Camazine tells clients the truth—over and over again Featuring Alisse C. Camazine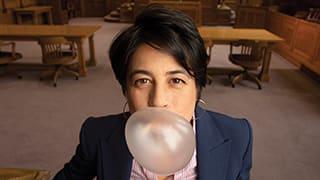 'The Legacy We Leave'
IP attorney Julia Markley on Portland creativity and the two affinity Bars she helped found Featuring Julia E. Markley