Eminent in His Domain
Charles N. Pursley is all condemnation, all the time
Published in 2015 Georgia Super Lawyers magazine on February 19, 2015
Updated on October 2, 2019
One of the first jobs delegated to Charles N. Pursley, the 13th lawyer to join the Atlanta office of what would eventually become Kutak Rock, was to serve as the firm's new (and only) condemnation lawyer.
"I said, 'Great! What's that?'" Pursley remembers. "We had about 15 minutes on eminent domain in law school."
Pursley, who came to the firm with a background trying cases like courts martial as a JAG, knew he loved litigation. He also knew what kind of lawyer he didn't want to be. "I never wanted to see another criminal case again as long as I live," he says. "I had done enough."
In the '70s, he helped form Atlanta's transit system, the Metropolitan Atlanta Rapid Transit Authority (MARTA). "Running this system through all of these different areas, working on questions like, 'What's the best use of property? What's the most productive use?' really fascinated me," he says. "I discovered I loved this stuff. I'm also probably a frustrated architect—I think that helped."
That matter was enough to hook him on eminent domain. He's handled every MARTA condemnation case since its inception and has served as the entity's general counsel since 1984.
Now with Pursley Friese Torgrimson—a real estate boutique that is 67 percent women-owned—Pursley is all condemnation, all the time.
"We call ourselves the condemnation team," he says. "Most of our work is representing property and business owners. We do other kinds of real estate litigation involving land use planning, inverse condemnation … really, anything dealing with damage to land or business damages."
If there's a high-profile eminent domain matter in Georgia, it's likely Pursley is attached. After all, he is the namesake for the Georgia Bar's Eminent Domain Section Award for outstanding achievement, as well as the original author of Georgia Eminent Domain, a resource for practitioners around the state.
One such recent matter was Dillard v. Fulton County, in which Pursley represented Dillard Land Investments. At the heart of the case, which went before the Georgia Supreme Court, was a parcel of land that Fulton County sought to condemn, then backed away from once it heard the price tag for the property awarded by a special master.
"I thought that was absolutely wrong," Pursley says. "There is no authority for them to dismiss the case once the award has been filed. … It can't just be, 'Well, if we don't like this result, let's dismiss it and we'll try again later. Get a different special master, get a different result.'"
The high court decision was unanimous in Pursley's favor and returned the case to the trial court.
"Property rights are important, and the idea that the government can take your property, that's a major life-changing event," Pursley says. "My job representing property owners is to be sure that what is done is done in accordance with the law: that the land is taken for a valid purpose, for a true public use; that the procedures are followed; and that the fair compensation is awarded by a special master or a jury. That's my constitutional soapbox right there."
Other Featured Articles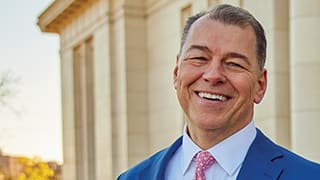 Providence Over Coincidence
Paul Sinclair's life and practice are guided by his LDS church principles Featuring Paul Sinclair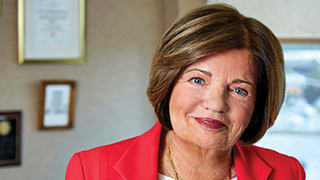 Lady Justice
Ellen Makofsky came to the law late but to elder law early Featuring Ellen G. Makofsky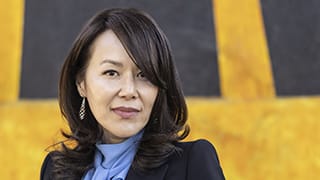 Serving the Underserved
Julia Yoo represents the female prisoners and others society has written off  Featuring Julia Yoo