Unbecoming
Natasha Hazlett—lawyer, author, influencer
Published in 2019 Mountain States Super Lawyers magazine on June 27, 2019
Updated on July 15, 2019
Natasha Hazlett is a triple threat.
She doesn't act, dance or sing. She's in the lawyering, branding and influencing biz.
"I kind of fell into it," she says of her outside-the-billable-hour pursuits. She and her husband, a former ad exec for Fortune 500s, spearhead Fast Forward Marketing, a training and consulting company. Their mission: help clients define, build and monetize their authentic personal brand.
Feeling out of sorts with "just" being a lawyer, Hazlett jumped aboard a direct-sales opportunity in 2006. "I was getting tired of just marketing to people I knew," she says. So she took a shot on the internet. "But in 2007, think about it—Facebook only existed for college students, blogging wasn't an everyday thing," she says. "As crazy as it sounds, not too many people were actually marketing businesses in the internet space." So she started blogging, and she started selling—quickly. "I said to my husband, 'Not only can we do this, but we can help others do it, too.'"
A decade removed, she calls their approach the Savvy Business Blueprint. "We help people get the clarity, confidence and strategy they need to build their brand," she says. The steps include identifying what you're selling, who you're selling to, and your "X" factor: Why is someone buying this from me and not a competitor?
"Then it becomes, 'How do you build this brand?" Hazlett says. "It can't just be, 'Oh, I'll get this business card and design this logo. They mean nothing if they don't appeal to your ideal client."
She's not just a cofounder—she's a client, too.
"I moved to Idaho nine years ago from Tennessee, and I knew no one," she says. "I came from 2,000 miles away and wanted to do one thing: build a personal brand in the estate planning and probate field, using the stuff that I teach other people."
The first step to finding your ideal client is recognizing who isn't, she says. "Most lawyers make the mistake of thinking that everyone is their client," she says. "That's not true. Who do you like working for and with? And who is able to pay you what you're worth?"
At Angstman Johnson in Boise, Hazlett's bread-and-butter client is "someone close to retirement age, who has at least $250,000 in assets, up to a few million, and who has children," she says. "My father, a prominent E&P attorney in Memphis, would be bored to death with that—his are the highest high-net worth clients. But that's not my ideal."
Hazlett has nurtured another niche: Unstoppable Influence, a life-coaching brand via which she says she empowers and encourages clients to transform their lives. Her book, Unstoppable Influence: Be You. Be Fearless. Transform Lives. published in March 2018.
"I believe we're all born with our own unique purpose," she says. "But things happen, and then we all have this heaviness—I call them bricks—that prevent us from fulfilling our purpose. That's why we have to do things like have nightly glasses of wine or binge-watch Netflix. … It's this kind of escapism behavior."
She walks unstoppable clients through a process she calls "unbecoming."
"It's borne of a quote: 'Maybe the journey isn't so much about becoming anything. Maybe it's about unbecoming everything that isn't really you, so you you can be who you were meant to be in the first place,'" she says. "I help people unload their bricks, and when that happens, all of a sudden you start to see your message and purpose."
A national speaker, she's taken her show on the road. This year, 72 hours before giving birth to twins (she has three children), she was on stage at a conference in Tennessee speaking to 5,000 entrepreneurs about branding and influence. "People asked me later, 'How did you do that?' and I say, 'I was born to—that's the entire point.'" 
Other Featured Articles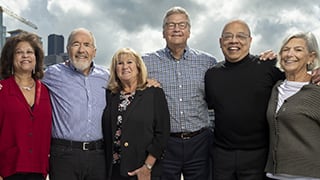 Going 25 for 25
Perennial Super Lawyers listees reflect on the past quarter-century Featuring David Allen, Jeffery P. Robinson, David J. Burman, Sheryl J. Willert, Katrin E. Frank, Janet H. Cheetham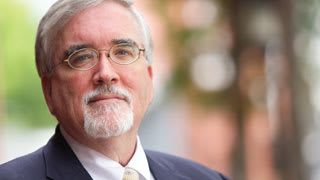 Great Privilege, Great Responsibility
Litigator and deacon Christopher Malone is committed to using the law to do good works Featuring Christopher M. Malone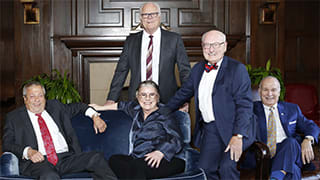 Law & Practice
Six pillars of the legal community look back on three decades of law Featuring Nancy Zalusky Berg, Michael V. Ciresi, Joseph S. Friedberg, Earl P. Gray, Kathleen M. Newman, Lewis A. Remele, Jr.