Crisis Management
Illinois attorneys fight for the family of 3 murder victims
Published in 2012 Illinois Super Lawyers magazine on January 2, 2012
Updated on January 4, 2012
On May 5, 2009, Sheri Coleman and her two young sons, Garett and Gavin, were found strangled in their Columbia home. Exactly two years later, a jury convicted Chris Coleman of killing his 31-year-old wife and their 11- and 9-year-old sons.
While the former Marine is now serving a life sentence, a related civil case remains unresolved. The day before the verdict in the criminal trial, Sheri's mother and brother filed a wrongful death suit against Joyce Meyer Ministries, a Missouri-based Christian organization where Coleman worked as televangelist Joyce Meyer's bodyguard. The suit accuses the ministry of failing to investigate the source of emailed death threats and failing to warn the victims that their lives were in danger. Defendants also include Coleman, Joyce Meyer, and her son, Dan Meyer.
"This really is an extremely significant theory: You're going after a religious organization to impose corporate liability," says Enrico J. Mirabelli, a family law attorney with Beermann Pritikin Mirabelli Swerdlove who became involved in the case because he is Sheri's cousin. Mirabelli used a similar claim of corporate liability in 1986 when he filed a suit for a woman who was bitten by an HIV-positive airline-ticket agent after being told she couldn't board.
Shortly after the Coleman murders, Mirabelli called his friend Jack Carey, a Belleville civil litigator, to join the case. They later brought in Chicago personal injury attorney Antonio M. Romanucci, with Romanucci & Blandin.
"I was in the home within a day or two of the murders and it was overwhelming," says Carey. "It is an absolutely beautiful, upper-middle-class home, a home that any American would be proud to own, would be blessed to live in. I was in the boys' bedrooms and there are their toys. Just as they left them. Banners on the wall: Chicago White Sox, other sports teams. I mean, it was just so queer to know that these children had been strangled in their beds in this lovely setting. … I walked out of the house after seeing that, and the news reporters were outside—they had their big dishes up and everything—and I could not say anything. It was just too surreal. I just could not respond to their 'What'd you see?'"
At the criminal trial, prosecutors argued that Coleman killed his family rather than divorce Sheri to be with a girlfriend in Florida because he feared he might lose his $100,000-a-year job with the evangelical Christian organization. The civil suit says the ministry knew—or should have known—that Coleman posed a threat to his family.
Carey says it is his understanding that Coleman told some co-workers about emailed threats he had received against himself and his family. It was later discovered that the emails came from an account Coleman had created on a ministry-owned computer. Carey believes the ministry's webmaster tries to trace the source of emailed threats against Joyce Meyer. "But they didn't do that for the benefit of Sheri and her two boys," he says. "We also know that [some] employees of the ministry knew that Sheri was in fear for her life."
Adds Romanucci, "It's not only a matter of whether they [the ministry] knew about it; it's whether they knew or should have known about this. We're talking about Sheri's ex-husband being the head of security for Joyce Meyer Ministries, and you're having the fox rule in the henhouse."
The lawsuit was filed a day short of the two-year statute of limitations, bolstered by facts that came out during the criminal trial. An earlier wrongful death suit had been filed in 2009, but a variety of complications—including attorney health issues, tight deadlines and a difficult discovery process—led to its dismissal.
Mirabelli had to balance his personal and professional roles in the case.
"You have to wear two hats," he says. "You try to compartmentalize—what do you do as a spokesperson and lawyer, a spokesperson with legal knowledge—because you want to make sure early on in the matter that you're not giving statements that might prejudice the investigation. Not everybody has a lawyer in the family who's sitting there during the grieving process when the phone calls come in.
"From a personal point of view, it was very rewarding to be able to provide some unique legal assistance at a time when it was very much necessary."
Carey and Mirabelli say they received anonymous phone calls from employees at Joyce Meyer Ministries who believed the organization should have protected Sheri and her sons, and that the Colemans had received counseling at the ministry.
With this new information, the attorneys added Joyce Meyer Ministries as a respondent for discovery—though not a defendant—in the original suit against Coleman.
"The ministry fought us from day one," Carey says. "They wouldn't produce anything without a court order. They did not want any hearings in open court."
He remembers requesting information about whether the ministry provided family counseling for Coleman, Sheri or both. The ministry, he says, answered "no." Carey confronted them with the information they had received from the phone callers. "I was told, 'Well, you didn't ask about marital counseling,'" Carey says.
Romanucci was brought in for the current lawsuit, which he filed and is handling along with Carey. Mirabelli is now acting solely as spokesperson for the family. Joyce Meyers Ministries has asked for dismissal of the suit, challenging the jurisdiction of the Illinois courts. Meanwhile, the ministry is dealing with a lawsuit filed by its insurance company, which has refused to pay the legal bills in the wrongful death suit. The ministry denies any impropriety in the Coleman case, and Meyer has said she was unaware that Coleman was having an affair.
Says Romanucci of why he got involved in the case: "Some justice had to be done somewhere."
Other Featured Articles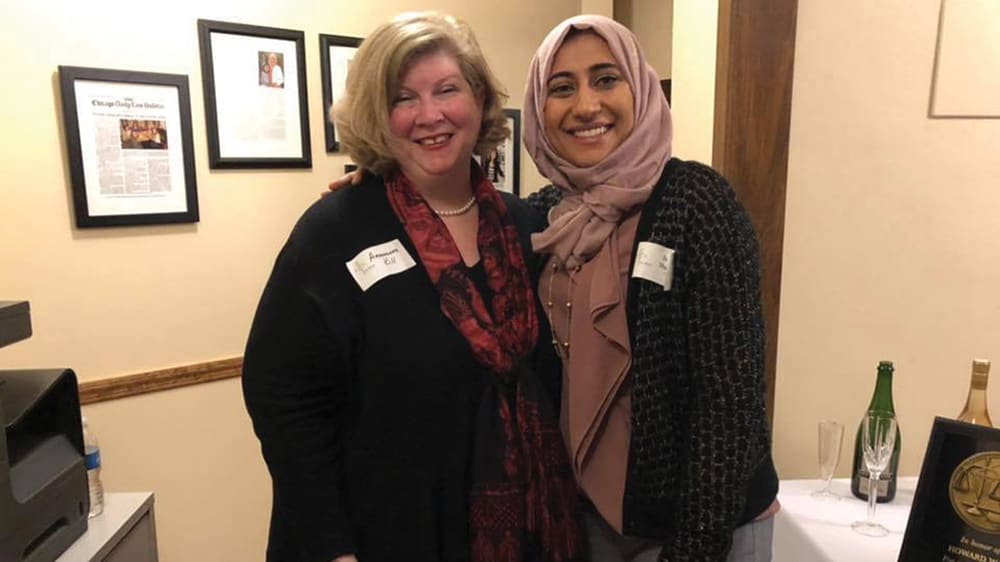 'This Is a Calling'
The many organizations where Annemarie Kill has volunteered Featuring Annemarie E. Kill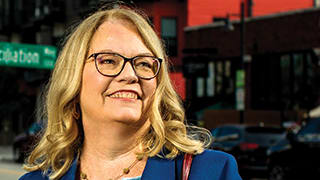 Getting Out of the Way
Laurie Koller helps juries draw their own conclusions Featuring Laurie Koller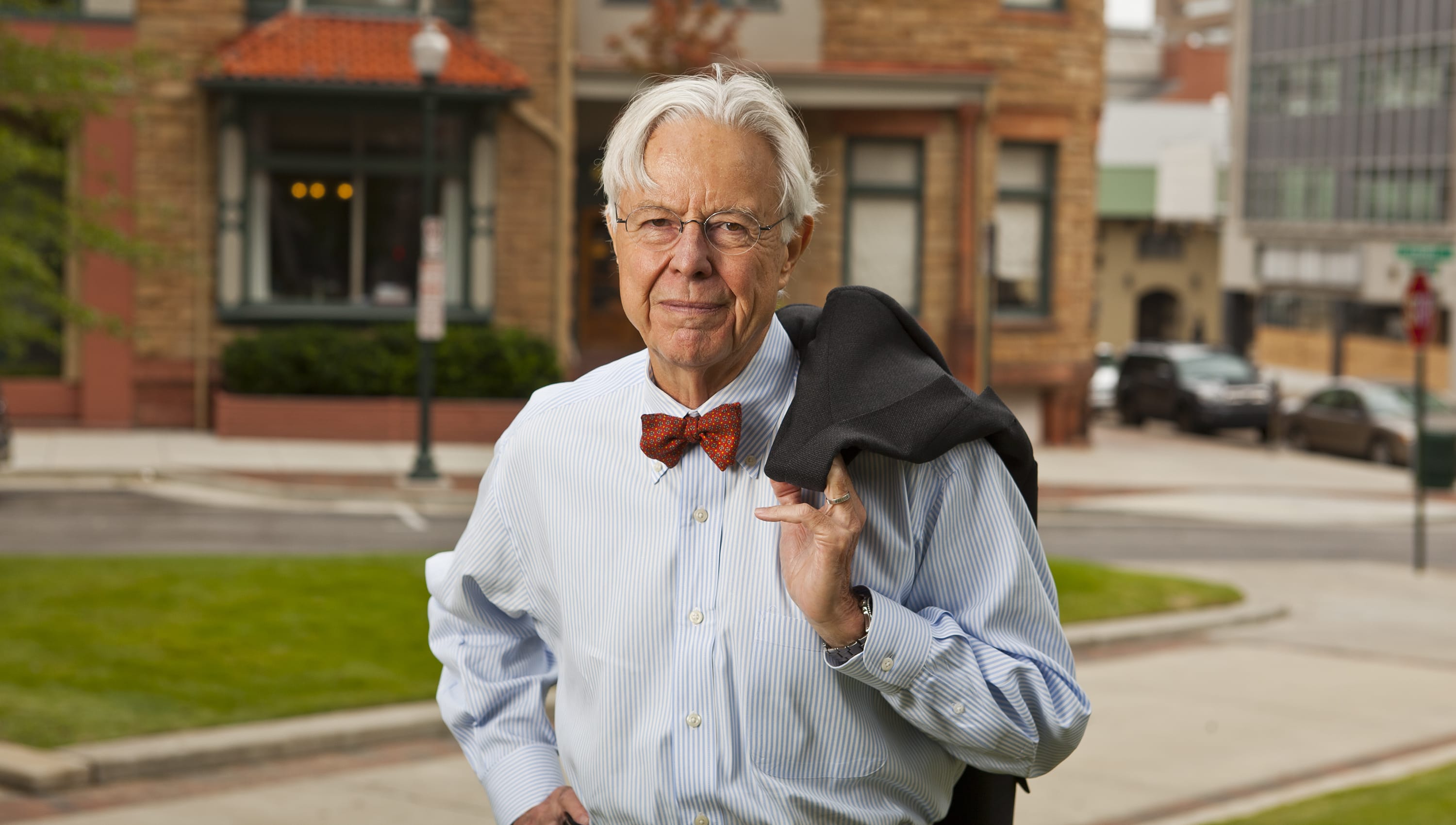 The Last Days with Martin Luther King Jr.
Civil rights attorney Michael Cody talks about his small part in big history Featuring W.J. Michael Cody