It Gets Better
Meet a couple of re-married divorce attorneys
Published in 2017 Illinois Super Lawyers magazine

on January 13, 2017
When Kristen Carey and Jason Sposeep met at a young alumni event for Chicago-Kent College of Law in 2011, they realized they had a lot in common. For one, they were working at competing divorce firms across the street from one another. Two, both were divorced. 
"And we've been together ever since," says Carey, of Kamerlink, Stark, Powers & McNicholas, on the east side of North LaSalle Street.
They wed in 2014, have one child together and co-parent Sposeep's daughter from his previous marriage. Their unique circumstance has earned them a level of trust with their clients.
"It gives us a lot of credibility when talking to parents that intend to co-parent their kids," says Sposeep, of Schiller DuCanto & Fleck, on the west side of North LaSalle Street. "It gives us so much insight for what works in terms of communication, in terms of drop-off and pick-up, and what kind of financial pressures are involved as it relates to child support."
"I can't tell you how many times I've had a new client say, 'You don't understand,'" adds Carey. "I hear that sometimes, when maybe I'm not appearing as sympathetic as they want, and I'm like, 'I've not only been divorced and been through this process, but I'm married to someone and raising a stepchild. And I'm also a mother. So if you want to tell me I don't understand, let's talk it through one more time.' And I think that it makes people take a step back."
On their daily commute home, the two do their best to limit casework discussions to the Green Line so they can focus on the kids at night. "At some point we have to tap out and turn it off, or we would be working 24/7," says Sposeep. "There are moments over morning coffee at 6 a.m. where we're talking about one of each other's pre-trials coming up, which is obviously not romantic."
Would they ever cross that street and practice together? They say their styles would complement one another, but … "Everyone always asks us that question," Sposeep says with a laugh. "I'm concerned about being told what to do at the office and at home."
While Sposeep focuses on collaborative law, Carey likes to work on child-custody cases—whether that means helping figure out if and where a primary parent can relocate, or creating alternative parenting schedules. "I'm a stepmom to Jason's daughter; we have a 50/50 parenting schedule with Jason's ex-wife, so we have the 2-2-3 schedule—[we have her for] two days, her mom two days, and we have her for a weekend, and it alternates," she says. "I think that has been hugely beneficial in my ability to advise my clients in litigation about what's feasible for a parenting schedule.
"We're also able to give our clients a ton of hope," Carey adds. "Both Jason and I, when we see these people in bad marriages, and they're just like, 'I can't imagine my life; I've been married to this person for 10 years.' We say, 'It can be so much better.' And I think that we try to provide them with that hope. Some people aren't ready for it, but when they are, we say, 'It doesn't matter if you're 30, 40 or even 70: You can start over and have it so much better.'" 
Other Featured Articles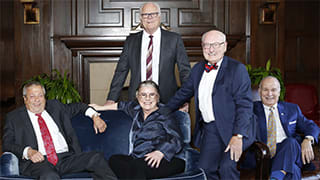 Law & Practice
Six pillars of the legal community look back on three decades of law Featuring Nancy Zalusky Berg, Michael V. Ciresi, Joseph S. Friedberg, Earl P. Gray, Kathleen M. Newman, Lewis A. Remele, Jr.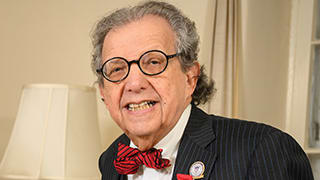 A Philadelphia Story
Entertainment law pioneer Lloyd Remick is still evolving at 84 Featuring Lloyd Zane Remick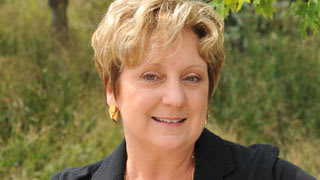 The Lawyer Who Levels the Playing Field
Teresa Woody advocates for small towns against corporations in toxic disasters Featuring Teresa A. Woody