The Play's the Thing
Foster care advocate Jay Paul Deratany fights injustice in the courtroom and on the stage
Published in 2019 Illinois Super Lawyers magazine

on January 24, 2019
Jay Paul Deratany always loved writing and acting. "I just thought I should do the law thing because it's more practical," he says.
Drawn to human rights issues, Deratany, the founder of The Deratany Firm in Chicago, carved a name for himself with high-profile wins in medical malpractice and personal injury cases. A focus on foster care negligence was jump-started by a suit Deratany filed in the early 2000s: a for-profit foster care services company failed to disclose the history of a troubled boy who then raped the three young children of the woman who took him in. Deratany secured a confidential eight-figure settlement. In a birth-injury negligence case a decade ago, he won a $23 million jury verdict—the largest in Lake County history. 
Despite this success, the creative itch never went away. So after viewing an online report about two 15-year-old Iranian boys hanged in 2005 for allegedly being gay, Deratany turned their story into the play Haram! Iran!, which was nominated for a GLAAD award and wowed audiences in Chicago, Los Angeles and London. 
That's when a friend suggested, "Maybe you should go back to school for this." So Deratany, now 55, enrolled in the MFA program at the University of California and in 2013 earned his degree in screenwriting and playwriting. 
Then came Saugatuck Cures, which he describes as a "very light, silly, low-budget film." After producing the film in the small town of Saugatuck, Michigan, Deratany added "entrepreneur" to his résumé when he bought and refurbished the old, rundown hotel where most of the scenes were shot.
In late 2018, Deratany's second film, Foster Boy, began making the festival rounds. The legal thriller, which depicts an African-American teenager abused in the foster care system, stars Matthew Modine as the attorney and Louis Gossett Jr. as a judge.
"People say, 'Is the lawyer you?' And it's not," Deratany insists. "[The Modine character] is conservative, corporate and uptight. He tends to not believe people who are injured. He's a bit of a hard-nosed guy." 
But he does feel his two worlds—legal and literary—intersect. "I think that any trial lawyer likes to perform to a degree. If you think about a jury trial, you're a director and a producer. You have actors, to a degree, that are your witnesses. You have the judge, who is your critic. And you have the jury, who is your audience. And it better be a good production."
Coincidentally, just as editing began on Foster Boy last spring, Deratany won a record-setting award against another private social-services company in a negligence case involving a 2-year-old foster child who was killed by his biological mother after being returned to her home. The $45 million jury verdict is the largest in U.S. history involving the death of a toddler in the foster care system.
Deratany is now working to take his latest musical, The CiviliTy of Albert Cashier, off Broadway—and hopefully on Broadway—possibly this summer. The production, which chronicles the true-life story of a woman who fought as a man in the Civil War, drew rave reviews in sold-out trial runs in Chicago and won a 2018 Non-Equity Jeff Award for best new musical. 
Deratany is currently prepping to go to trial on behalf of the family of a veteran who committed suicide after allegedly receiving substandard care and becoming hooked on prescription drugs. This story, too, might find its way into a play or film. "I feel very strongly about the vets right now and that's what's stoking me as I work on that case," he says. "If people see [a play about it], maybe we can change how the VA cares for our vets."
Other Featured Articles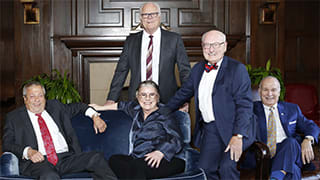 Law & Practice
Six pillars of the legal community look back on three decades of law Featuring Nancy Zalusky Berg, Michael V. Ciresi, Joseph S. Friedberg, Earl P. Gray, Kathleen M. Newman, Lewis A. Remele, Jr.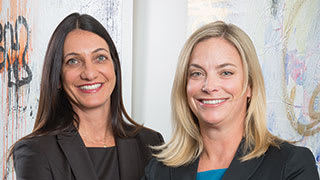 The Force of Nature and the Steadying Hand
How Iris Eytan and Dru Nielsen create magic—and not-guilty verdicts Featuring Dru Nielsen, Iris Eytan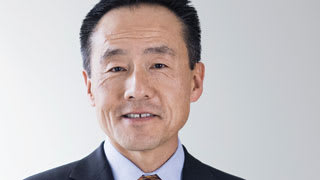 A Whole Different Ballgame
Tax attorney William Choi found his legal passion when he began representing nonprofits Featuring William C. Choi