The Role Model
Lisa Madigan follows in the footsteps of ... her mother
Published in 2006 Illinois Super Lawyers magazine on January 11, 2006
Updated on August 7, 2020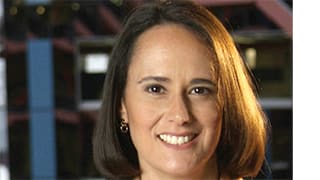 The attorney general has a cold today.
It's a little at odds with the unstoppable reputation. The tough 39-year-old attorney general manages a department of 350 lawyers prosecuting more than 500 criminal cases a year, and, following up on a campaign promise, helped create the Illinois Sex Offender Registration Team (ISORT) to better track and identify convicted sex offenders. She is also the stepdaughter of House Speaker Mike Madigan and, as a result, has been dogged by charges of nepotism and inexperience from the day she won elective office in 1998. It was still an issue when, as a freshman state senator, she faced off against DuPage County State's Attorney Joe Birkett for the office of attorney general in 2002.
"You have a choice in this race between two very different candidates," Birkett, a former Golden Gloves boxer, said during their first debate: "an ambitious freshman legislator and an experienced prosecutor and proven leader."
Lisa Madigan didn't flinch. "Ask Rolando Cruz, who was tried three times for a crime he never committed, about Joe Birkett," she responded. "I ask you to ask Steven Schmidt, the witness who says Joe Birkett asked him to lie so he wouldn't have to admit a mistake. Joe Birkett is asking you to judge his integrity and his leadership on the basis of his past record. It's the record of a prosecutor who has been unencumbered by conscience."
That's who you expect to talk to. Instead, over the phone, you hear a sneeze and a polite "Excuse me." Plus a joke. Playing off her public-servant role, Madigan begins the conversation playfully. "What can I do for you?" she says to the journalist. "How can I help your cause?"
Lisa Madigan has been helping causes for much of her career.
Madigan's parents divorced in 1968 when she was 2, and her mother, Shirley Murray, raised her in Chicago's Lake View neighborhood. Shirley met then-state representative Michael Madigan while working as a receptionist at a downtown Chicago law firm; the two married when Lisa was 10. Mike Madigan, now one of the state's most powerful Democrats, eventually adopted his stepdaughter, and she took his name when she turned 18.
But it was Shirley, more than her famous political husband, who infused Lisa Madigan with a sense of purpose and desire to make a positive impact.
"I have the best mom," Madigan says. "I wouldn't be who I am today or where I am today without her love and support and personality. We were a twosome in the early years, and we've always known that we can rely on each other."
After moving to her stepfather's South Side district, Madigan continued her education at the elite Latin School on the near North Side and moved on to Georgetown University in Washington, D.C., where she worked part-time for Illinois Senator Paul Simon. She was hired reluctantly, the late Senator Simon said in one interview, "because it's pretty hard to fire Mike Madigan's daughter. I said, 'If she doesn't cut it, I'd have to get rid of her like anybody else.' But she came on the staff and she was superb."
In 1988, after graduating from Georgetown with a degree in government, Madigan followed her heart and angered her stepfather — who wanted her to attend law school — by moving to Apartheidera South Africa, where she spent the year as a volunteer teacher at a girl's high school in a remote area of the KwaZulu-Natal province. The experience left an indelible impression.
"Mandela was still in prison," she remembers, "the press was censored, black South Africans weren't allowed to vote. There was an incredible amount of violence. And when you're in a place such as South Africa, or after that when I came back to Chicago working on the West Side in the Austin community — an African-American community dealing with a high crime rate — you realize after being in those two places that you need to have the law on your side to have the ability to advocate if you want to make changes."
Thus, by going against her stepfather's wishes, she wound up following them anyway.
Back in Chicago, Madigan became an assistant dean for adult and continuing education at Wilbur Wright Junior College, worked on the school's outreach program for at-risk youth and, along with former Chicago police officer Lisa Nigro and others, helped create The Inspiration Café, a nonprofit restaurant that provides meals and job training for the homeless. But she wanted to make an even greater impact, so she entered Loyola University Law School in 1992 and graduated two years later. At Sachnoff & Weaver, she specialized in employment discrimination law and second-chaired several cases but never tried one on her own.
In 1998 Madigan entered politics. In the Democratic primary for the Illinois Senate, she ran against incumbent Bruce Farley, who was under indictment for mail fraud, and received 66 percent of the vote. She ran unopposed in the general election. Even so, she faced criticism based on her family name. In Illinois, many pundits argued, it's easy enough to get elected just by being Irish, let alone having a stepfather who chairs the state Democratic party and runs the House.
Critics have levied similar charges against U.S. Representative Jesse Jackson Jr. and Mayor Richard M. Daley; yet, with Madigan, the allegations were especially fierce. "Many people felt she would be the speaker's voice in the Senate," said Sen. Rickey Hendon of Chicago in 2002. "She never has even tried to be."
Defeating Birkett in the hotly contested 2002 election (Madigan won 50 percent of the popular vote to Birkett's 47 percent), Madigan proved herself an able campaigner who connected with the underprivileged and disenfranchised, and she quickly refashioned the attorney general's office to focus on consumer advocacy.
"Her commitment and her perception of public service set her apart," says Barry Gross, Madigan's chief deputy attorney general, who has also worked in the Cook County State's Attorney's office. "The perceived role of the attorney general is to represent state officers and state agencies in litigation … Lisa's reason for being here is her desire to be proactive in areas that are important to the people."
Madigan's management style is definitely hands-on. Gross remembers seeing her take calls on the state's consumer fraud hotline — once spending 30 minutes fielding a complaint. She often edits the work of staff attorneys and does her own research. Her priorities besides ISORT include targeting the following groups: manufacturers of methamphetamine, predatory lenders, identity thieves and tobacco companies that target minors.
"It's an incredible opportunity," Madigan says of her office. "If your goal is to help people, there's no better legal job. The affirmative powers of this office are huge."
One of the slams against Madigan in the 2002 race was the fact that she'd never prosecuted a case. In late 2004, however, she argued a case before the U.S. Supreme Court — while seven months pregnant. Illinois v. Caballes concerned a motorist who'd been stopped for speeding and, because he "seemed nervous," was subject to an exterior inspection by drug-sniffing dogs; it led police to discover 270 pounds of marijuana in his vehicle. Caballes' 12-year sentence was overturned by the Illinois Supreme Court, which held that police "impermissibly broadened the scope of the traffic stop" by using the dogs without suspicion that he was in possession of drugs.
Before the U.S. Supreme Court, Caballes' attorney argued that the Fourth Amendment protected him from such an investigation. Madigan, however, won a 6-2 victory pointing out that federal court precedent did not consider walking a dog around a vehicle to be a "search."
"It's just non-stop, rapid-fire questioning," she says of the highest court.
Madigan is married to cartoonist Pat Byrnes, a frequent New Yorker contributor and creator of the syndicated strip "Monkeyhouse." She and her husband are amateur birdwatchers and enjoy an occasional canoe trip down the Chicago River. They are also the parents of 1-year-old Rebecca, whom Madigan calls "the best thing my husband and I have ever done.
"The good thing about coming home at this point is having a wonderful, happy, delightful child there," she says. "She doesn't talk back yet. She changes every day. She's at the point now where she can feed herself Cheerios. She's starting to crawl, starting to say 'Mama' and 'Dada.'"
Madigan is aware that, as her mother was to her, she'll be a role model to Rebecca. "Even when I was state senator," she says, "almost every week somebody would show up at my office. They'd be a parent and they'd have their young daughter with them. They weren't showing up because they had a complaint or needed help. They were saying to their young child, 'Look, you can do that too.' It's a responsibility I think every public official has, women public officials in particular, who are attorneys general, governors, congresspeople, U.S. senators, to be role models. And some of us are still breaking glass ceilings."
It was while watching Rebecca feed herself that Madigan and Byrnes discussed the thickest glass ceiling of all. An October USA Today article looked beyond Condoleezza Rice and Hillary Clinton to seven women who might be future presidential candidates. At 39, Madigan was the second youngest woman on the list.
Madigan, however, is simply focused on being the Democratic candidate for Illinois attorney general in 2006.
"Lisa knows she does important work," Byrnes says. "But she's quick to recognize that a vast number of people do just as much work, or more, than she does. You just never see them in the papers or on TV."
"They are the quiet contributors," Madigan adds. "And they are my bosses."
Other Featured Articles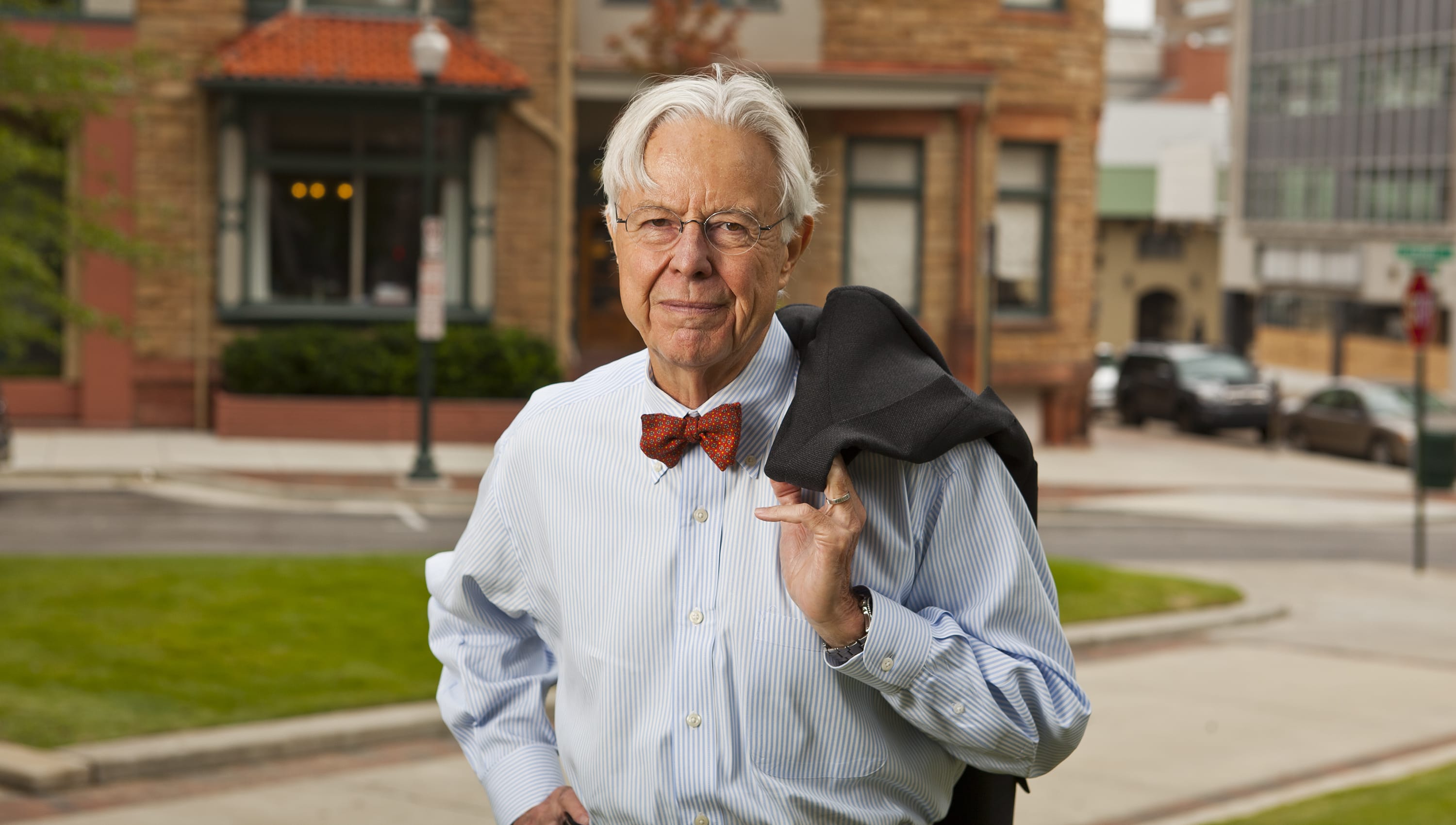 The Last Days with Martin Luther King Jr.
Civil rights attorney Michael Cody talks about his small part in big history Featuring W.J. Michael Cody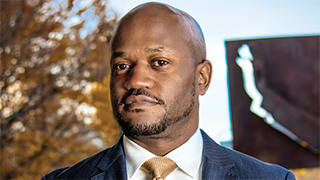 'They All Started Calling'
L. Chris Stewart never anticipated being a civil rights lawyer; now he's a face of the movement Featuring L. Chris Stewart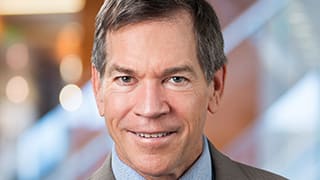 Brave New World
Streaming has replaced theatrical but what will replace streaming? Schuyler Moore on the state of film financing Featuring Schuyler M. Moore