'This Is a Calling'
The many organizations where Annemarie Kill has volunteered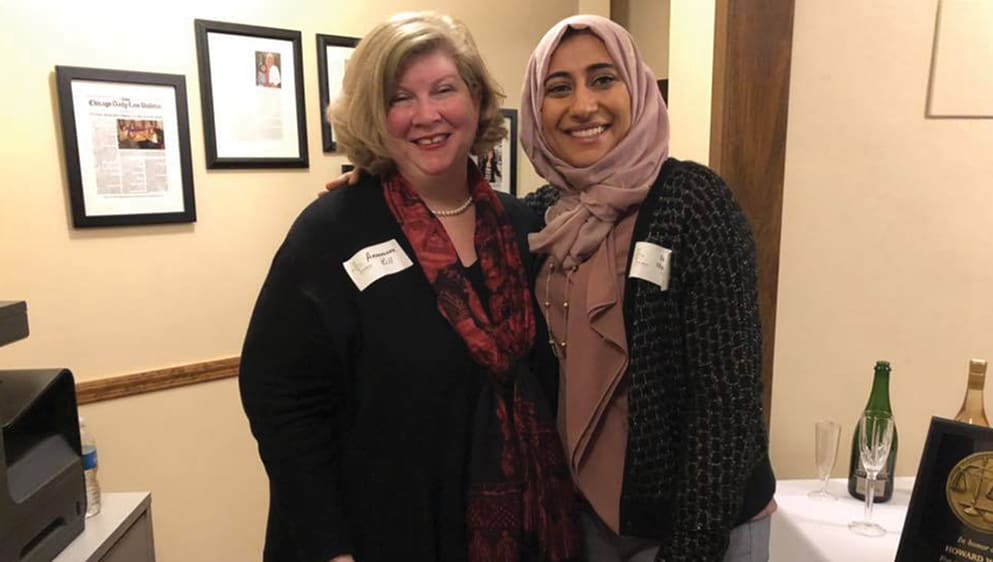 Published in 2023 Illinois Super Lawyers magazine
By Trevor Kupfer on January 20, 2023
Annemarie Kill loves stories about attorneys giving back through volunteerism. "It's inspiring and makes me proud to be a lawyer," she says. "You read things like that and think, 'I'm in a profession. This is a calling.'"
Kill has been plenty involved over the years, too. "Usually someone reaches out and asks me to be a part of something, then I'll get involved if I find it exciting or think I can make a difference," she says. "I've had a wide array of experiences over 27 years. Now, I'm mostly teaching and enabling others to do pro bono work, which I love. It makes me happy."
Some of the many organizations she's worked with include Chicago Volunteer Legal Services, Cabrini Green Legal Aid Clinic, and Center for Disability and Elder Law, which have called upon Kill for advice on very rare and specific occasions. "It's boring," she says, "but I do division of retirement benefits in divorce. Most family law attorneys don't love it, which is why I have a little niche in my private practice." Kill has also advised CDEL clients on disability employment laws.
Kill has served on committees such as Women and the Law, Continuing Legal Education, and Diversity Leadership Council through the state bar association. It's how she came to the board of the Illinois Bar Foundation—"our mission is to support pro bono organizations, enable attorneys to do pro bono work, and to support lawyers in need"—and to the advisory council of one of its grantees, Pro Bono Network, which matches people with legal needs to attorneys who can help.
"What Pro Bono Network does is really amazing, and it was started at a kitchen table in Oak Park," Kill says. "Donna Peel and some other female attorneys were like, 'We're going to have kids, but we want to stay involved in the legal community because we have so much to give back. We need to make it easy for people like us, who've left the profession short-term or who retired, to connect with pro bono agencies. We are going to train people—for instance, those in areas that aren't easily translatable, like mergers and acquisitions—on how to deal with, say, a domestic violence case, so they can do good and go back into the workforce without being totally out cold.'"
In Oak Park, where she lives, Kill also serves on its Citizen Involvement Commission—to foster citizen involvement in local government—and Oak Park-Austin Area Moms Demand Action. "I joined after Sandy Hook, like a lot of people, to promote commonsense gun laws," she says. "Every time something happens, everyone wrings their hands, asking, 'What can we do?' To me, it's obvious that we can ban assault weapons and et cetera. Maybe we'll get there one day."
There's no shortage of need in Chicagoland, and there are a lot of organizations out there trying to help—"many with boards who want attorneys because they think we can answer everything, which we can't," Kill says with a laugh.
Not that it stops her from trying, as was the case with the Grandfamilies Program of Chicago, a group based in Englewood. "People in the community saw there were so many people raising their grandchildren—mainly because their parents had issues with drugs, incarceration or mental health," Kill says. "So raising kids fell to the grandparents."
In 2021, Illinois had nearly 71,839 grandparents responsible for grandchildren, according to Grandfamilies data. While Kill had some valuable knowledge on legal topics like guardianship, she was largely out of her depth when it came to health care, school enrollment and respite care.
"I got such an education about the needs of people who don't have time to organize, and the fact that others in the community stepped up to support these families never ceases to amaze me," she says. "That's why I agreed to join their board. Then—I don't know how it happens, but it happens with me quite often—all of a sudden, I became president of it."
It happens because Kill is passionate about many causes, and she goes all in when a cause moves her. In 2010, it was the Haitian earthquake. "It was spearheaded by a colleague, Yolaine Dauphin," Kill says of Lawyers United to Help Haiti Rebuild: A Call to Action. "What was so great is it was a community effort through many different bar associations, where all these lawyers came together. I love when we can build a community as well as do good." The event raised more than $100,000.
For those who want to get involved but aren't sure how, Kill has some tips. "Right now, I would say get in touch with Pro Bono Network. We've got immigration, domestic violence, an expungement clinic—all these different things. So no matter what you're interested in, we can train you and connect you with the group that will allow you to do great work for people who don't have access to justice.
"People are sometimes intimidated," Kill continues. "Maybe, like I said, they're in mergers and acquisitions and are sick of reviewing documents—they want to do something good, something that's more of a passion. We prepare them to find that agency, find those people and provide direct services. Absolutely any attorney can find a place in pro bono."
Search attorney feature articles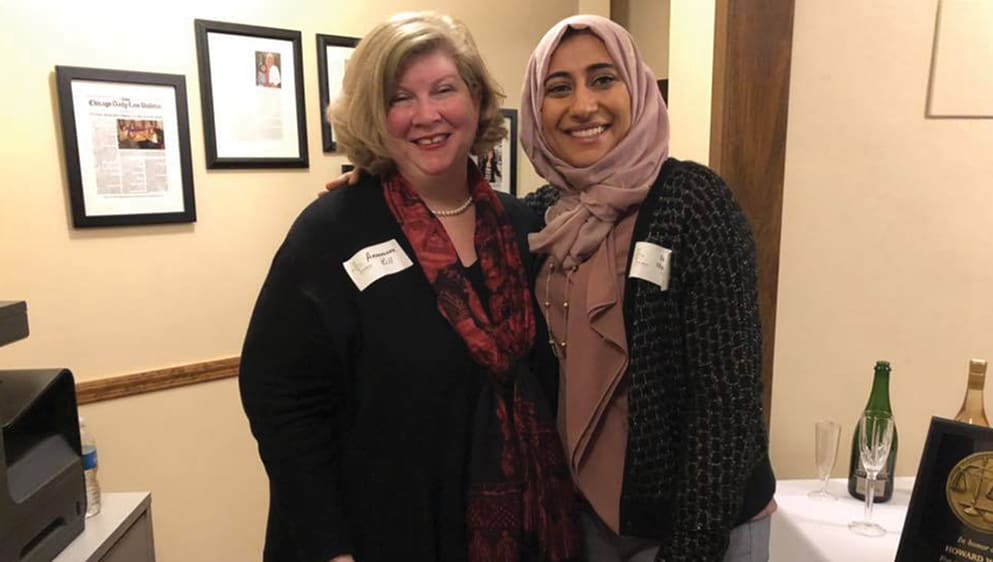 Featured lawyers
Helpful links
Other featured articles
How Mark Henricksen got into the murder business "kind of by accident"
The lessons Matthew Draper learned in Japan influence his arbitration practice
Parker Folse was still a newcomer in town when he started taking on Pacific Northwest icons
View more articles featuring lawyers
Find top lawyers with confidence
The Super Lawyers patented selection process is peer influenced and research driven, selecting the top 5% of attorneys to the Super Lawyers lists each year. We know lawyers and make it easy to connect with them.
Find a lawyer near you