'Where Do We Even Start?'
In the wake of the Ferguson protests, Saint Louis University's legal clinics take on long-simmering issues
Published in 2014 Missouri & Kansas Super Lawyers magazine on December 12, 2014
Updated on October 22, 2019
In July 2014, professor Patricia Lee became director of Saint Louis University School of Law's legal clinics, which have a decades-long tradition of representing the poor, homeless, people of color and veterans in St. Louis County and throughout Missouri. 
A month later, on Aug. 9, Michael Brown, an unarmed black teen, was shot and killed by police in Ferguson, less than 20 miles from campus. Over the following weeks, violent clashes between protestors and police unfolded in the streets. Missouri Gov. Jay Nixon declared a state of emergency. The National Guard flooded the city. Lee, who is from Chicago, says the situation brought to mind the devastation of the 1968 race riots; she says people described it as "Selma today." 
"We saw an immediate need for a response," Lee says. "But the question was: Where do we even start? Do you start with helping people who have been affected by the protesting? Do you start with going to the jails and seeing who has been put there? Do you start with making statements about the nature of the police practices? Do you start with helping businesses we've seen burn to the ground? The breadth of what we were encountering was staggering."
Lee credits professors Brendan Roediger and John Ammann of the civil litigation clinic, professor Susan McGraugh who supervises the Criminal Defense Clinic, and ArchCity Defenders, a St. Louis legal services organization, for their immediate action against the police department's use of tear gas by filing a lawsuit claiming it violated protestors' First Amendment rights. In December 2014, U.S. District Judge Carol Jackson ruled that Ferguson protestors suffered "irreparable harm" due to police overreach by using tear gas, and she issued a temporary restraining order limiting its use. A settlement was reached in late March, and three Missouri police agencies agreed to "warn demonstrators and give them reasonable time to disperse before using tear gas or other chemical agents in response to non-criminal activity," according to a Reuters report. 
"The tear gas victory was very important," Lee says, "because individuals know if that situation occurs again, the Constitution is still operative here."
Tension had long been brewing between the community and the police department. "To put it in perspective, according to a report from ArchCity Defenders, the city of Ferguson has more warrants than residents," Lee says. "Most of these warrants are from unpaid fines for nonviolent offenses. Poor people and young men in Ferguson and the surrounding cities routinely find themselves passed from jail to jail as they are picked up for warrants for these unpaid fines, which grow with each missed court date. For many young people, these warrants act as a barrier to housing and employment." 
SLU Law's response was a call for amnesty. "The first city council meeting after the tragic events of August 9, I read a statement before the Ferguson City Council and about 400 people were there," says Erica Mazzotti, a third-year law student. "It was our public announcement of our call for amnesty, which would wipe out underlying offense for traffic and nonviolent offenses. Since then, we have renewed our call for amnesty. … Multiple municipalities have implemented some form of the amnesty program, although it fell short of ours."
Mazzotti says her involvement with the civil litigation clinic over the past year has opened her eyes, adding, "We currently have 14 lawsuits against municipalities for illegal court practices," including targeted warrants and fines that disproportionately affect the African-American community. "This has all been about awareness. I come from a small town in central Illinois. I had no idea of these problems or the way that people are treated by the system. Now that I've seen the wrongdoing and violations, I want to be part of the solution."
The depth of the problems was brought to light March 4, when the U.S. Department of Justice issued a report concluding that Ferguson's police department had routinely violated the constitutional rights of black residents. After the report's release, the Missouri Supreme Court transferred pending municipal court cases in Ferguson to a state appellate judge, which SLU Law and ArchCity Defenders had requested. 
"The report identifies many of the same issues as our litigation and policy work," says professor Roediger. "The problem we still have to tackle in St. Louis County is that these unconstitutional practices, including the jailing of poor people for being unable to make payments, [are] countywide and not limited to Ferguson. Until reforms are instituted in each municipality, we cannot claim any victory." 
The heat of civil unrest has ebbed and flowed since August—on March 12, two officers were shot and injured outside the Ferguson police station during a protest—and Lee says clinic students will continue to work on issues related to Ferguson. 
"I am continuously impressed with the response, the compassion, the number of [pro bono] hours, which were significant. It doesn't stop at 5 o'clock," she says. "In terms of the amnesty and warrant issue, there is clearly much greater awareness of the situation. So you have, whether it's the executive branch, the legislative branch or the judiciary—they're now all wrestling with this issue. Is this right? Is this fair? Is it just? There is a continuing conversation that is happening right here, and it's happening nationally."
Mazzotti, who graduates in May, feels SLU Law's clinical program has informed her future lawyering. "I went to law school because I wanted to help people. It was really simple. But I had no idea the number of ways that having a law degree can benefit those in need," she says. "I know the ABA requires a certain number of pro bono hours per year; it needs to be doubled. Tripled. What's the point of having a law degree if you can't help those who really need it?" 
Other Featured Articles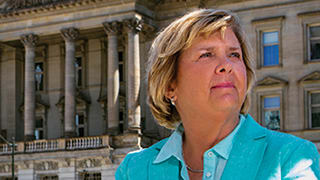 From the Ground Up
Kathleen Bogas has been part of employment discrimination cases since the foundation of the law Featuring Kathleen L. Bogas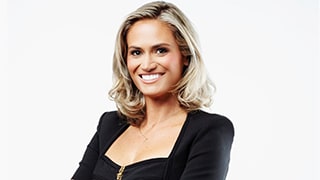 A Gun in the Courtroom and the Attorney Who Sounded the Alarm
Talking with Lauren Varnado about the much-publicized ordeal Featuring Lauren Varnado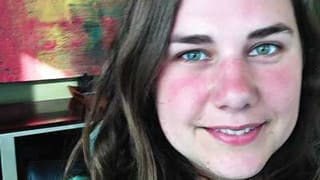 Good Behavior
Beth Hutchens' behavioral therapy background brings depth to her immigration practice Featuring Beth Hutchens