Just the Facts, Ma'am
Eric Kahn and Rubin Sinins 'make it right for Molly' in the Tyler Clementi case
Published in 2013 New Jersey Super Lawyers magazine on March 15, 2013
Updated on April 9, 2013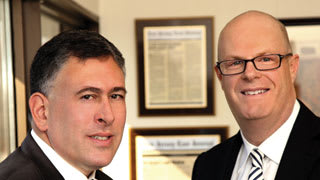 On Sept. 19, 2010, Rutgers University student Tyler Clementi had a male visitor in his dorm room and asked his roommate, Dharun Ravi, if he could have the room to himself. Obliging, Ravi wandered across the hall to visit his friend Molly Wei. He told her about the visitor.
Curious about what was taking place, Ravi used Wei's MacBook Pro and a remotely operated webcam to spy on the proceedings. When the two turned on the camera, they saw Clementi and his visitor kissing. They watched the streaming feed for a few seconds and then closed the laptop. Then Ravi sent out a tweet: "Roommate asked for the room till midnight. I went into molly's room and turned on my webcam. I saw him making out with a dude. Yay."
About an hour later, five friends showed up in Wei's room. "One girl was really persistent [about turning the MacBook back on], so then I said OK," Wei told police. "I clicked the video button and it came on again for, like, a second or two before we turned it off. We saw Tyler again … and their tops were off, and as soon as we saw that, we turned it off."
Ravi tried to spy on his roommate again two nights later—without Wei's involvement—but failed. Clementi had read Ravi's tweet, put two and two together and unplugged the webcam.
On September 22, Clementi, an accomplished violinist from Ridgewood, took a train into New York City, walked onto the George Washington Bridge and jumped. He left a letter for his family and one last status update on Facebook: "Jumping off the gw bridge sorry."
Media outlets ranging from The New York Times to The Guardian picked up the story. Not long afterward, Eric Kahn got a call from his longtime friend and law partner, Rubin Sinins. Sinins said he needed Kahn to put on a suit and come down to Javerbaum Wurgaft Hicks Kahn Wikstrom & Sinins' Springfield office. It couldn't wait.
When Kahn arrived, he found Molly Wei. Four hours later, he and Sinins were on the case.
Wei, an 18-year-old from a New Jersey suburb, had been charged with two counts of invasion of privacy and was facing five years in prison for her role in the sad, sordid tale.
"There was just so much adverse publicity already out there—a tidal wave of negative information—all of which was completely wrong," says Sinins, a criminal lawyer. "So we knew we were in for a struggle to try and change the conversation, while also helping this 18-year-old girl navigate the criminal justice system."
The attorneys knew the story before the Wei family contacted them. But the narrative—along with all of its complexity and nuance—had been swiftly distorted. Long before even a pretrial hearing, Wei and Ravi had become symbols of the potentially tragic perils of cyberbullying, homophobia and intolerance.
"There was an immediate snap judgment that Molly and Dharun did something, and that because of what they did, Tyler committed suicide," recalls Kahn, a civil trial attorney. "The perception was that this boy killed himself because of what they did, and people rushed to make that link."
"It was our analysis that Molly committed no crime," adds Sinins, "based on the actual facts of what happened on that night."
When they began representing Wei, Sinins and Kahn say they were thrust into the maelstrom of assumptions and outrage—and it hit them when they least expected it. While coaching one of their children's soccer games. While running errands. While striking up conversations at cocktail parties. The most common question: How could you defend someone like her?
"But they got it just plain wrong," says Sinins. "The world was upside down, and we needed to make it right for Molly."
Sitting next to one another, Sinins and Kahn seem an unlikely duo.
Sinins is a tall, gregarious and voluble attorney of 43 years. Bespectacled and humming with energy, on this day, his shirt is halfway untucked. His parents wanted him to become a doctor, but his inherent passion for civil rights didn't do for hospital halls. The epiphany occurred one afternoon while he watched a documentary on the Chicago Eight, protestors at the 1968 Democratic National Convention who were charged with conspiracy to incite a riot.
The 45-year-old Kahn is quieter and more reserved, with gray-streaked hair and narrow eyes that survey situations with a signature, levelheaded formality.
Kahn was less certain about his path. All he knew was that he didn't want to sit behind a desk like an accountant. So he tried law. "There really is no romantic story," he says. Or at least there wasn't until he passed the bar in 1993 and arrived at court the next day. "That's when I fell in love."
Of the duo's dynamic, "I sort of liken it to the show Dragnet," says Sinins. "Eric is like Joe Friday. Cool, collected and very bright. I, on the other hand, am more emotional, maybe a bit more aggressive. And the combination just works."
Kahn agrees. "I can get up and give an opening statement that's very calm and organized," he says. "Then Rubin may cross-examine a defendant and just rip it up. It's a good contrast."
The seeds of that contrast were planted in 2005 when Javerbaum Wurgaft's senior partner, Ken Javerbaum, introduced the two men.
"Not only did they have so much in common, but I was also intrigued by the differences in their personalities," says Javerbaum. "Rubin's a criminal lawyer, and the nature of criminal lawyers is that they're much more feisty and aggressive and dramatic. That's not the case for an effective civil lawyer like Eric. But it was a wonderful blend, and I feel a kind of paternal pride in having brought them together."
Sinins and Kahn struck up a personal and professional relationship. Then, in late 2006, they decided the partnership was too good to keep at arm's length and officially merged their practices on Jan. 1, 2007. Since then they've tried four cases together, each one emblematic of their strength as a unit.
Consider their first case.
In a 2009 trial, they represented the estate of Rasheed Moore against the city of Newark. The case involved the 2005 death of Moore, an unarmed motorist who was shot 26 times by two police officers after Moore's car collided with a police vehicle at an intersection. A chase ensued until Moore's vehicle spun out of control and hit a snowbank.
Kahn conducted the pretrial deposition, methodically asking one of the officers to tell his version of the story. He told Kahn that as he approached Moore's car, Moore threw it into reverse and stepped on the gas. Fearing for his life, the officer said, he opened fire.
But Kahn had something in his back pocket: A medical examiner had written a scene report stating that Moore's car was found in neutral.
"The defense also had this information but simply forgot about it, and of course, I didn't let on," says Kahn. "And when it came to the trial, it was devastating." The case ended in a $1.1 million verdict for their client.
Says Sinins, "When Eric took that deposition he didn't raise his voice, just kept it low-key. All the while, the witness was slowly lowering himself into a hole. And we never would have gotten all that material for cross-examination if not for Eric being Joe Friday."
Sinins, who has given lectures and written amicus briefs about the intersection of privacy law and new technology, was intrigued by the unprecedented nature of the Wei case. Laws are still evolving to include technology like webcams and Twitter.
"A lot of people don't understand these new issues cropping up around technology and privacy," says Sinins. "Tweeting, emailing, text messaging—these are like retroactive wiretaps. People don't understand just how significant the privacy intrusion can be."
Within days of being retained, Sinins and Kahn issued a press release.
In it, the two lawyers first expressed that their thoughts and prayers went out to the Clementi family. But the release also served to stem the tide of unfair publicity they say their client had endured.
"When you saw the media coverage against her and the public reaction on Facebook and the comments on news articles, it was staggering," says Kahn. "She was receiving death threats."
"This classic rush to judgment ignores Molly's basic right to fairness and presumption of innocence," the press release read. "We can only hope, for everyone's sake, that the truth will not be lost forever in the process."
And the truth, the lawyers say, was far more nuanced than most realized.
Several news reports claimed that Wei and Ravi watched Clementi having sex with his visitor, which Wei's lawyers say was not true. New Jersey police also made a mistake when they initially charged Wei, alleging she and Ravi had recorded and broadcast the footage of Clementi, but the webcam image was neither recorded nor broadcast.
Kahn says it's also important to note that police questioned Wei after Clementi went missing. When they were finished, they released her and told her to contact them if she had any more information.
"No one [comes back]," says Sinins. "But guess who did? Molly. And that's when they arrested her." (Wei went back to the police with information she had heard that Ravi had tried spying again, two nights after the initial incident.)
Finally, Wei's role in the story was smaller than Ravi's. "This was not a typical criminal case, which essentially requires manning the battleships," says Sinins. "Molly really is a great person. She's a smart young woman. She could be my daughter. Eric's daughter. She's as upstanding and honest as the day is long. We fell in love with her from the minute we met her."
Wei entered into a diversionary program. "[It's] called pretrial intervention, which was not a plea deal," Sinins says. At the end of the intervention, the charges against her are to be dismissed. She was also required to complete 300 hours of community service as well as undergo counseling for cyberbullying and interacting with individuals who have alternative lifestyles.
"We attended court when Molly testified against Ravi," Sinins says. "She was 19. Maybe 20. And when I looked at her up on the stand, I noticed that she had some gray hair. This beautiful young woman had streaks of gray hair. Seeing that was an unbelievable experience."
"They did a superb job representing Molly Wei," says Henry Klingeman, a criminal defense attorney and longtime friend of Sinins. "Not only did they keep her out of serious trouble, but they handled the high-profile nature of the case in a way that did her a great service. Oftentimes these high-profile cases end up with lawyers either crumbling or doing something silly that harms the client's interest. They didn't fall into any of those traps."
When asked if this case worked out how they'd hoped, Sinins and Kahn lean back and consider.
"I've always preached the importance of a criminal defense lawyer as the one person you can count on to present your side and advocate on your behalf," says Sinins. "I think this case brought that home. Here was an innocent person, a good person, getting swept up in something much larger. We're working toward restoring her reputation."
Other Featured Articles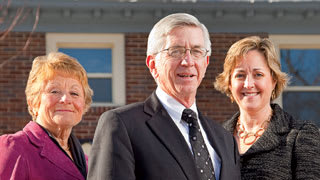 Family Law
After following in the footsteps of her parents, Ann and Ed, Kathleen DeLaney now leads the way Featuring Ann M. DeLaney, Kathleen A. DeLaney,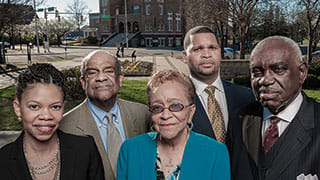 'We've Come a Rather Remarkable Way'
An oral history of civil rights and the African-American bar 60 years after Montgomery Featuring Kendall C. Dunson, G. Courtney French, Fred D. Gray, , Derrick A. Mills, Kenneth O. Simon, Stephanie Mays, Danielle Ward Mason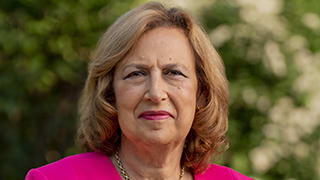 Reality? Check.
Alisse C. Camazine tells clients the truth—over and over again Featuring Alisse C. Camazine