Lights, Camera, Newark
Brooke Barnett gets real—twice
Published in 2020 New Jersey Super Lawyers magazine

on March 17, 2020
Brooke Barnett pulls no punches. 
"I'm a 40-something, Jewish-Italian New Jersey girl in a same-sex relationship practicing criminal law in Newark," Barnett says. "You get what you get with me." 
That rawness helped cast her in two reality series.
It started when a colleague told Barnett she ought to meet then-Mayor Cory Booker about a documentary he was involved in in 2009 called Brick City. She thought, 'Why not?' 
The series, executive-produced by Forrest Whitaker and directed by award-winning filmmakers Marc Levin and Mark Benjamin, focused on the daily drama of life in gritty Newark, from City Hall to the streets, and tracked key players like Booker, then-police director Garry McCarthy, feuding gang members and, in season two, Barnett.
Her arc focuses on her work for Dashaun "Jiwe" Morris, who, in 2009, was charged with attempted murder. Morris, recruited to the Bloods as a 12-year-old, lived a lifestyle common in Newark, which Barnett says continues to struggle to rise out of decades of violence and poverty. 
"It can be a very sad place," she says. "You see the rawness of life here. It's a reminder that not everything is easy. Yet there's also something really beautiful about it, because there's an energy of change. I thrive on that energy."
Morris' three-week jury trial plays out in the series—he was acquitted of all charges, based on self-defense. Barnett also gets screen time with client Jessica "Jayda" Jacques, a former Blood who mentors young girls. The show won a Peabody in 2010 and was nominated for an Emmy.
"That experience was surreal," Barnett says. "And real. I believed very much in [Morris], and the experience of what I got to do for him while being a part of something so important was just phenomenal." 
So beloved were Barnett and Jacques that in 2013, Levin asked them back for another series, Jersey Strong. This time the focus on Barnett was tight and constant.
"I've got a law firm to run, and it's a high-stakes, high-stress situation," Barnett says. "To have cameras there, [and] as soon as I walk in the door at home … it was trying on my relationship."
Jersey Strong focused explicitly on the households of Jacques and fiancée Darel "Creep" Evans (a former gang member and anti-violence activist who was murdered in 2015), and of Barnett and life partner of almost 15 years Maggie Voelkel, who works at BMB Law as firm office manager. 
While Jersey Strong was a little too rehearsed for Barnett's liking, it came along at a critical moment: the Barnett-Voelkel household was only the second two-mom family shown on cable TV (the first was ABC Family's The Fosters). Barnett is proud of the fact, considering that when she came out, she wasn't sure how it'd impact her career.
"Maggie is the love of my life. But when I met her, I was 28 and I had just broken off my engagement to a man. Being out in a same-sex relationship almost 15 years ago was not so common or accepted the way it is today," Barnett says. "The law partner I had at the time ended the partnership, and I remember thinking if I was ostracized by my clients or the practice of criminal law, well, then, I would advocate for anyone that would accept me." 
Barnett's work is now almost evenly split between criminal and civil work. In early 2020, she settled a case for $5 million against Middlesex County after a man died in jail after spending the last nine hours of his life restrained in a chair. 
"The arenas are so different, but they have in common these big, systemic issues that I want to fight," Barnett says. "I'm coming to take over the civil forum, going against the big insurance companies and dealing with big power, in the bureaucratic sense. I hope they're ready for me."
Other Featured Articles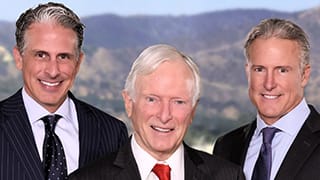 McNicholas & McNicholas & McNicholas
A father, two sons, and letting Rodman be Rodman Featuring Matthew S. McNicholas, Patrick McNicholas, John P. McNicholas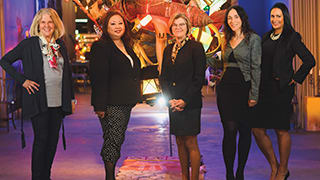 My Name is My Name
Five Pennsylvania solo acts on why they stepped out alone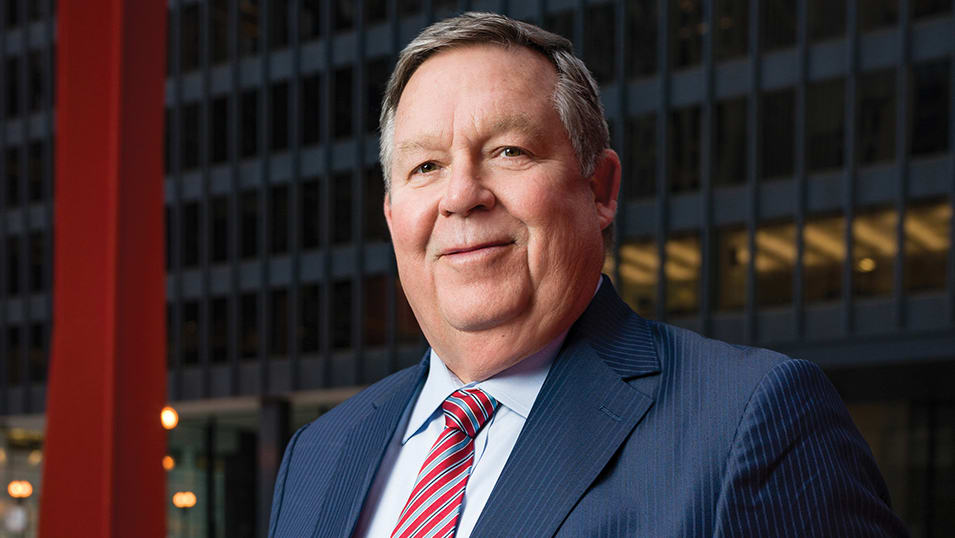 Protecting the Unprotected
Joe Monahan's ongoing campaign for mental health and people with disabilities Featuring Joseph T. Monahan