O Solo Mio
When Marina Solo arrived in America 16 years ago, religious freedoms, and Halloween, were foreign concepts
Published in 2008 New Jersey Rising Stars magazine on June 14, 2008
Updated on October 2, 2019
On Nov. 1, 1992, Marina Solo and her family arrived in America from crumbling communist Russia. "The conditions at home were unstable," says Solo, a 33-year-old partner at Greenbaum, Rowe, Smith & Davis. "Judaism was not tolerated, and it was scary to be there."
Fueled by the desire for better lives and religious freedom, the Solos came to America, settling in New Jersey.
"It's sad to leave friends and family, but we viewed America as a land of opportunity," she says. "You can build your future if you want to. It was worth the risk."
A funny thing happened on the way from the airport.
"We noticed all these pumpkins," she says. "And there were these ghosts and skeletons in front yards. I didn't understand it at all."
Mystified, Solo observed as the trappings of Halloween dissipated over the next several days.
"That was my first brush with the culture," she says. "One year later, when it returned, I thought, 'So that's what that was.'"
Born in Moscow, Solo finished one year at Moscow State University before arriving here at age 17. "Since education was free, there was a lot of competition," she says. "My parents thought if they started me early, I'd have more chances of getting in."
Stateside, Solo enrolled at Rutgers University with "decent English."
"Comprehension was relatively poor because for outsiders, hearing native speakers pronounce a word is difficult," she says. "Then there are the words you know but don't use every day, like 'high-rise building.' At the same time, you don't know how to ask for scissors."
Solo arrived with aspirations to be a doctor, but her objectives soon changed.
"I realized if you knew the law, you could go far. It's a knowledge that gives you power," she says. "Plus, I could never do an autopsy."
After finishing Rutgers in three years, she went on to Seton Hall for law school. Once she graduated, she did something that astonished her: she landed a job.
"Here it's like … you wanna be a lawyer? OK. Apply, get an interview, and eventually you'll get a job," says Solo, who worked at St. John & Wayne (now LeClair Ryan). "With Russia's employment situation, even if you're great, you need connections. I graduated with zero contacts, but at the same time, I had possibility."
Solo works in her firm's corporate group, where she has developed a fluency in complex, multimillion-dollar transactions. She prides herself on structuring win-win scenarios.
"It's about achieving that balance of getting clients what they want and having the other side agree," she says. "I live for that Zen moment where everyone is happy."
Grateful for the opportunity afforded her, Solo counseled new immigrants for Jewish Vocational Services. "You are so shocked and confused by the culture that having someone to talk to and walk you through some things makes a huge difference," she says.
She made a return trip to Russia in 2005 and discovered a hard truth. "I no longer fit in. I tried to watch TV and found that I could not relate to the movies or music," she says. "My visit made it very obvious that this really beautiful and complex country is really no longer my home. My home is here, in the U.S., where English has become my primary language, where I know the laws and the customs."
And there's one more thing. "The smiles," she says, sporting one of her own. "In Russia, it's culturally not the same. We're not brought up to smile at strangers. So when it happens here, it really makes your day."
Other Featured Articles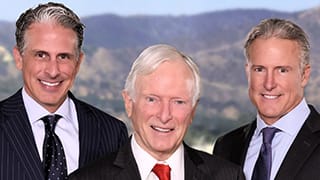 McNicholas & McNicholas & McNicholas
A father, two sons, and letting Rodman be Rodman Featuring Matthew S. McNicholas, Patrick McNicholas, John P. McNicholas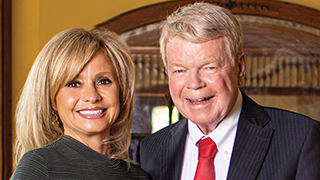 The Bulldog and the Scholar
How Tara Knight and Hugh Keefe became Connecticut's criminal law power couple Featuring Hugh F. Keefe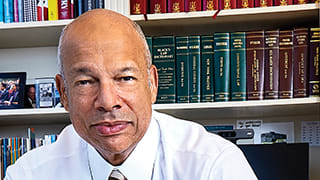 The Public Service Call
Jeh Johnson keeps giving back to his country Featuring Jeh C. Johnson