Second Chance
How Donald Lomurro and Christina Harvey got the state Supreme Court to consider a path back for disbarred lawyers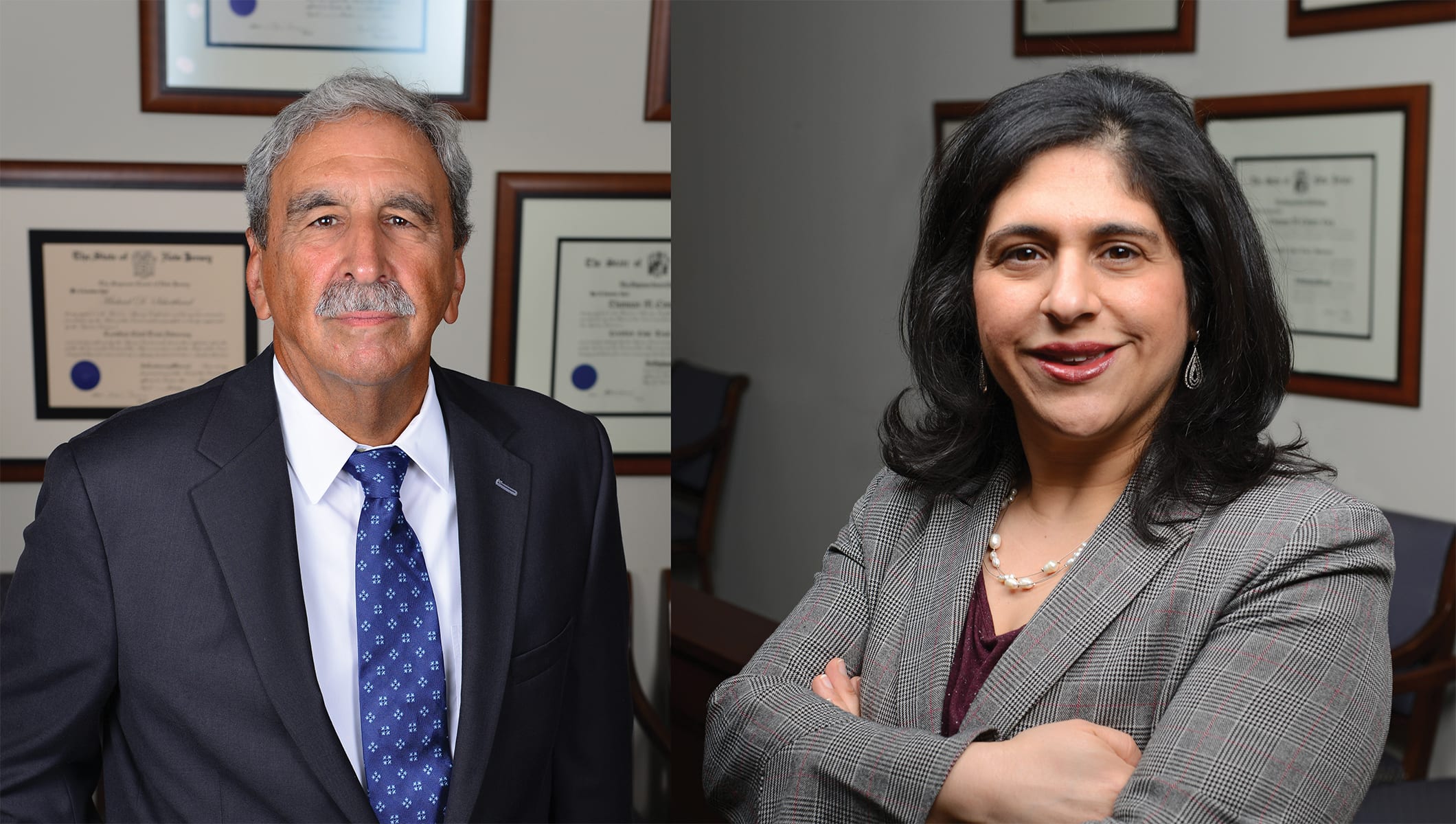 Published in 2023 New Jersey Super Lawyers magazine
By Harris Meyer on May 8, 2023
A 1979 ruling by the state Supreme Court, In re Wilson, established a strict disbarment-with-no-reinstatement policy for attorneys found to have knowingly misappropriated client funds.
Pretty cut and dried, right? Not to Donald Lomurro, who has long been troubled by the ruling's effect on New Jersey attorneys he considered skilled practitioners who faced permanent disbarment on the grounds that they had mishandled client funds—even when they hadn't caused those clients any financial losses.
"I would see so many cases of lawyers—mostly solo lawyers—who've done good work representing underserved people and people of color, who were disbarred permanently," says Lomurro, founder and managing partner of Lomurro Law, a 25-attorney firm in Freehold. "Meanwhile, some big-firm lawyers did far worse things but got a mild suspension. It was always an issue for me."
That's why Lomurro was receptive when solo attorney Dionne Wade walked into his office in 2017 after several other firms had refused to represent her in a disciplinary case brought by the state Office of Attorney Ethics. Once he heard her story and sized up her character, he agreed to take the case.
"Dionne is such a unique person, and the merits of her case were so striking, that I thought we could make a compelling argument for the [Supreme Court] to reexamine the issue," he says. "I told her the odds are that we will lose, but we can change the law and hopefully you can get your license back."
The case arose from a random audit of Wade's practice by the Office of Attorney Ethics in 2017. It found that Wade, who started practicing law in Paterson in 2002, had commingled the funds of some clients with her own business account, though she replenished the funds and none of the clients lost money, according to the Supreme Court ruling. She admitted using client funds without permission to pay various expenses but claimed she didn't know it was wrong to borrow the money until alerted by the ethics investigator. After that, she said, she didn't do it again.
Working pro bono, Lomurro and colleague Christina Vassiliou Harvey spent about 600 hours over four years representing Wade through hearings before the Office of Attorney Ethics, the Disciplinary Review Board, and the state Supreme Court. That culminated in a high court decision last June that, as predicted, disbarred Wade. But the court also established a committee of lawyers and non-lawyers to study whether disbarment should always be permanent for attorneys found to have knowingly misappropriated client funds, as well as for other serious misconduct.
"We believe it is time to reevaluate the current approach to permanent disbarment," wrote Chief Justice Stuart Rabner. "The question—and the challenge—is whether and how to create a rigorous system that can determine if a lawyer disbarred for those reasons deserves a second chance years later."
If the committee recommends such a path, and the high court agrees, hundreds of former New Jersey lawyers would
be affected.
Currently, the ABA recommends allowing applications for reinstatement starting five years after disbarment. The criteria it recommends include compliance with disciplinary orders, rehabilitative treatment for physical or mental infirmities, recognition of the wrongness of the misconduct, proof of integrity, competence to practice, and repeat passage of the Bar exam.
"I commend Don and Christina for taking on this issue," says Jeralyn Lawrence, a member of the Supreme Court committee considering the issue and president of the New Jersey State Bar, whose board has voted in favor of creating a system for reinstatement. "We're way behind, and we need to catch up to our brother and sister states."
"For lawyers like Dionne Wade, the punishment doesn't fit the crime and they deserve a path back," Lawrence adds.
Wade said she's grateful for the Supreme Court decision potentially giving her the chance to someday regain her license. "Mr. Lomurro put himself in my shoes and really connected with me on a personal level," she says. "They did an awesome job, really putting in the work and making me a part of the process."
Wade put herself through college and law school. She said she never learned basic financial skills like balancing a checkbook. Practicing out of her home, she represented churches and low-income clients in the inner city. The Disciplinary Review Board called her "a remarkable person who had overcome tremendous personal obstacles … to become a pillar of her church and local community," with a "stellar personal reputation."
"She was in the street helping people who didn't have a lawyer, and she never said no to people," says Harvey, a partner at the Lomurro firm who represents attorneys on ethics issues and who handled most of the extensive research in Wade's case. "She's the perfect example of someone who should be reinstated after disbarment."
For oral arguments before the Supreme Court in September 2021, Lomurro chose an unorthodox tactic. He asked the justices to allow Wade to speak to the court before the attorneys on either side spoke. "Putting a face on your argument can be very important," he explains. "There's a risk to it, but I thought the risk was outweighed by the quality of my client. Dionne maintained her composure and told her story, and I believe she handled most of the questions very well."
"I was nervous because it's intimidating looking up at the justices," Wade says. "But they were interested in hearing my part of the story, and they demonstrated they had a thorough knowledge of my case. None of the questions were easy, but I did the best I could."
Lomurro argued to the court not only that Wade shouldn't be disbarred, but that the court should revise the Wilson rule to consider actual loss to clients and mitigating factors such as community service. In addition, he urged bringing the penalty for Wilson violations into line with other types of misconduct, citing cases of New Jersey attorneys who received license suspensions as short as six months after being convicted of state and federal crimes such as theft, fraud, arson, bribery and suborning perjury.
When the ruling finally came in June, Wade said she had mixed feelings. "Losing my license hurt me deeply," she says. "But it helps knowing there could be a pathway back."
Meanwhile, Wade got a job as human resources coordinator for the township of Hillside. "Thank God I landed on my feet," she says.
Lomurro has also solicited letters to submit to the committee from eight other disbarred attorneys who have compelling cases for reinstatement.
Lawrence said she hopes the committee will recommend a reinstatement pathway. Meanwhile, the state Bar is studying ways to help solo and small-firm lawyers with management of client funds. "There's not a lot of mercy for attorneys who outright steal," Lawrence says. "But when good lawyers make mistakes like bookkeeping errors, the ethics rules shouldn't be used to punish them."
Lomurro, 70, says the Wade case ranks as one of the most satisfying of his career, along with winning exoneration for a young woman wrongfully convicted of murder. He's writing a book about that one.
"The biggest cases I've had are my pro bono cases," he says. "You say, 'This is why I went to law school. We'll make no money, but it's the right thing to do.'"
---
Cause for Concern
New Jersey is one of eight states that do not allow attorneys to apply for reinstatement after they have been disbarred. In addition, Louisiana lets its Supreme Court permanently disbar attorneys.
All 50 states and the District of Columbia disbar attorneys for serious ethical violations, according to the Supreme Court of New Jersey's June 2022 opinion in Wade's case. Most jurisdictions, however, allow attorneys to reapply five years after disbarment.
Lomurro says reforming the attorney discipline system would contribute to greater racial equity, citing a 2019 State Bar of California study which found the disbarment/resignation rate was four times higher for Black male lawyers than for white male lawyers, and more than twice as high for Black female lawyers as for white female lawyers.
"Let's not kid ourselves," he says. "There is a racial impact in everything in life."
Search attorney feature articles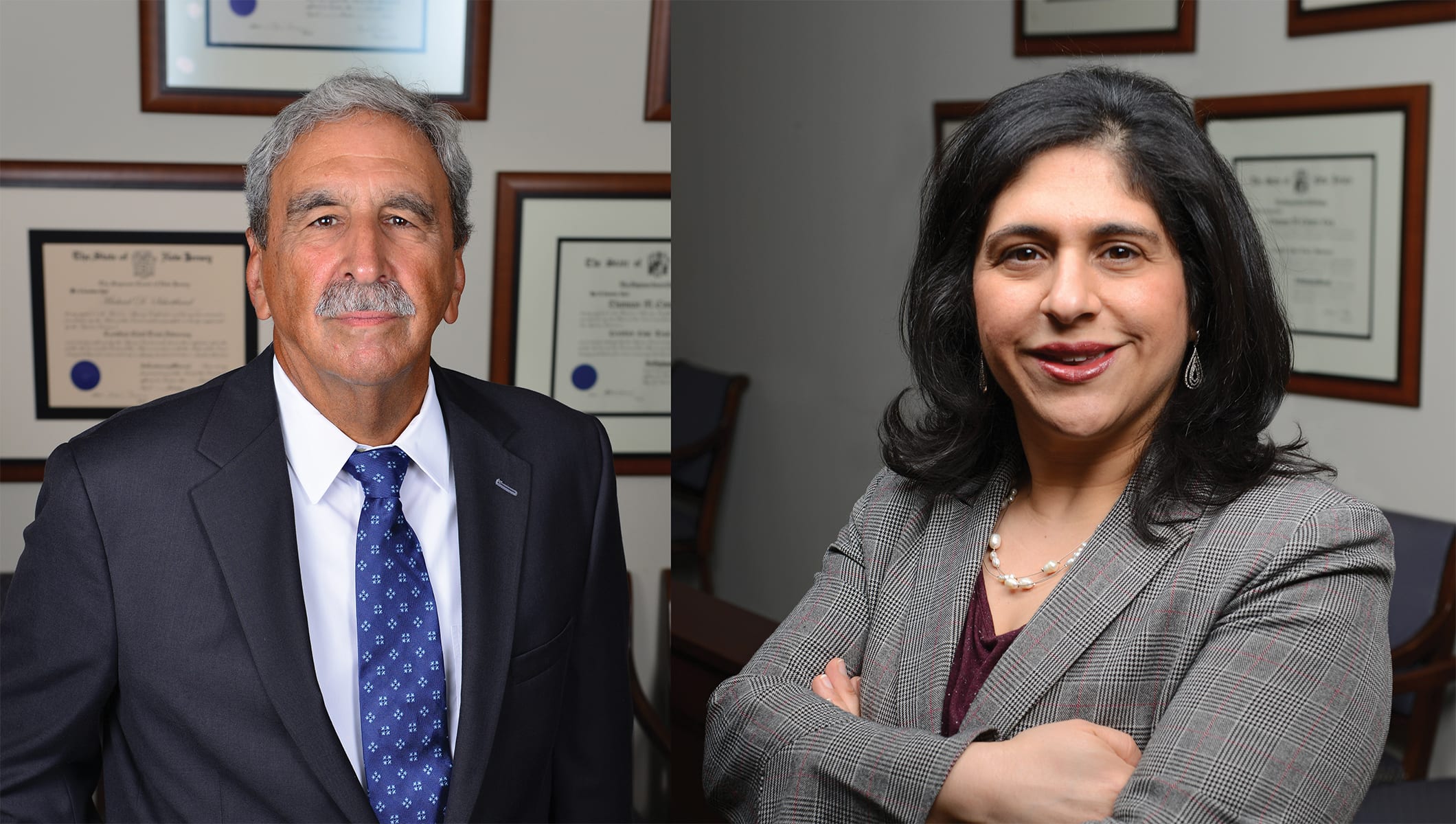 Featured lawyers
Helpful links
Other featured articles
Steve van Stempvoort and Andy Portinga's unconventional petition for cert on behalf of The Onion
If Salvador Mungia had his way, 'justice for all' would be a given
Getting into the class-action weeds with 20-for-20 lawyer Graham LippSmith
View more articles featuring lawyers
Find top lawyers with confidence
The Super Lawyers patented selection process is peer influenced and research driven, selecting the top 5% of attorneys to the Super Lawyers lists each year. We know lawyers and make it easy to connect with them.
Find a lawyer near you