The Most Popular Guy in the Neighborhood
How Jim Hacker became the Beyoncé of the New York Bar
Published in 2022 Upstate New York Super Lawyers magazine on August 25, 2022
Updated on January 13, 2023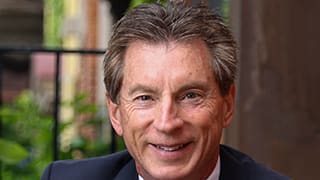 Jim Hacker's professional life can be neatly bookended by two men with the same name.
When Hacker entered Albany Law School in 1981, he says, "I didn't know a tort from a French pastry," but at his freshman orientation a titan of Albany law came to speak. His name was E. Stewart Jones, and he brought with him a legal family legacy that dates back to 1898. "Everybody knew he was the guy," Hacker says.
In his address, Jones told the 1Ls that to be successful in this profession, you have to be a workaholic. Hacker remembers thinking: "Uh-oh. Is it too late to get my deposit back?"
Fast forward to 2015, when Hacker merged his successful boutique law firm, Hacker Murphy, with that of another titanic regional attorney: E. Stewart Jones Jr. By this time, Hacker had a rep of his own, becoming, according to Jones Jr., "the top gun of his generation of litigators."
He has tried more than 100 cases to verdict in an era when fewer cases make it to trial. He's earned more than a dozen million-dollar verdicts and settlements in state and federal court. His personal injury practice has combined with mediation, and he has mediated and arbitrated more than 750 cases in the last 15 years.
He was lead counsel in one of the region's most infamous cases, the Ethan Allen tour boat disaster in 2005, in which 20 people died on Lake George. In that case, Hacker litigated concurrent lawsuits in the New York State Supreme Court, the New York State Court of Claims and the U.S. Court of Appeals for the Second Circuit, winning an undisclosed settlement.
Hacker has chaired or served on the boards of such organizations as the Legal Aid Society of Northeastern New York, the New York State Academy of Trial Lawyers and local trial lawyers associations. He is also a member of the National Academy of Distinguished Neutrals and has been appointed as a United States District Court Mediator, and elected to American College of Trial Lawyers and International Academy of Trial Lawyers.
His humor tends toward self-deprecating. "My life is more timing than talent," he says. "That should be on my tombstone."
His partner, David Murphy, notes that Hacker is the only member of the New York Bar in the Capital District known solely by his last name. "He's like Beyoncé," he says.

Sitting behind a cyclonically messy desk in his office in the Gilded Age-era townhouse in downtown Troy that serves as the home of E. Stewart Jones Hacker Murphy, Hacker, the firm's managing partner, looks a decade or more younger than his 63 years. He is in fighting form, an age-appropriate approximation of the football and rugby player he was in high school, college and law school. His blue suit is crisp, his white shirt crisper.
Hacker says litigation is putting puzzle pieces together in the shape of a story. "Make it a narrative, that's the No. 1 thing. Two, make it simple to understand. And three and most important, it has to be compelling without being overbearing," Hacker says. "That's a fine line."
The first story he tells today is not about the law. It's about his father, whose own father abandoned him when he was an infant. "[My grandfather] went for the proverbial loaf of bread and never came back," Hacker says. Ten years later, his father's mother died, and six months after that, his older brother hanged himself. "Here's a 10-year-old kid in 1933, the height of the Depression," Hacker says. "He never talked about it much, and I never knew it until much later. He remembered being at a family meeting, hearing the grown-ups saying, 'What do we do with him?' He was raised by a spinster aunt."
He also became the first in his family to go to college. Hacker's father's passion was music. He was a professional trumpet player who served in the Army band during World War II. Married with three kids—Jim is the youngest—he raised his family in Utica. Like most musicians, he had trouble supporting his family with performing alone, so he became a public school music teacher.
Education, Hacker says, was a driving force in his family. So was music, but Hacker says, "I sucked." Sports were his thing. He fondly remembers his dad dragging the family around their neighborhood during the holidays playing Christmas carols. "It's always cold in Utica," Hacker says. "I couldn't figure out why he did it. I realized when I got older, it was because every house gave you a drink. In Utica then the drinking age was about 11."
His father loved to travel, too, and they'd take their pop-up trailer on summer adventures, instilling a wanderlust that Hacker still indulges when he can. "It was a great childhood," he says. "My role model was my dad. As I get older, I tend to look back and think, 'I'm 63. When my father was 63 I was 25, and I think when he was 25, that was so long ago.' My dad, what was it like to grow up like that?" His eyes grow moist and his voice cracks. "You hope you can impress upon your kids the importance of family. Trying to do what's right as opposed to what's expedient. If you find something you like to do, chances are you'll be good at it, and you'll make a good living at it, and it won't be work."
Hacker went to nearby Hamilton College solely because his high school football coach recommended him to the college coach, and the school gave him the most financial aid, he says. And he went to Albany Law because he expected to work in New York City. He loved law school, played rugby, made lifelong friends and worked throughout to pay the bills. "Back then you could have a job that contributed meaningfully," he says. "Now it's so expensive, it's just a drop in the ocean."
One summer, he worked as a janitor at the law school. "The best job I ever had," he says. "There are other lawyers in this town who worked right along with me."
He mopped floors and fixed toilet seats, and the head janitor would feed him and his friends cushy bartending jobs for cocktail parties at the school.
"John, the head custodian, was just a fabulous guy. We called him 'dad' because he treated us like his kids—he'd watch out for us, make sure we got paid, discipline us when we'd need it, and his wife would have us over and feed us. This guy nurtured a whole generation of law students." (He became so beloved that Hacker helped set up a scholarship in his name. He also established a music scholarship at Hamilton in both his parents' names, just before his father died, in 2009.)
He clerked at a couple of law firms, discovered he liked litigation, and after graduation got a job with a defense litigation firm—mostly in medical malpractice. There were trials scheduled every Monday, and at least one was held every month. "You were given a file and left to your own devices. On your feet. It was great. So much fun meeting judges, meeting other lawyers. I loved defense work for the hospitals. I didn't enjoy working for the insurance companies.
"I couldn't imagine being a transactional lawyer or corporate lawyer—only two or three files. I'd cry I would be so bored. To deal with that human element is what gets me up in the morning."
He also loves that each case is different. "You're not just looking at documents," he says. "You're learning and becoming an expert in new things."
Smoke alarms, for example. When a 2001 house fire resulted in the deaths of two members of a Rotterdam family, Hacker won the survivors $7.5 million in damages, in a case tried five years later in the U.S. Court for the Northern District of New York. Two smoke alarms failed to work, Hacker argued, because they didn't use a type of technology that had been available since 1979. And according to witness testimony, the manufacturer knew the units were inferior. In discovery, Hacker found 750 complaints from other consumers whose detectors had failed.
During deliberations, Hacker says, the jury sent out a hand-written note to the judge, asking for a calculator. That's when he knew he had won. The actual note sits in a frame on his bookshelf. "Those are the cases you remember," he says. "And I went home and made sure I had the right kind of detectors installed in my house."
He also remembers the cases he lost—or thinks he lost—such as the 2005 Ethan Allen disaster.
In October 2005, the 40-foot, tour boat Ethan Allen set out upon Lake George with a group of mostly senior tourists from Michigan. On a fall-foliage tour, the boat capsized in about 70 feet of water, killing 20. Later, reports surfaced that the boat passed inspection although it probably should not have.
Hacker says the disaster was ultimately the responsibility of the State of New York, which says inspectors cannot be held liable, even if they knew the boat was "questionable" but passed it anyway. And that still bothers him. "The ones you lose are the ones that eat at you," he says. Technically, the confidential settlement Hacker secured was a win, but, he says, "the state got off the hook. If you do a root-cause analysis, the state was at fault." If inspectors have immunity, he says, "what's the point of inspections? As far as I know, no one was disciplined. Nothing happened."
His firm with Murphy, Hacker Murphy, was based in Albany. It was small and successful, and Hacker's reputation grew. The hours, as the elder Jones had predicted, were long. "If you want to go into private practice, your family is gonna suffer, everything is gonna suffer," he says. "You really gotta love it, but it's hard to get used to." It's no wonder, he says, that his kids—he has two with his wife, Susan—seeing him at the kitchen table late every Sunday night, didn't want to go to law school.
Around 2013, he got a call from Jones Jr., who was double-booked and needed a litigator to help an associate with a case. Jones had never asked anybody to try any of his cases before. "I said sure, I don't have anything on—which was a total lie," Hacker says with a laugh. "I cancelled everything to pick this up."
The case settled, and the partnership fostered the idea that they combine Hacker Murphy's commercial and mediation practice with Jones' criminal focus. Hacker is also adept at the business of running a practice, which Jones knew was important but had little time to do. The merger, Jones says, "was a lifesaver, the best thing I've ever done in the practice of law. … [Hacker] has a breadth of skills that would be attractive to any firm. He works like hell, he's a quick learner, he's innovative, and incredibly fair and honest. I would trust him with anything. He enjoys what he is doing. Plus, he's a great guy and a pleasure to be with."
Murphy, now semi-retired, says that what makes his partner special is not just his abilities as a lawyer. "Trial lawyers are all very confident, to the point of being obnoxiously so. They are all Type A. There are lot of great lawyers, but he is somewhat unique. It's the personal aspects he brings to work. I know it sounds schmaltzy, but his parents taught him to be an empathetic person. That's what sets him apart." As a mediator, Murphy adds, "He can go into a meeting with seven different parties with seven different agendas, and two hours later they come out arm in arm with Hacker, thanking him for making a deal.
"The ultimate compliment as a lawyer is when another lawyer refers a case to you," Murphy says, "and you can't find three lawyers in the Capital District who get more referrals than Jim." He calls him "the most popular guy in his neighborhood."
Hacker's longtime friend and colleague, Terry O'Connor of the firm O'Connor First, calls him "the adult in the room. His trial skills are at the top of the heap, period. He does well and pays it forward. A lot of lawyers can be scabrous chaps; he's not that. He'd probably give you the shirt off his back."
O'Connor introduced Hacker at the International Academy of Trial Lawyers induction ceremony, in London in 2019. After roasting him mercilessly, O'Connor concluded with this story: Hacker was in a big, heated case with lots of lawyers all huddled outside the courtroom talking hush-hush among themselves. "Someone said, 'Where's Hacker?' And Hacker is out in the hallway talking to the guy who is sweeping the floor, asking him about his kid who is going to college," O'Connor says. "That is the essence of Jim." 
Other Featured Articles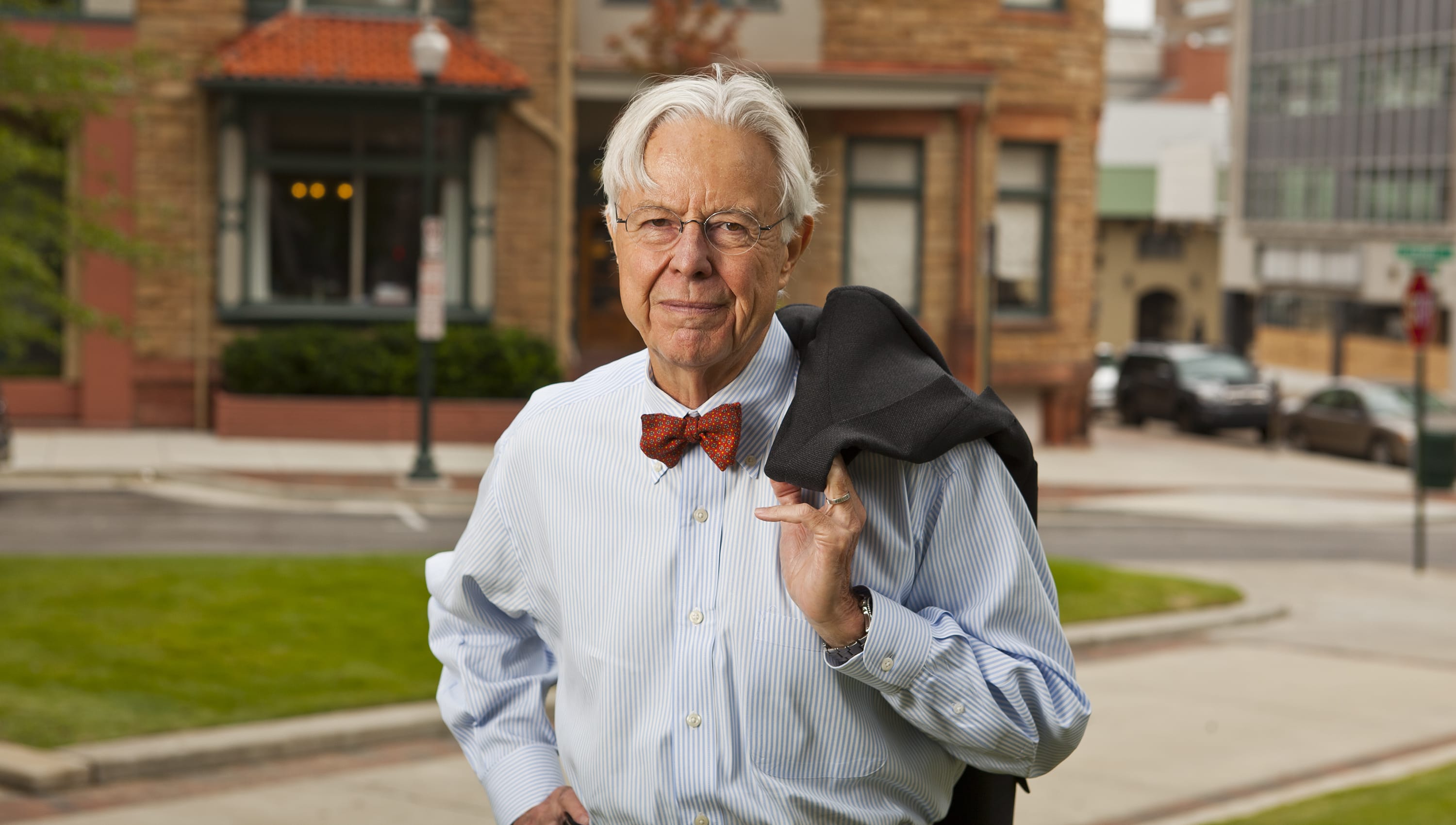 The Last Days with Martin Luther King Jr.
Civil rights attorney Michael Cody talks about his small part in big history Featuring W.J. Michael Cody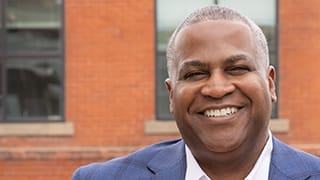 A Desire to Serve
Brian Newby has worked in the governor's office, spent three decades at his law firm, and retired from the Air Force with two stars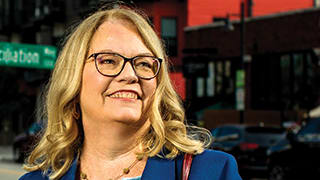 Getting Out of the Way
Laurie Koller helps juries draw their own conclusions Featuring Laurie Koller