The Scientist with a J.D.
IP attorney and hydrologist Alana Fuierer of Heslin Rothenberg is on the cutting edge of cleantech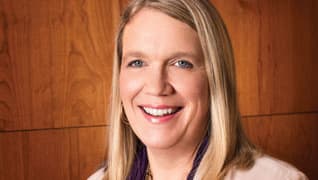 Published in 2013 Upstate New York Super Lawyers magazine
By Amy White on August 19, 2013
Q: You've got a lot of science backing your law degree.
A: My background is in chemistry, but I gravitated to the law. I always enjoyed science, but I didn't see myself working in a lab. It just didn't seem to be a good fit because my verbal and writing skills were a huge asset. I really enjoyed writing.
Originally I was interested in pursuing environmental law. I never thought about patent law or IP. When I started practicing, I did environmental work in Buffalo for a short time, then I had the opportunity to move to Atlanta for a staff attorney position with the 11th Circuit. I was reviewing criminal law and I really didn't enjoy it. I wanted to get back to my science roots, so I actually left the law, which is very bizarre, and moved to New Mexico and got my master's degree in hydrology. I stopped practicing law for three years and just focused on my science. I did that because I decided I wanted to go into IP law, and a more advanced degree would allow me to better counsel my clients.
Q: What exactly does one do with a hydrology degree?
A: Hydrology is a pretty broad area. I specifically worked in groundwater contamination and remediation. A hydrologist would be the person hired to analyze, say, if a waste dump goes here, how will it affect the water supply? They follow the contamination transport underground and do modeling. It's very complicated, with lots of software and programming work. You have to understand the geology and the way water works, the way contaminants work and the way they flow, and so with the modeling, you can predict if the contamination will get into the water supply. There are surface water hydrologists as well, who study, for example, the flow of water on the surface or runoff, watersheds and flood plains. I focused my studies on bioremediation of contaminants that are present in the groundwater, for example, from a dump site.
Q: You wanted to practice environmental law. What happened?
A: I was a little disillusioned with certain aspects of environmental law. What I wanted to do was use my science degrees to be able to work with environmental scientists. But when I got in the area, I realized that what environmental lawyers do is regulation. I just didn't see myself being able to use my assets in that arena. So when I sat back and saw how I could actually use my science background and tech background in the law, IP was the obvious choice.
Q: What kinds of scientist-clients do you work with?
A: Where I'm trying to focus a lot of my energy is in water treatment. One specific area I have worked in is water treatment in connection with hydraulic fracking. Are you familiar with that?
Q: Not exactly. On a recent trip to Boulder, I did see people protesting it, though.
A: Right. Because it's controversial in a lot of communities.
Right now there is a fracking boom in the oil and gas industry. The boom is now, although it's an old technology. So now with the oil crisis, and trying to focus on getting oil domestically, there's been a big push for fracking. It involves wells being drilled into the ground; many are horizontal wells instead of the more traditional vertical type wells that most people envision, you know, where you drill down vertically and the oil just squirts out like a gusher. With fracking, they force water into the wells at really, really high pressure, which then forces the oil out of all the crevices and holes. The reason it's controversial is because so many millions and millions of gallons of water are being pushed into the environment, the water typically has been dosed with chemicals, and there is concern with contamination in the groundwater supplies; also, where does all this water go when it comes back out? In New York State, there's a moratorium on fracking and several communities have banned fracking. But fracking is widespread in neighboring states, like Pennsylvania, and in Texas and Arkansas. The federal administration is also discussing fracking and if there should be more regulation.
But I'm looking at it from a technology side—regardless of the controversy, fracking is moving forward and there is a need for best practices. So what I'm interested in is clients with technologies that are looking at ways to make fracking cleaner, greener and safer. Other water treatment areas I am drawn to are innovations and intellectual property in the area of desalination, purification and municipal water treatment.
Q: Tell me about cleantech.
A: Cleantech isn't one technology. It's a conglomeration of a number of technologies, and those would include solar, wind, geothermal, fuel cells, smart grid, energy storage, biofuels, etc. The one thing they all have in common is the attempt to rely on alternative energies in an environmentally friendly manner as opposed to traditional energy sources. My colleague Victor Cardona and I started the Cleantech Group in 2005, so going on almost 10 years now. Around that time, I think it was Governor Pataki, had put money into clean energy and there had been some funding coming into the Albany area. The Albany and Upstate New York area is a vast wealth of university intellect and ideas. There are so many wonderful universities, and lots of incubators and programs that were being started at the time. So we took a look at our client list and said, wow. We have all these different clients in these different arenas, and there is this money that's out there to spur this innovative growth and the cleantech that's coming in. We need to protect that technology.
Q: How have you watched it evolve? Your firm's group was one of the first in the country, right?
A: Our Cleantech IP Group was one of the, if not the, first in the nation. What I've seen since is a huge growth in the cleantech area and a lot of people have jumped on the bandwagon, fairly quickly. Our CEPGI [Clean Energy Patent Growth Index] is a really good monitor of how the cleantech area has evolved. We've watched the number of patents in the cleantech arena since 2002, and the number of patents that have come out in this area has more than tripled. I think when we first started monitoring cleantech patents with the CEPGI it was like 700 patents a year; now we're up to like 3,000 a year, and the first quarter of 2013 alone had over 700. These patents would cover the areas of wind, solar, fuel cells, hybrid vehicles, biofuels, and although we don't actually monitor water treatment currently in the CEPGI, there's been a big jump in water treatment, too.
Q: What's been the biggest growth sector?
A: Wind has become huge, if you look at the number of patents that have come out of this industry. When we first started, wind was very, very low on the list, and now it's second only to solar. Similarly, hybrid or electric vehicles have been big, and so have fuel cells. New York State is critical in that it's one of the top three states for cleantech patents—the other two include California and Michigan. New York has pushed ahead of Michigan in the past two years. There's a big push in New York for cleantech and clean energy. Albany, Rochester, Syracuse—these areas are really trying to create a cleantech hub. And it's just been really fascinating to watch all of these government entities and companies kind of come together. It's kind of like what Silicon Valley is to software.
Q: What will be the next big thing?
A: I think water is the next big thing. I think desalinization, water filtration, water treatment—especially in the oil and gas industry. A lot of people say water is the next oil. That's in terms of innovation.
In terms of litigation, I think where it's headed could be the hybrid vehicle arena. We're already seen growth there. There's a lot of money in cars; a lot of recent push in the hybrid fuel cell/alternative energy car area, especially from Japan, not necessarily from the United States.
Q: Do you enjoy your work?
A: There are days when I'm doing discovery requests in litigation that can be very tedious, but besides that, when I'm working on my patents and talking with inventors watching them create and invent, or working on an interesting litigation … it is fascinating. I would say 99 percent of my day is intellectually stimulating and different. Nothing is ever typical. That's why I really enjoy this. The cleantech area is so cutting edge. It's not incremental. For example, look at a lot of the software patents that are coming out. They involve small, incremental changes. But cleantech … I think in cleantech, there could be a total game changer, what's called a "disruptive innovation." I want to be there for that.
I'm an attorney first, but I'm a scientist at heart. 
Search attorney feature articles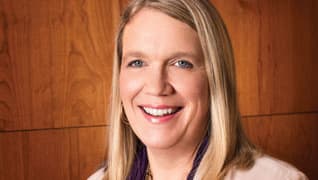 Featured lawyers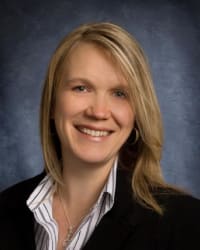 Top rated Intellectual Property lawyer
Heslin Rothenberg Farley & Mesiti, P.C.
Rochester, NY
Helpful links
Other featured articles
The many organizations where Annemarie Kill has volunteered
Why you can't fluster Mona Hanna
Aida Macedo's search for the perfect practice
View more articles featuring lawyers
Find top lawyers with confidence
The Super Lawyers patented selection process is peer influenced and research driven, selecting the top 5% of attorneys to the Super Lawyers lists each year. We know lawyers and make it easy to connect with them.
Find a lawyer near you