Daughter of the Revolution
Christine Walczyk celebrates pioneering women attorneys
Published in 2006 North Carolina Super Lawyers magazine on January 23, 2006
Updated on February 9, 2017
What would you do if you arrived at a new job and found there was only one bathroom — and it was for the opposite sex? Susie Sharp, the first female chief justice of the Supreme Court of North Carolina in 1974, had to contend with just that. Before she was chief justice she was a superior court judge — the first female judge in the state — in 1949, and upon learning of her appointment, Burke County officials refused to alter the solitary bathroom, which consisted of a sink and a urinal. By 11 a.m. on her first day, though, she found relief by bringing in plumbers, carpenters and electricians to update the quarters.
Judge Sharp's is just one of many stories in The Changing Face of Justice: A Look at the First 100 Women Attorneys in North Carolina. The book was published in 2004 by the North Carolina Bar Association, with help from Grafstein & Walczyk business law attorney Christine Walczyk.
Conducting the research was no easy feat, considering records lacked any mention of gender. "Several members of our committee went down to the library and looked at The Supreme Court Reporter and wrote down every female name that appeared and then weeded out the Leslies and Beverlys that were male," says Walczyk. "It was a massive campaign."
So who was the first known female attorney in North Carolina? According to their research, Ann Marwood Durant, who acted as an attorney in 1673 without attending law school or taking the bar exam; neither was required then. In 1937 Caroline Mary Phillips Stoel competed for third in her class at Duke Law with a young man named Richard Nixon, who was known to have said, "I don't mind being beaten, but I do mind being beaten by a woman."
Old rules fell hard. "Some of these women were practicing law in the courtroom before they were allowed to sit on juries [that didn't change until 1946], and they were not allowed to be judges, so you're the only woman in the entire courtroom," says Walczyk.
Typically, a woman was able to practice only if her father or husband ran a firm. "I don't take for granted how far we've come when I read stories like that," says Walczyk. "I just haven't had to deal with those issues. … [Although] about six years ago, a female district court judge in Wake County told me she 'did not allow attorneys to wear pants in her courtroom.' I concluded that she meant women attorneys since all of the men were wearing pants!" She adds, "It was also startling that another woman had this preference."
After Walczyk graduated from Boston College's business school in 1992, she felt she lacked the qualities required to practice law; but she enrolled at the North Carolina School of Law anyway, thinking it would help her in the business world. She emerged a changed person, she says, "relishing the idea of protecting people who needed protection." She now represents and advises small-business owners, and her small firm consists only of women.
Walczyk doesn't have a background in studying women's issues, but she's been involved in organizations where these topics keep "falling in her lap." Topics like the average pay discrepancy between male and female lawyers, which is now $14,000 per year, according to a study by the National Association for Law Placement and the American Bar Association. Or the fact that half of all law school graduates are female but few ascend to positions of power or even make partner. Walczyk attributes this to a stigma against lawyers who work non-standard hours stemming from "entrenched views about the billable hour and about work ethics of attorneys. You're only a good attorney if you work 12 hours a day and six days a week."
Her work with the North Carolina Association of Women Attorneys is attempting to change this attitude. The association gives "balanced work/life awards" to firms that offer family-friendly policies to their employees. There is still progress to be made, but Walczyk doesn't hesitate to credit the first 100 women attorneys in North Carolina. "There's some acknowledgement, at least in the South, that 'we've come a long way, baby.'"
Other Featured Articles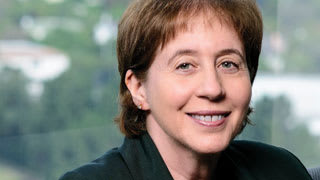 As Much about Psychology as the Law
Leah Bishop on the soft side of estate planning Featuring Leah M. Bishop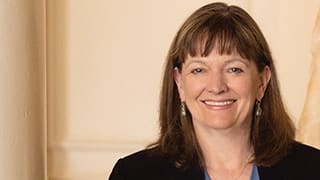 'A True Advocate'
Whether uncovering appealable flaws or improving life for foster children, Marcy Hogan Greer infuses her work with passion Featuring Marcy Hogan Greer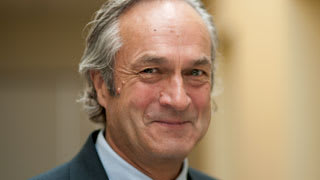 Keating's Lawyer
How Stephen C. Neal got the troubled financier (almost) off the hook Featuring Stephen Neal