Good Behavior
Beth Hutchens' behavioral therapy background brings depth to her immigration practice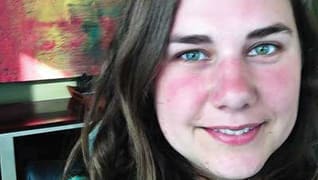 Published in 2023 North Carolina Super Lawyers magazine
By Rebecca Mariscal on January 19, 2023
After graduating from UNC with a political science degree, Beth Hutchens moved to San Francisco, planning to work on political campaigns. Instead, she took the first job she was offered, as a behavioral therapist. "I ended up loving it," she says.
The nonprofit FACES provided services to children with autism. Hutchens had an interest in psychology as an undergrad, but to prepare for the new role she attended classes at the University of Nevada at Reno followed by six weeks of training, and another six weeks of supervision on cases.
The organization worked with families at home and in school systems. Each case, and each child, was different. "It was a lot of teaching kids how to play, and then breaking down how a typically developing child learns, and then teaching that to preschool-aged kids." Addressing sensory issues was often a focus, as well as developing what's called joint referencing. "If you're pointing at something, we just know to look where someone is pointing. That was one of the things that we worked on with our little guys, was teaching them to look when someone pointed, and to identify the object that they're looking at."
She worked alongside school occupational therapists, "working together to solve this problem, this skill we need to increase," Hutchens says. "And every idea was worth thinking about growing. Everybody just wanted to help."
The most rewarding moments of the job came from her students and their parents. "Seeing a kid that couldn't interact with their peers at school learn how to make friends—that was one of the best things. Seeing our kids feel good about their success—I loved that," she says. "The parents feeling like they had a way to handle this really hard situation. They had a plan."
Hutchens spent five years helping a rotating number of children and families, switching every six months. "You're using the same methods to help train the parents and the kids as you're being trained yourself. I was generalizing my skills to other families, and then we were helping the kid generalize their skills to different environments," she says.
"It changes how your brain works, in the way that law school did, too."
She keeps in touch with many of her families. "One of my kids is going to college. I can't believe it. I mean, it's amazing. He taught himself to play the violin by playing his keyboard, but I was there to help him learn how to play with other kids."
Another one of her students ultimately led Hutchens to the law. The boy's family had to hire an attorney to fight with the school board to get services for him. "I wanted to do that," she says. "Be an attorney that would fight on behalf of parents against schools that didn't want to pay for services that by statute they were required to pay for."
Moving back to North Carolina, though, meant her behavioral therapy training in California didn't transfer for North Carolina certification. After graduating from UNC law, she instead went into immigration.
Her experience as a therapist is still useful in her current practice, which focuses on asylum, U and T visas, and special immigration juvenile status cases. Hutchens has to prove hardship with her clients, so understanding Individualized Educational Plans, knowing what type of documents kids need and which questions to ask helps a lot. Some of her clients also have children with autism. "That makes the clients feel better, too, because I'm like 'Oh yeah, I was a behavior therapist. I provided training and those services for kids through school.' I feel them relax. They're like, 'OK, you get it.'"
The skills developed in her previous role help in all aspects of her practice.
"One of the first things you learn when you're training as a behavior therapist is to look at the function of the behavior," Hutchens says. "If a kid is screaming or really upset, you're not thinking about
how you feel seeing that child be upset, or how that child feels being upset. You think, 'Why?'"
Thinking about a judge or colleague's behavior like that makes it less personal. "It's not about you. It's about the client.
"Our clients are in a really emotional part of their lives, and they're doing this really scary thing," Hutchens says. "So just thinking about that and what they want makes me a better attorney."
Search attorney feature articles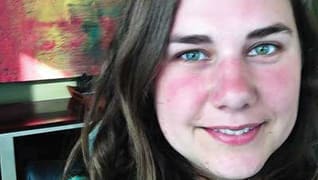 Featured lawyers
Helpful links
Other featured articles
Russell Aoki has built a reputation for taming terabytes—and set a record in deadlift
Ellen Makofsky came to the law late but to elder law early
Joanna Adu connects with clients caring for loved ones with disabilities
View more articles featuring lawyers
Find top lawyers with confidence
The Super Lawyers patented selection process is peer influenced and research driven, selecting the top 5% of attorneys to the Super Lawyers lists each year. We know lawyers and make it easy to connect with them.
Find a lawyer near you