The Impromptu Marathoner
Personal injury attorney Marc Madonia ran 26.2 miles on a dare
Published in 2010 North Carolina Rising Stars magazine

on January 28, 2010
It was only supposed to be an 8K. Yet there he was, Marc Madonia, running the entire 1997 Philadelphia Marathon, all because of a dare.
"I agreed to do it, and I don't know what I was thinking at the time, especially since it was six weeks away and I hadn't trained," says Madonia, now a personal injury attorney with Lewis & Daggett.
Even though Madonia recalls it as a miserable experience, he was inspired by the support he received from complete strangers. "You can hear people calling out your number and cheering you on," he says. "As painful and difficult as it was, I caught the bug." That bug has turned into nine more marathons and counting.
Running the streets of Philly wasn't the first time Madonia broke a real sweat. While a student at Franklin & Marshall College in Lancaster, Penn., he served as co-captain of his swim team and long held the record in the 200-yard butterfly. "With marathons or a long swim," he says, "there has to be something down inside of you that tells you to never quit."
He applies that same principle when in court battling for victims of tragic motor vehicle and tractor-trailer accidents. "It would be easy for the minutiae to frustrate you, to throw up your hands," the Winston-Salem attorney says. "But you have to be able to look at the big picture, and tell yourself this is one mile in a 26-mile race. Maybe it's a bad mile, but the next one's going to get better."
His most heart-wrenching case involved a 76-year-old construction worker who was killed in an accident while towing signage on a local highway, leaving his wife and 13 children behind. "Everyone loved this man who was born, raised and lived his whole life in the county," Madonia says. "He ultimately had a highway overpass named in his honor by the North Carolina Department of Transportation."
While his job often entails high emotions and a grueling schedule, Madonia can't think of anything he'd rather do. "Our system of justice, while not perfect, is the best in the world," he says. "Very few people ever 'have their day in court.' Win, lose or draw at trial, I am always honored to be a part of the process."
Other Featured Articles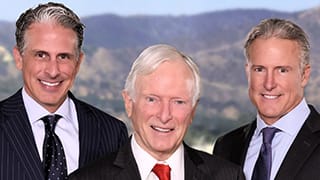 McNicholas & McNicholas & McNicholas
A father, two sons, and letting Rodman be Rodman Featuring Matthew S. McNicholas, Patrick McNicholas, John P. McNicholas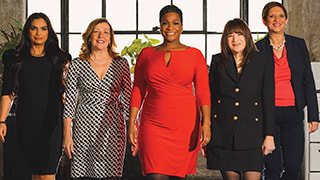 All the Single Ladies
Five New Jersey solo acts on why they stepped out on their own Featuring Mary Ann Bauer, Ayesha K. Hamilton, Linda Mainenti Walsh, Abhisha Parikh, Samantha Mendenhall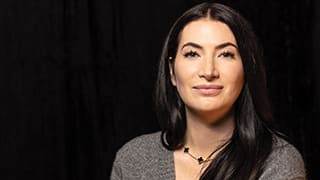 'A Fire in Her to Protect the Victim'
Why Natalie Weatherford only takes sex abuse cases Featuring Natalie Weatherford