A Game of Millimeters
In a past life, Nate Olson worked drug intelligence and served in Iraq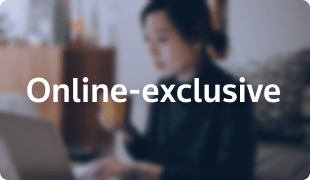 Super Lawyers online-exclusive
By Trevor Kupfer on November 11, 2016
When I went to UW-Oshkosh, I worked for the Boys & Girls Club and had another job, too. Between work and school, I thought, "I'm going to do this for four years? No way."
I wanted an easy A and someone said, "Take a military science course." I sat next to a guy and he was telling me, "Oh man, the military pays for all my school. This is the best thing ever." And I'm like, "You know, I always kind of wanted to be in the military and this sounds so good." So I signed up in December of '97.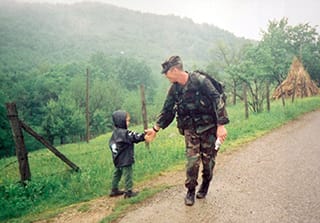 When I came back, I was an honor graduate in basic training and got approached by a counterdrug program. They took me aside and said, "We've got this program where we support local law enforcement in drug interdiction." So I was an intelligence analyst while I was going to college. They sent me to DEA Green Bay and Brown County Drug Task Force. I'd drive up Mondays, Wednesdays and Fridays to work a second-shift schedule and get experience in law enforcement doing link analysis; pulling people's garbage and looking for drug paraphernalia and things like that; getting records; and doing pen links, what we call taking phone numbers and adding them into a system [so we can see] where people are calling. We could use that information to decide when to execute a warrant.
My two weeks a year were always a humanitarian relief mission in the Dominican Republic or Nicaragua. Because we were MP, it was basically just site security for engineers and medics who were building a school or medical facility in a remote area. It was really a good experience to see other people, other cultures—especially being 19, 20 years old.
When September 11th came, it changed everything. I was at airport security for a while. After that, we backfilled a unit in Bosnia. We left in February of '02 for seven months to the Balkans. I spent most of my time in Croatia and Hungary monitoring the troops when they'd get an MWR break—morale, welfare and recreation. Halfway through their deployment, they could get out of Bosnia to Lake Balaton or Budapest, and they'd spend like five days just being free. And like American soldiers do, they had money and they'd get drunk and cause some problems, so I would be the liaison between the Hungarian police and us.
Toward the end of that deployment, we knew we were gearing up to invade Iraq. My time was pretty much up, but I got stop-lossed. I thought, "No big deal."
When I came back home from Bosnia, I got a conditional job offer with the DEA. Then we got orders for the ground invasion. It was November of '02. My wife and I were supposed to get married the following November, but we had to move everything up to March. We got married and I left the next day for Iraq.
I spent time in the desert, just kind of hanging out waiting for orders. Then we ended up getting orders to go to Baghdad. In September of '03, there was an ambush and we took small arms fire and roadside bombs. I got shrapnel in my bicep, my arm and the right side of my face. I recovered, but there was no way I was going to go home without everybody else. So I did whatever I could. I had some issues with an ulnar nerve that affects my ring and pinkie fingers in my right arm. They curl when my heart races, but I was able to not disclose that until I got done. I went back on patrol in October and stayed through the deployment and came home with everybody else.
They say that football is a game of inches. Well, war is like millimeters. Like how I got hit—easily it could have been half an inch higher and it would have went through my throat. You just get lucky sometimes, or you get unlucky.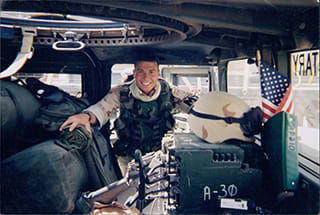 When I was laid up in the hospital recovering and noticed the issues with my hand, I thought, "Is this going to affect me when I get done and take this job with the DEA? What is my fallback?" I[Before I left], I had an older brother that my mom was worried was going to move to Colorado. He decided he wouldn't go if he got into law school. He needed to take an LSAT, but didn't want to take it by himself. So on the deployment down to Nicaragua, I took an LSAT book and went through the problems. I came back and took the test and I didn't really think anything of it. My wife reminded me that I got good scores, so I started to apply to law schools from Baghdad.
So I talked to my wife one day and she said, "When you get back, did you ever think of living in Lansing, Michigan?" I'm like, "No, not really. Why?" She goes, "Because that's where you got accepted." So I finished out my deployment and then came back in August of '04. We got a U-Haul, we packed up our stuff, moved to Michigan, found an apartment and started law school three days later.
When we were done in Iraq, I was completely done. They let me out. And by that time, there was no looking back. It was just focusing on civilian life and moving forward.
Search attorney feature articles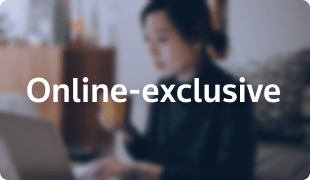 Featured lawyers
Helpful links
Other featured articles
How Matt Menzer found his 'ohana'
Nancy Elkind on the dysfunction of U.S. immigration policy
Advocating for the marginalized is Will Hoch's calling
View more articles featuring lawyers
Find top lawyers with confidence
The Super Lawyers patented selection process is peer influenced and research driven, selecting the top 5% of attorneys to the Super Lawyers lists each year. We know lawyers and make it easy to connect with them.
Find a lawyer near you