A Gun in the Courtroom and the Attorney Who Sounded the Alarm
Talking with Lauren Varnado about the much-publicized ordeal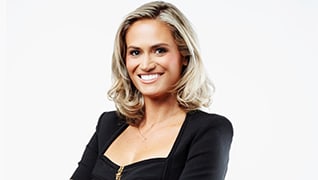 Super Lawyers online-exclusive
By Carly Nairn on September 14, 2022
In March, Lauren Varnado was defending the Pittsburgh-based EQT Corporation in a New Martinsville, West Virginia, courtroom when presiding Circuit Court Judge David W. Hummel Jr. pulled out a Colt .45 pistol from a shoulder holster underneath his robe and set it on his bench. The Michelman & Robinson managing partner then filed a report with the FBI and decided to go public about the experience. The situation received ample press attention as an investigation ensued by the Judicial Investigation Commission of West Virginia. In September, Varnado agreed to speak with us about how the whole situation unfolded.
Super Lawyers: What you went through was an intense experience, but it sounds like there was some contention before the gun even appeared.
Lauren Varnado: That's such a good way of describing it. It was an intense experience, and we overcame extraordinary obstacles. The gun was a tiny piece of the story, and also a small piece of what is happening more broadly, meaning corruption, etc., within the judiciary—particularly in certain localities and jurisdictions. So, when you say intense, I really do like that word. Sometimes people want to say traumatic or emotional, and there have been all of those feelings there. But, honestly, overcoming all of the obstacles, and looking back on the trial and how we responded, it's empowering. It really is.
SL: There was something with this particular judge before that day happened. I am curious about the background to that.
LV: In this case, [we were] defending the gas company against individuals who have sued the company for various claims about their payments. So, they own the minerals—the gas that's produced by the gas company—and the gas company pays them a royalty, right?
Seems normal enough, until you take into account that, in many mineral-producing states, certainly smaller and/or rural areas of mineral-producing states, the judges own minerals and are due royalty payments from gas companies. So, we quickly discovered that the judge was financially aligned with the plaintiffs in our case.
There's nothing wrong with the judge having oil and gas, or getting royalties. The problem becomes when they preside over a case involving oil-and-gas royalties and they do not disclose that they own royalties. So, we had moved to disqualify this judge. He challenged it, meaning he refused to recuse. The West Virginia Supreme Court, the former chief justice, ordered us to appear before the judge and argue why he should be disqualified to his face. He presided over his own disqualification hearing.
I mean, what do you do? A lot of the matters related to not only the judge's family's oil and gas interest, but his familial relationships, which is partly where things got off on a really bad foot. Number one, he took the motion for disqualification extremely personally. I believe almost all judges out there do. As it turns out, no one moves to disqualify judges in West Virginia, perhaps knowing it's a fruitless task, or because they're scary and people are afraid. But I knew that he had a lease.
[Generally] judges disclose it upfront, and the parties waive. OK, then everybody knows. It's on the record. That happens all the time. But when you're keeping it a secret, that's questionable.
So, we stumble into figuring out that the judge has oil and gas leases, literally units next door to the plaintiffs. Title is a big part of my job, and that involves families. Well, his cousin is the lead plaintiff in a pending statewide class action against my client, and we're lead defense counsel on that case.
Now you have a judge who has financial interest, which—under the code and statute and the model rule and any other authority in the United States would say—is a direct conflict necessitating recusal. That's basic, right? It gets a little more complicated with the cousin being the lead plaintiff, but it definitely adds additional weight.
SL: That's a huge can of worms. So, the very first instance where you had to see him in the courtroom, what was that like?
LV: After we tried to disqualify him, we were told, "You have to stay before him."
I don't know that anybody has reported this, but Judge Hummel has since recused himself from all EQT cases, and a lot of their cases are now being assigned to the business court—not to another judicial district, which is interesting. Anyway, at the end of all of this, the judge with the gun ended up saying maybe he was conflicted. Shocking, right?
SL: Right. Enough to recuse himself.
LV: A month later, [Hummel] sends a notice calling for a status conference. Me and my co-counsel, Jenny [Hicks, of Babst Calland in West Virginia], go up there. I knew it was bad. I had a bad feeling. There was no reason for a status conference but to hold us in there. That was our first time to see him after we were unsuccessful disqualifying him.
Before the hearing, he invited plaintiffs' counsel, and the plaintiffs who were there back in chambers with him. They were all back there laughing, carrying on. It was like some kind of family reunion, while we sat there awkwardly. Then, he literally locks eye with me, and goes, "Nice try." He wore a skull ring on his finger that had rubies in the eyes, and it was the scariest thing I've ever seen. He wore it all through trial.
SL: So, right before he pulls the gun, what was going on?
LV: He was questioning why we had security with us.
I learned that [the original judge assigned to the case, Judge Jeffrey Cramer] had an oil and gas lease and told a local plaintiff's lawyer that I knew. A few weeks later, he recused himself. We were then assigned to Judge Hummel. But the story with Judge Cramer is that we were set for trial in the middle of COVID. He required all in-person hearings. He required in-person jury trial. We were going to try this pre-vaccine, summer of 2020.
We had to take 20 depositions of fact witnesses in three weeks over Zoom. It was crazy the things we had to do, and I felt like we were getting railroaded. But we were going to be there, and be ready. So, we show up in September. We have our team. We're ready to try the case. We go through the pretrial conference. I have jury cards, and I have a team and experts and everything else. Then Judge Cramer cancels the trial without explanation. That never happens, a cancellation upfront, literally on the eve of it.
That night, we're in this small town. This guy in this bar is glaring at me, threatening me, saying something about my client—basically suggesting the cancellation was like, 'Get the F out and don't come back.' It was scary. The hair on the back of my neck stood up, I grabbed my paralegal and we got the hell out of that bar. That triggered conversations with federal authorities.
That prompted us having security throughout trial. The case was insane from the get-go. I think that that is a narrative that's lost, because it was scary even moving to disqualify Judge Hummel.
SL: Because you felt that you were going to continue to be threatened?
LV: I did feel like the threats in the bar were potentially related, and that it was intimidation. We had just had the trial canceled without explanation, and this guy knows my name.
By the time we had gotten to trial, there had been security for us at the depositions and hearings. They were always armed outside of the courthouse, but they left their firearms in the vehicles every day of trial. And the judge, nor anyone in the court, ever had any objection to them attending trial.
We show up that Saturday, and the courthouse guy told us the judge said it was trial counsel only. But we'd been at weekend trial before this Saturday hearing, when the gun came out. He would walk all the time with his robe unzipped, with the gun in the holster on his hip. He talked about it on occasion.
SL: He was always wearing a gun?
LV: Oh, yeah. Always. I knew he had it up on the bench. I knew where it was. I knew which side he had it on. I knew the whole story. That's why, in the Saturday hearing, I knew what he was going to do.
That week of trial, [he had been] screaming, cursing, calling us names—it was truly abusive. He would waive the court reporter on and off the record. He screamed at me one time, just went ballistic about nothing. By the time we get to the Saturday, it's been a week of this.
I knew something was weird that day. They wouldn't let my security in. It's not the normal bailiff. They locked the courtroom doors when we went in. I was like, "This is not good."
And Judge Hummel seemed on edge. He was very volatile, like I said. He was lecturing, reprimanding, yelling at everyone about not conferring about whatever issue. … He went on for a few minutes. We thought we were getting up to go talk in the jury room with opposing counsel. As we started to get up, he asked me to stop and approach or address the court. I paused, and he said, "Why do you have security? Why do you have armed security here in my courthouse? Don't you think me and my guns are enough?"
And he reaches for the gun, and I knew because he was going across to the right. And he pulled it out, and he was waving it around. I know how to handle a gun in a nonshooting fashion. This was in a shooting fashion, and he scanned the room, more or less at the defense counsel table.
And he said, "Why would you need security here in New Martinsville, West Virginia?"
I said, "Because our lives and security were threatened after the continuance of the first trial setting in this matter in New Martinsville, and it was scary. That's why."
He then faked anger, like, "Well, didn't you have a duty to tell the court or report this? I haven't seen your report."
And I said, "Your Honor, honestly, I didn't think to report. I don't know why I would have. It didn't, to the best of my knowledge, involve court officials. It didn't occur on courthouse property. It wasn't during court or in a court proceeding."
I looked at him and I think he thought, "OK, good point." Then he changed the subject, like, "OK, well, you all go talk and then we'll finish the hearing when y'all come back."
Every day we showed up fighting. It was our job. We were there to represent our client, and that's what we did. The gun remained sitting out to the point that, when we approached the bench at one point, we could see down the barrel. But you know what? We continued to argue the hearing and we won.
SL: Was it ever a thought to say something to him about it, like, "Why do you have this gun pointed at me?"
LV: Yes, I did. I thought that would actually be helpful for the record, but I also knew that he had been waiving her on and off the record the whole time.
I honestly think that he wanted me to see it. He wanted the message to be sent. I did not think he was going to shoot us there, [but] I do believe that he's unstable. He was acting in an erratic manner, and had been showing signs of rage and anger.
The trial was to continue on Monday, and we were sitting there Monday morning, perky, smiling, when that jury filed in. He looked at us like he couldn't believe it.
SL: After you went public you got a lot of media attention. What has that been like?
LV: It was stressful, particularly reliving some aspects of it. But I can't even begin to describe the personal support and encouragement and kindness that I've seen as a result—so many kind emails from strangers, and with female attorneys expressing solidarity or support about being bullied by male opposing counsel and male judges. And then, hundreds of phone calls and emails from people in West Virginia. People are hurting.
One thing with the initial media attention: There's always going to be haters, or people doubting the truth of what happened. But I did not make the report to the state commission. They approached me, and asked me to provide an affidavit about specific matters.
So much of the media attention seems focused on me. But it wasn't just me in the line of fire. It was my co-lead counsel, Jenny Hicks in Charleston, West Virginia. We both feel passionately about what's happening there. It's [about] access to justice. Why is there no access to justice in certain places? I believe that it is our duty to fight against this. Because with corruption, there is no access to justice.
When called upon to tell the truth, I will do so. And that's exactly what I did. As a trial lawyer, you have that faith that every time you send a case to a jury, if you're telling the truth, people will see it and the truth will come out. The truth can't be hidden by a judge in a robe waving a gun.
Search attorney feature articles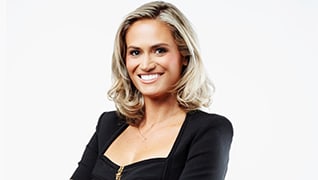 Featured lawyers
Helpful links
Other featured articles
In 2009, Mark Lewis was working from home and selling assets; within two years, he helped uncover the biggest scandal of the 21st century
Three Vegas attorneys on bringing women into gaming law
Seven perennial Texas Super Lawyers listees reflect on the last 20 years
View more articles featuring lawyers
Find top lawyers with confidence
The Super Lawyers patented selection process is peer influenced and research driven, selecting the top 5% of attorneys to the Super Lawyers lists each year. We know lawyers and make it easy to connect with them.
Find a lawyer near you