'A Hole in the Constitution'
Linda Klein on the story behind the 25th Amendment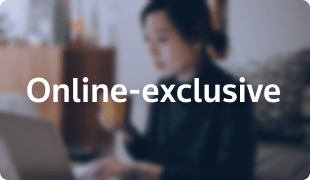 Aside from the 1st and 2nd (Masterpiece Cakeshop; the lastest mass shooting), not many amendments to the U.S. Constitution have gotten more ink this year than the 25th, which—along with establishing procedures for filling vacancies in the vice presidency—established procedures in case the president is "unable to discharge the powers and duties of his office." It was ratified 50 years ago this year: February 10, 1967.
In May, several of those behind the amendment came together at the Bipartisan Policy Center in Washington, D.C., to celebrate its anniversary—including its principal author, John Feerick, who went on to become the dean of Fordham Law School.
"He denies he's the principal author, but that's because he's so humble," says Linda Klein, senior managing shareholder at Baker Donelson in Atlanta, and—from August 2016 to August 2017—president of the American Bar Association. "He was in his late 20s when he wrote the 25th Amendment. I presented him with the ABA medal for lifetime achievement."
So what was the impetus behind the 25th amendment? It began much earlier than most people suspect.
"Feerick was a law student at Fordham law school after the Korean War," Klein says. "There was a student there who was the president-elect of some club, who said, 'Look, I'm going to school at night. I've got a family and a job. I can't do this.' And like any good law student, Feerick said, 'Hmm, I wonder how we replace him? Let's look at the U.S. Constitution to figure that out.' And he found what he believed was a hole in the Constitution.
"After he graduated, and even though he was a busy young associate—just the 10th lawyer hired at firm called Skadden Arps—this gap in the Constitution interested him to such a degree that he wrote a law review article in which he proposed that the Constitution be amended to fix [the presidential succession problem]. He reprinted and distributed his law review article to people in Congress. He sent a copy to The New York Times, too, and it ran as a letter to the editor on November 17, 1963."
Earlier that month, the Times had run an excerpt from President Dwight Eisenhower's memoirs titled "Heart Attack and Recovery," which detailed Ike's 1955 coronary occlusion. It was, Feerick wrote, "a clear reminder that presidents are mortal." He couldn't have been more prescient. Five days later, John F. Kennedy was assassinated.
In the aftermath, Klein says, "The ABA quickly sprang into action. It appointed [its] president-elect Lewis Powell to chair a committee; and Paul Freund from Harvard, considered the nation's foremost constitutional scholar, as well as Eisenhower's attorney general, was on it. And they put this kid who has written this law review article on the committee, too."
Klein says celebrating the 50th anniversary event with the people who were part of congressional and state legislative approval of the 25th Amendment was particularly exciting.
"Their reminiscences made the audience feel like they were in the halls of Congress as the drafting and amending took place," she says, adding, "This effort was led by young lawyers. To think that all of this was inspired by a young lawyer, John Feerick, is motivation to all young lawyers to develop and pursue big goals."
— A longer interview with Ms. Klein will appear in the 2018 issue of Georgia Super Lawyers magazine, out in late February.
Search attorney feature articles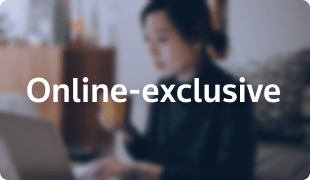 Featured lawyers
Top rated Alternative Dispute Resolution lawyer
Baker, Donelson, Bearman, Caldwell & Berkowitz, PC
Atlanta, GA
Helpful links
Other featured articles
Three Vegas attorneys on bringing women into gaming law
Office Depot's Elisa D. Garcia C. makes it her business to know the business
Kevin Napper finds folk art irresistible
View more articles featuring lawyers
Find top lawyers with confidence
The Super Lawyers patented selection process is peer influenced and research driven, selecting the top 5% of attorneys to the Super Lawyers lists each year. We know lawyers and make it easy to connect with them.
Find a lawyer near you